We are looking for enthusiastic people to strengthen our motivated teamtechnik team. Interested? We look forward to meeting you. Here, you can find information regarding your application. Take the first step!
Application process at
teamtechnik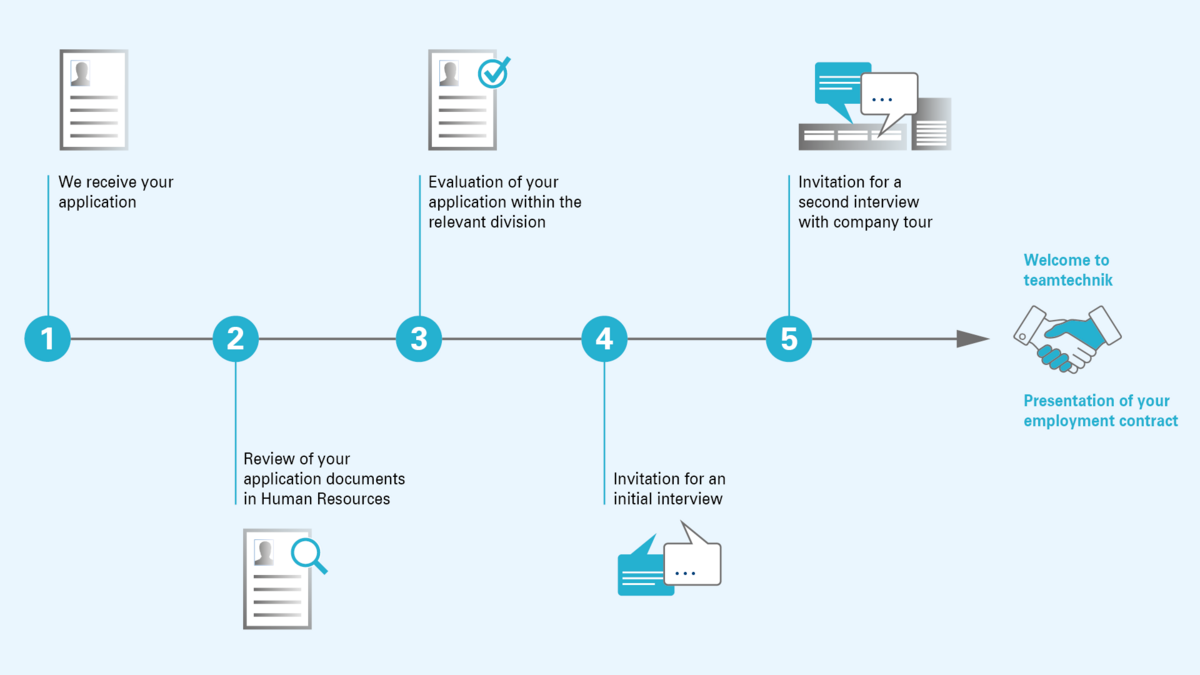 You want to join
teamtechnik

?

Great! Here, along with a couple of tips, you can find information on which steps your application passes through on the way to your new position at teamtechnik:

 
Send us your complete application package.
Along with a cover letter and resume, this also includes work and apprenticeship certificates (references).
If you like, send us your application package and documents via our online portal only. You will find the link at the end of each job offer. 
We get to know each other.
If we are impressed with the contents of your application, we will get to know each other in an initial job interview.  A second, more intensive interview follows if both sides determine that we are a good match for each other. Then, if this interview determines without a doubt that we are a match, we will offer you a contract.  
Möchten Sie mit uns erfolgreich die Zukunft gestalten?