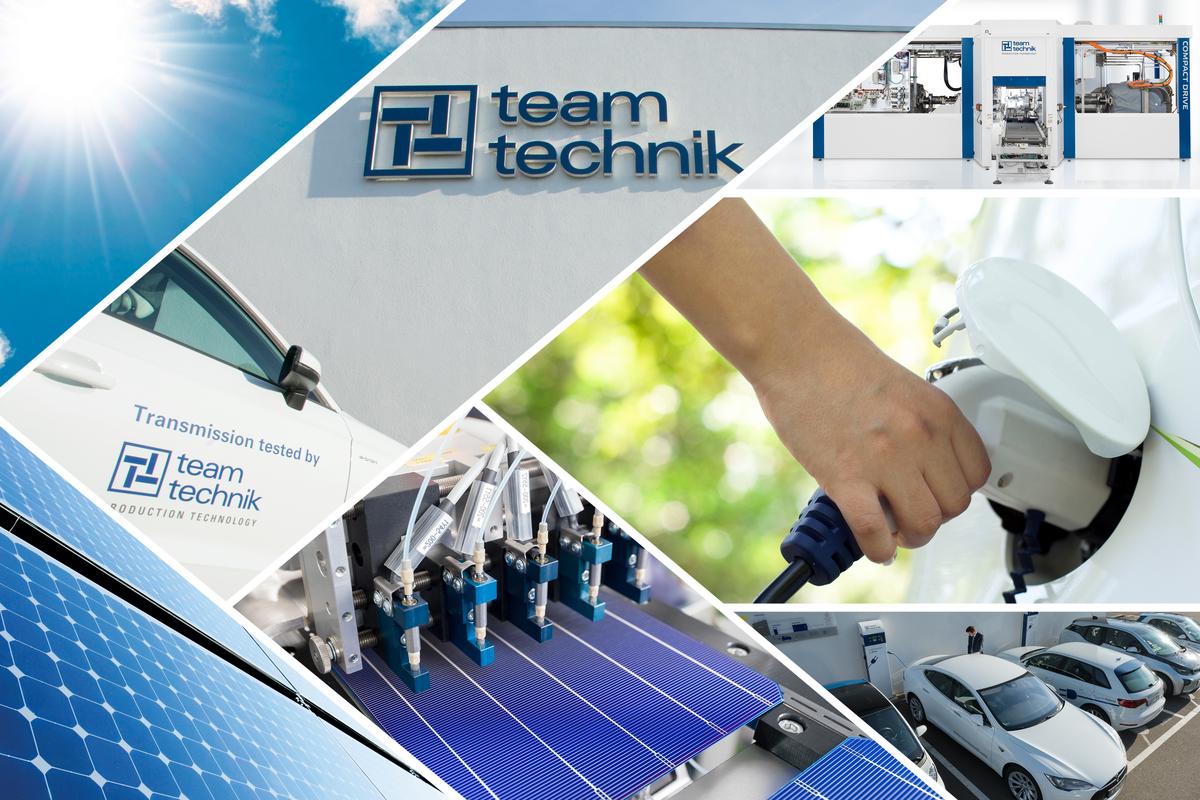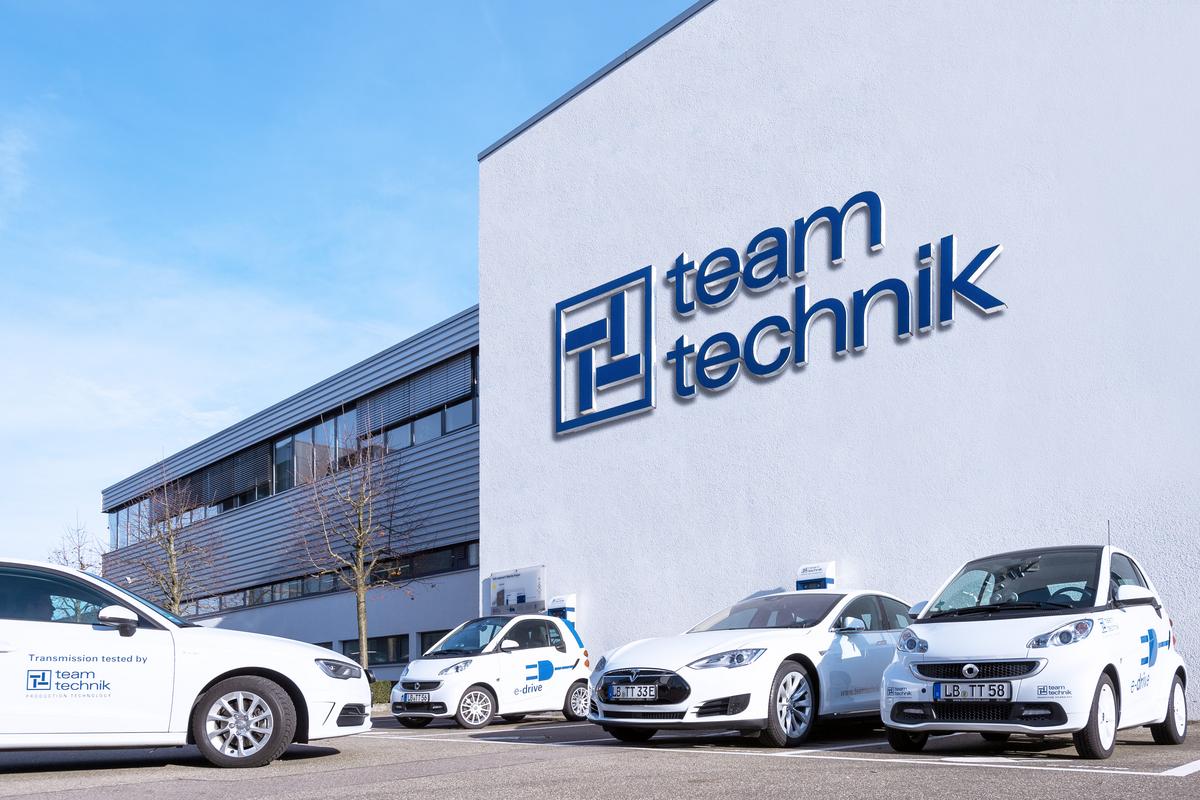 teamtechnik

lives 360° e-mobility
Sustainable e-mobility is all about generating electricity from sunlight with photovoltaic systems to feed the batteries of e-vehicles. teamtechnik rolled out the first self-sufficient e-mobility project in Baden-Württemberg back in 2013, carried out entirely in-house.
This consists of PV systems on the production hall roofs with the electricity generated temporarily stored in a high-performance battery. The in-house e-charging station is connected to it, allowing e-pool vehicles to be refuelled. All employees can thus use the many charging points throughout the company premises.
But we also live sustainable e-mobility in our business model and focus on the components needed for e-mobility. At teamtechnik, we develop systems for soldering solar cells, as well as assembly and function testing systems for the mass production of batteries and e-drives that are used in e-vehicles.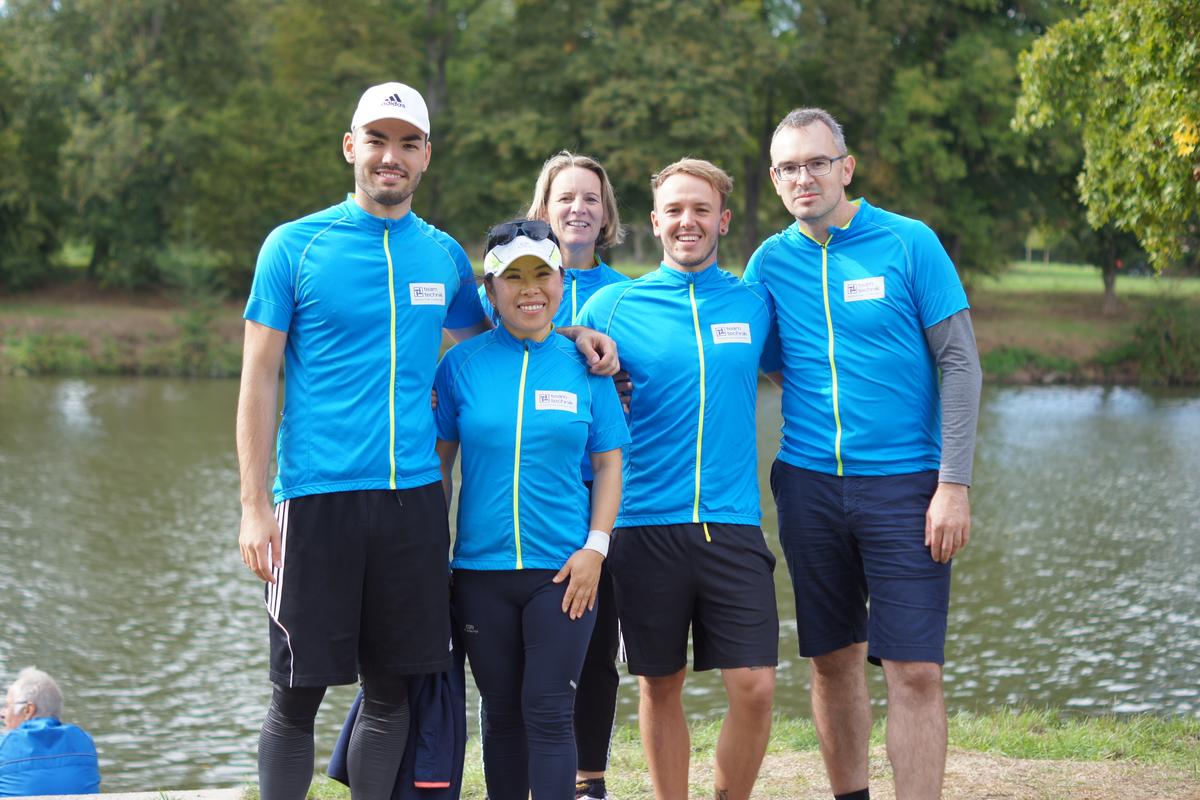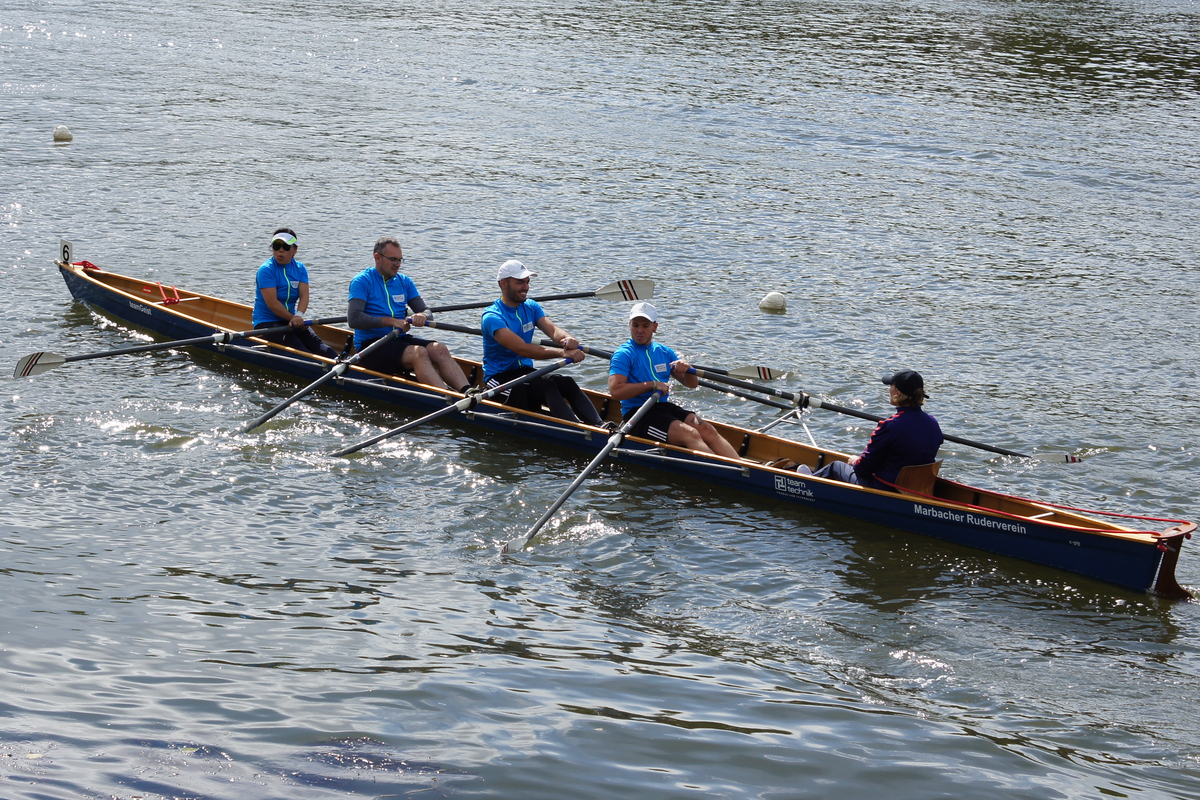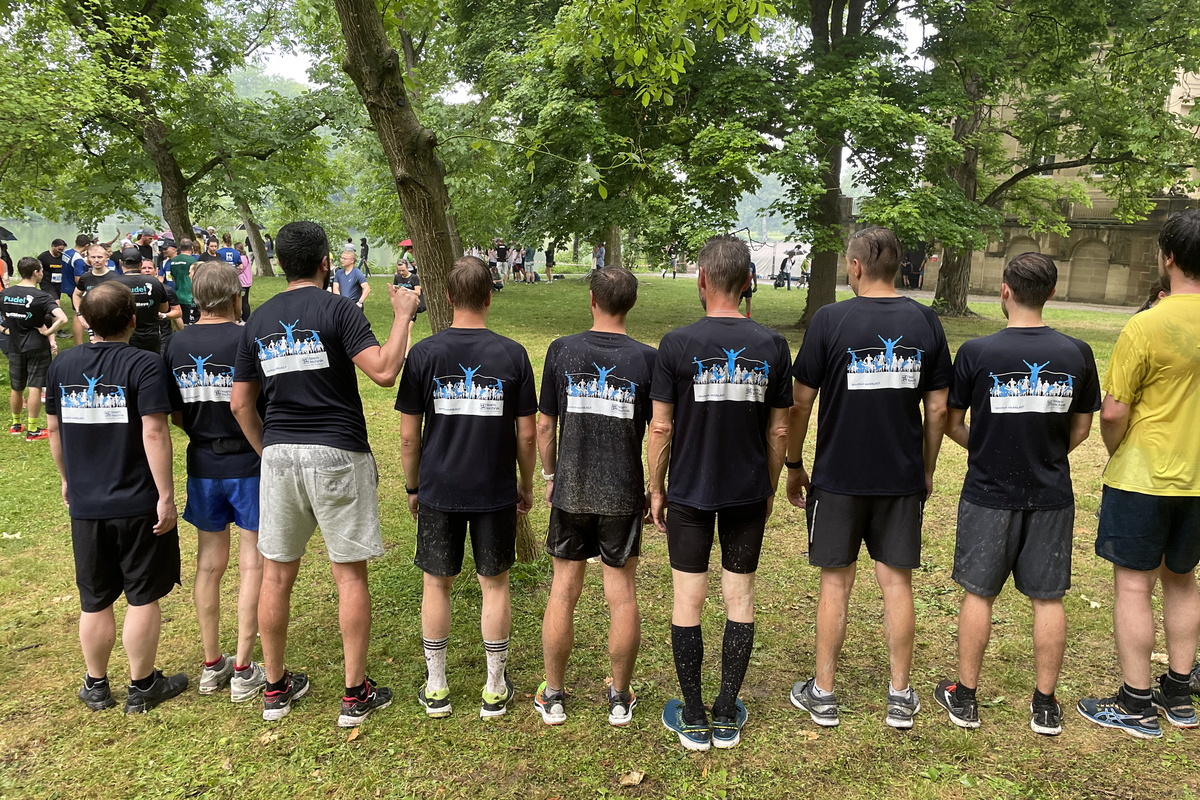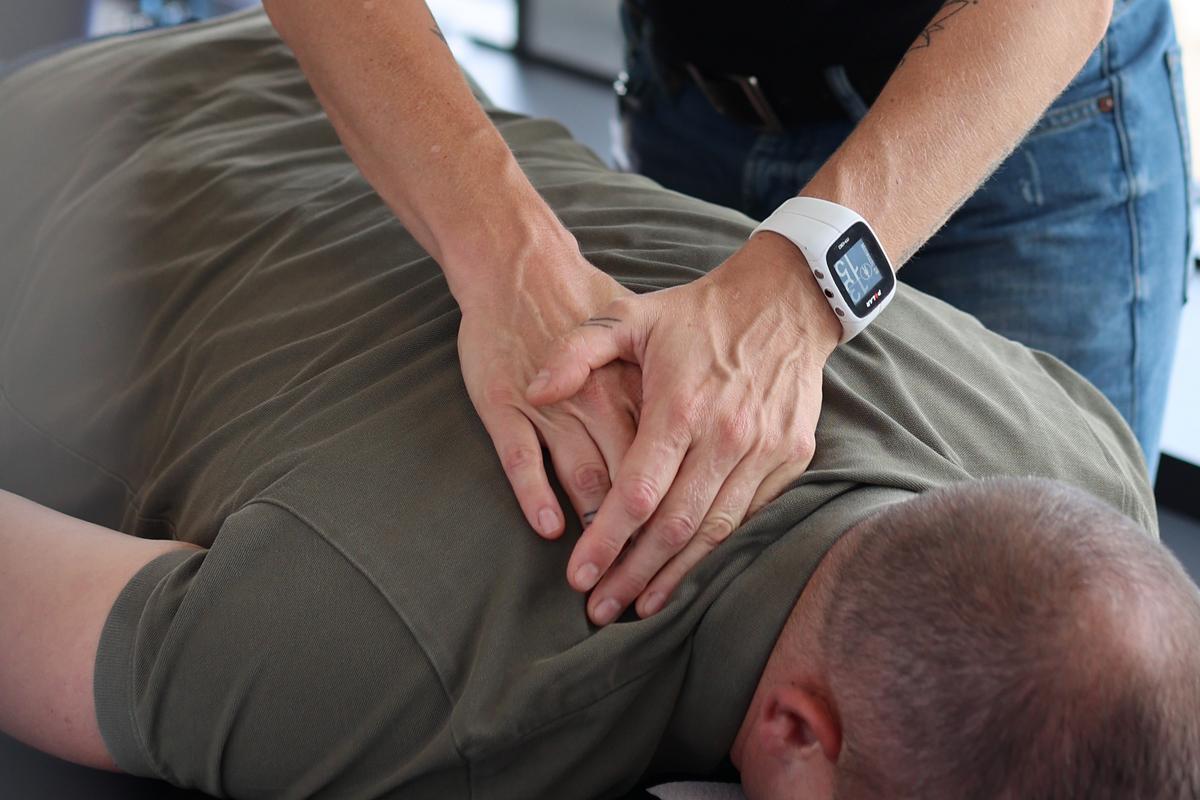 HEALTH – OUR MOST IMPORTANT ASSET
Health management at teamtechnik takes a holistic approach to our well-being. Activities range from workplace design and equipment to health days, cooking and nutrition courses and various sports groups, keeping everyone fit and healthy.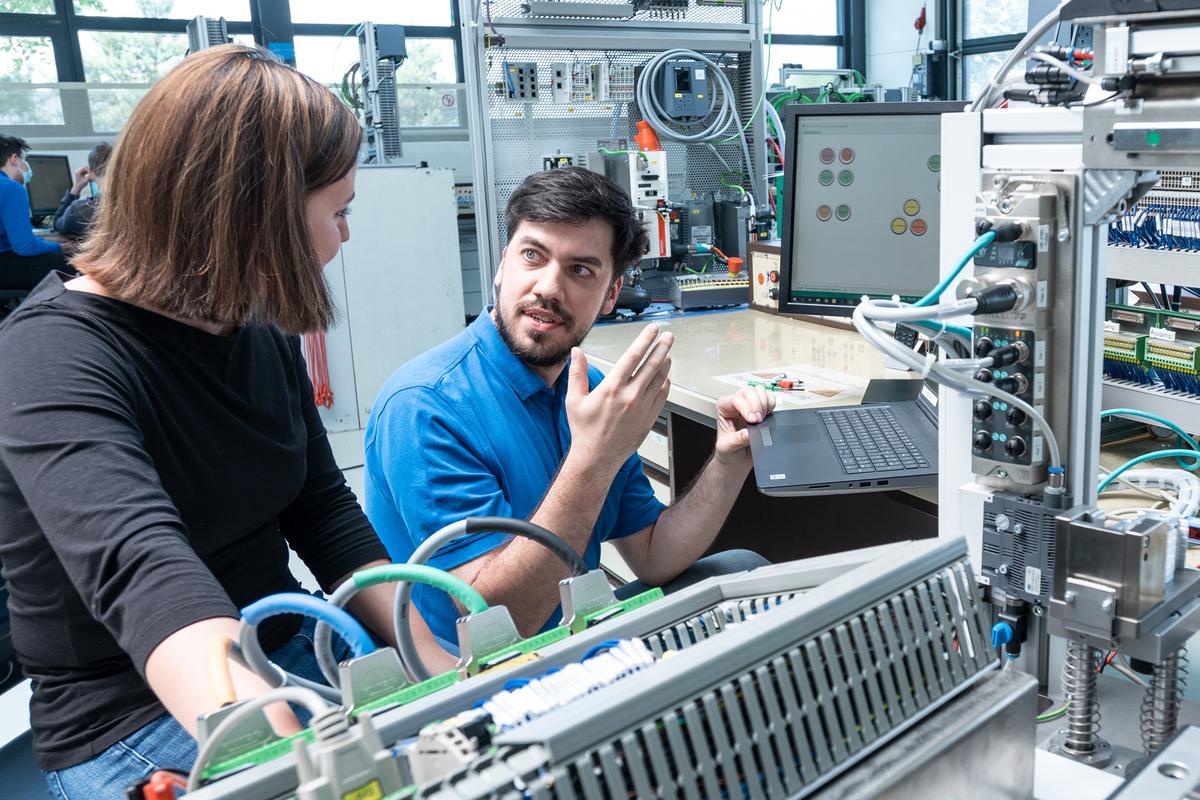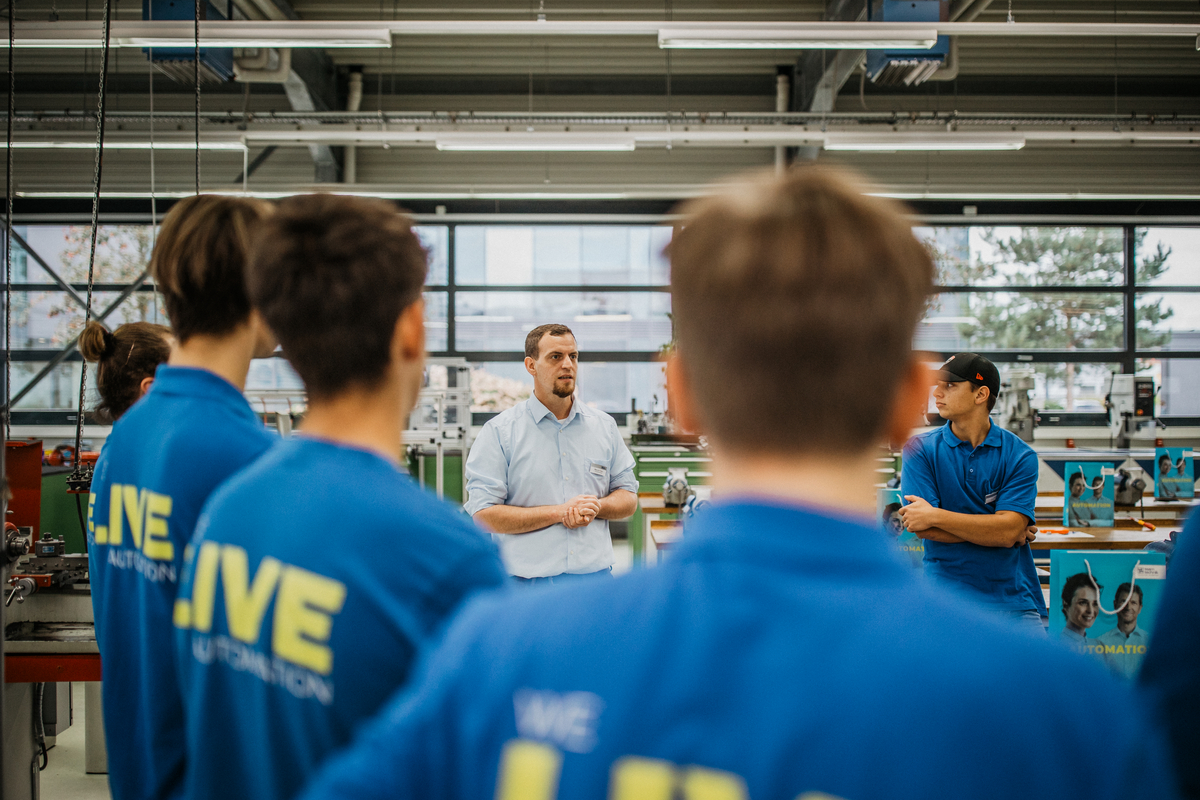 Taking apprentices and trainees seriously
A consistently high proportion of trainees and a modern and light-flooded training centre demonstrate teamtechnik's commitment to training its apprentices. An environment that generates a great deal of enthusiasm and eagerness among our own apprentices as well as external trainees.
These engineers of the future learn the ropes in the extensively equipped training area, which covers over 1,000 square metres. It is also gratifying to see more and more women opting to train as mechatronics technicians, industrial mechanics, industrial electricians or to study electronics or mechanical engineering.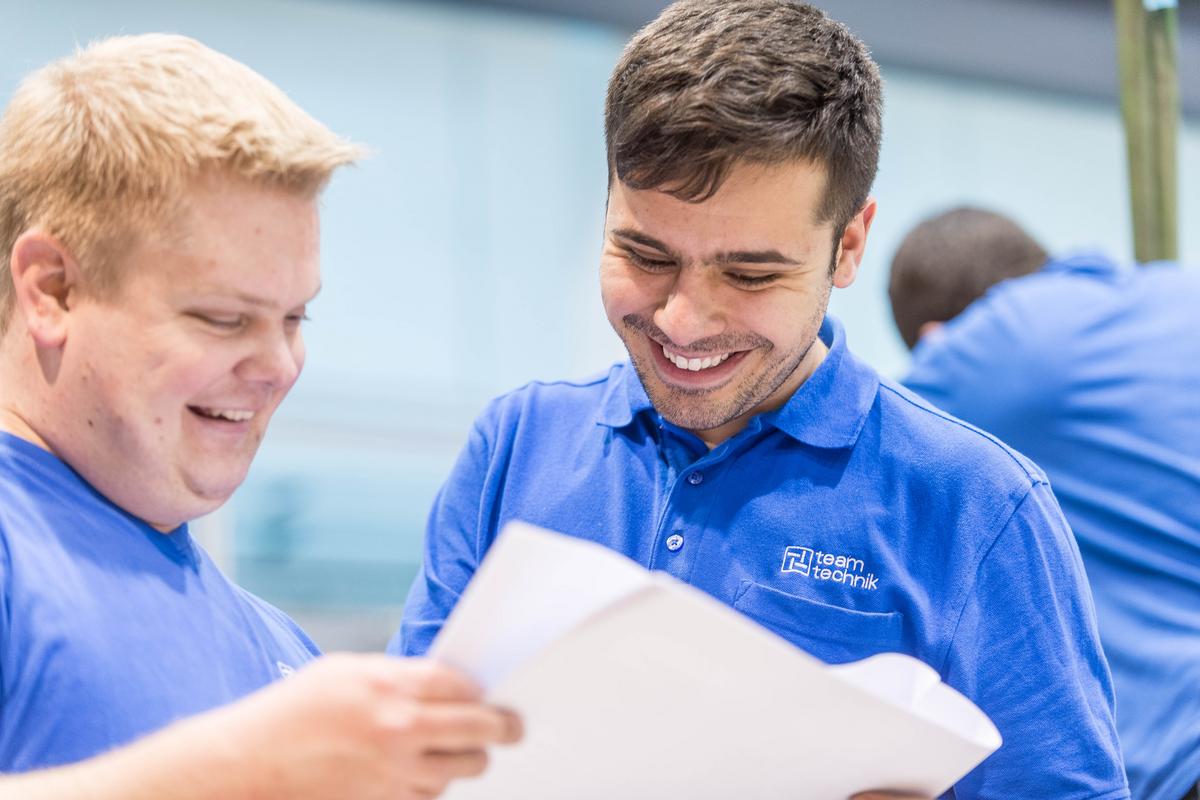 We want a happy workforce
As a company, we are successful when our employees do their jobs well and enjoy their work. We create the right conditions by supplying them with cutting-edge technologies and continuous training, while our Code of Conduct guarantees an atmosphere of fairness and cooperation.
The Code governs our interaction with our staff and business partners alike. It revolves around the need for honest and respectful behaviour and every teamtechnik employee anywhere in the world must abide by it. Our Code of Conduct inspires the same respect in Asia, Europe and the USA.
Company
Company - Code of Conduct (EN)
PDF / 8.79 MB
Company - Code of Conduct (EN)
PDF / 8.79 MB
Company
Company Brochure (EN)
PDF / 2.02 MB
Company Brochure (EN)
PDF / 2.02 MB