Experienced Medtech service technicians ensure fast support. They work closely with the qualification or software departments. In practice, this means: Reduction of downtimes, a high level of operational reliability and maximization of production output.
Safety in re-qualification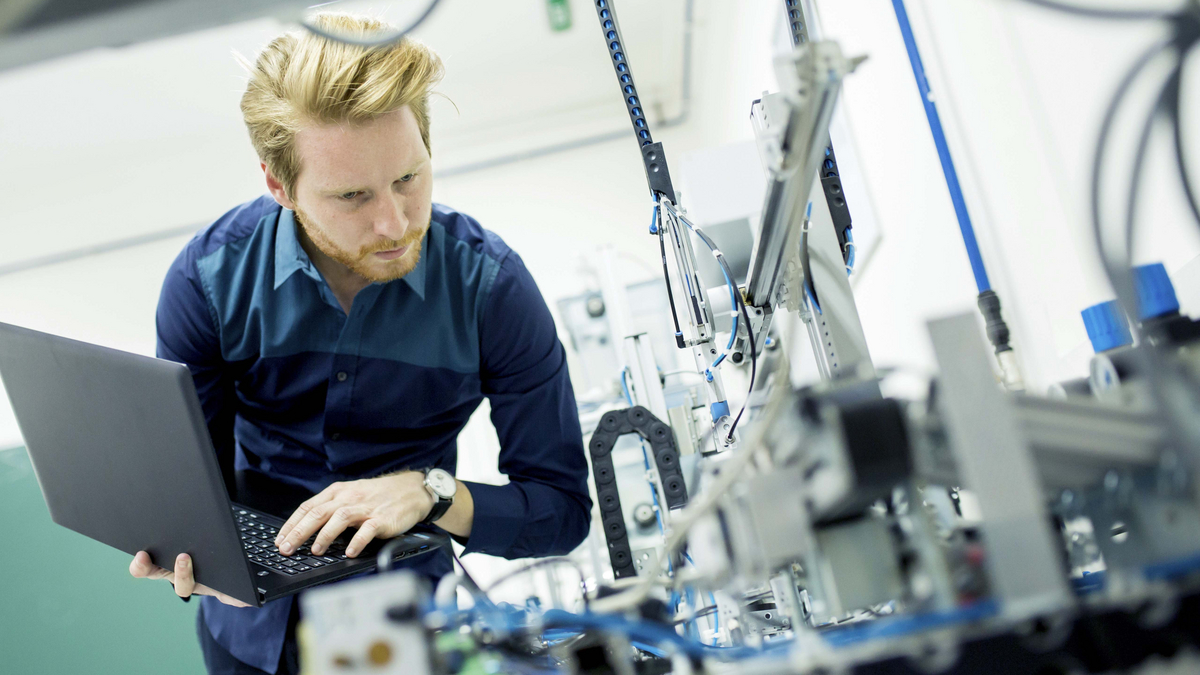 As a rule, strict specifications must also be adhered to in the case of modification measures for medical technology facilities. We are familiar with the high demands on engineering processes in the pharmaceutical environment. Our activities are geared towards them – from the change order to release and re-qualification. The individual steps are already coordinated in detail with our qualification department during the service assignment.
When do we switch off? When everything is UP AND RUNNING.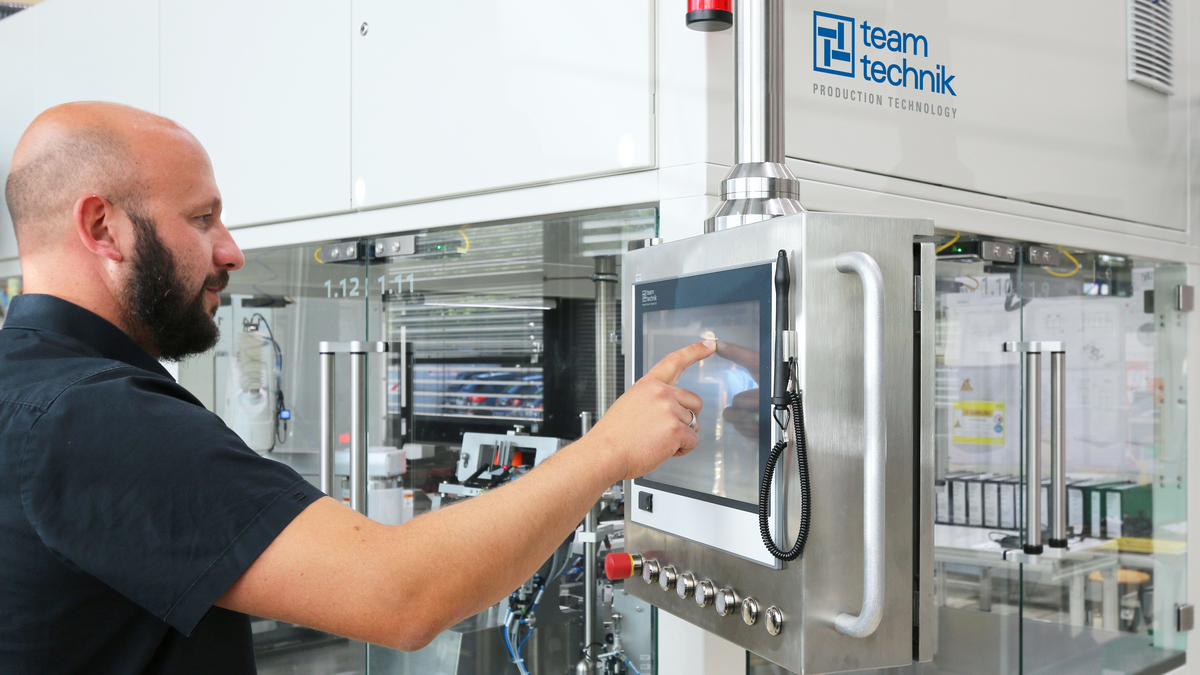 teamtechnik systems are equipped with remote access. This allows us to provide help quickly, when required, without you having to wait for a service technician to travel to you. After all, your systems are born to run. But should you need one of our experienced service technicians to visit, they are never far away – anywhere in the world.
To ensure that you receive support fast, so you can maintain high levels of system availability, we offer a central service hotline.
Immediate, efficient service and repairs

–

worldwide

Highly qualified, experienced employees at our offices and in the field

Service hotline manned by

teamtechnik

specialists

Remote support

–

remote access

Qualification measures and updating of documentation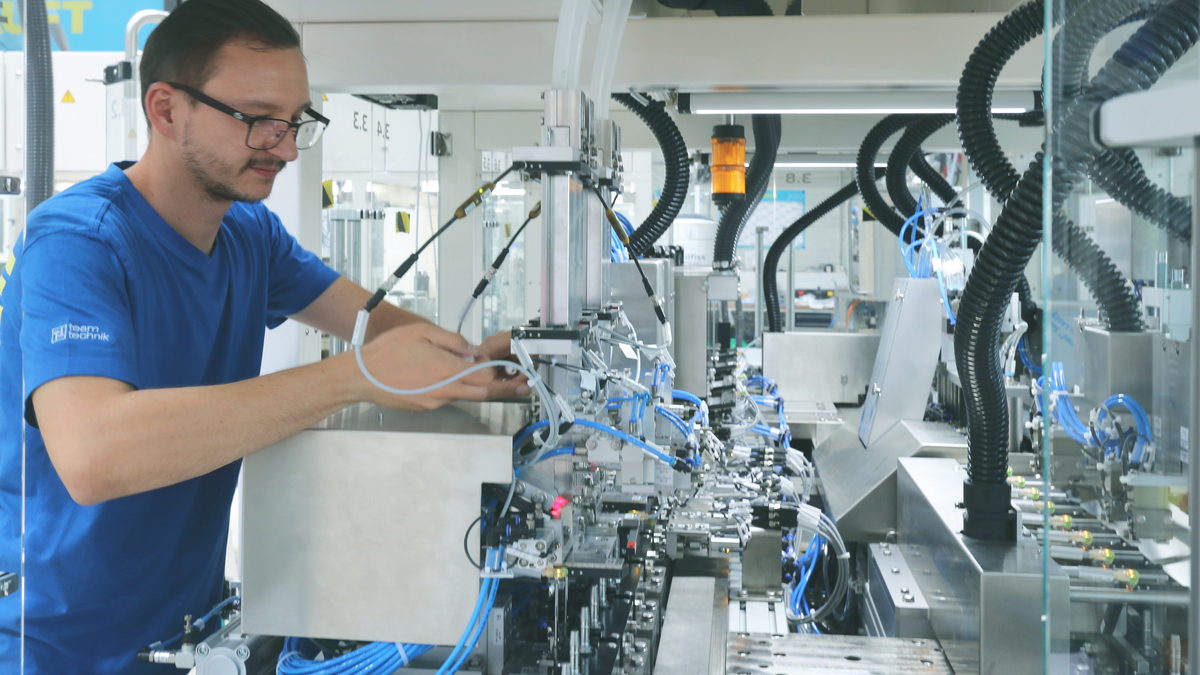 Do you wish to introduce new processes or versions without investing in new systems? We can adapt and retrofit your existing system. Our engineers will devise an individual concept based on the current situation and your specifications and requirements, also taking into consideration the necessary qualification measures.
The services offered include modification of the mechanical and electrical components, adaptation of the software, updating of documentation and CMP-compliant qualification.
If required, we can update the safety systems and carry out new CE certification. This will enable you to make your production processes more efficient and increase your competitiveness.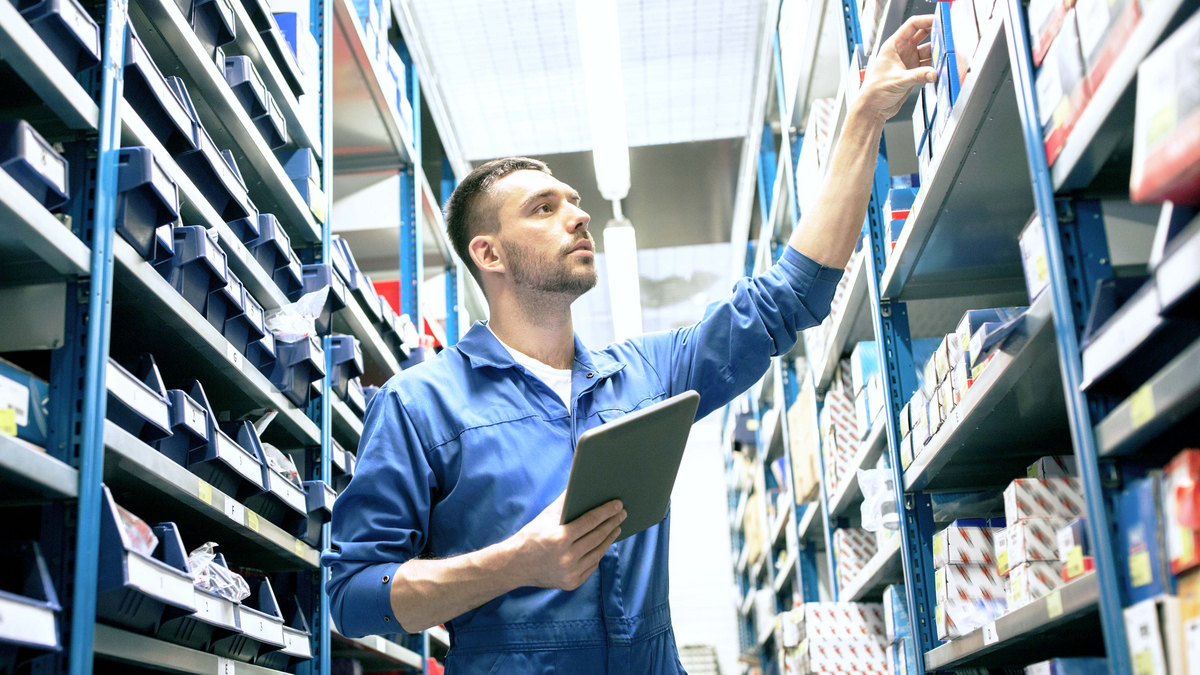 Your production systems should be working, not waiting for spare parts. This is where teamtechnik's spare parts management comes into play to ensure you always have the right part immediately to hand, without having to keep too many spare parts in stock.
Original equipment packages – and your system is up and running
Drawing from our in-depth experience, we have created original equipment packages designed to enable wear parts to be replaced quickly. These packages only use original replacement parts. Quality-tested parts offer peace of mind when it comes to qualification, and have certified test results.
Spare parts service – always an informed choice
From selection to manufacture to installation of your spare part, teamtechnik's experts are there for you. You can contact us at +49 7141 7003-113 or parts@teamtechnik.com.
Spare parts logistics – for rapid availability
In emergencies, every minute counts. We keep stocks of original spare parts in logistics centres all over the world, so we can reach you fast. We can also offer spare parts holding contracts (consignment stocks).
Spare parts optimisation – better every time
We secure long-term parts availability and organise replacements for discontinued components such as valve terminals, sensors or scanners. We also confirm that these components are compatible with your system.
Individualisation – customised solution
We will be happy to agree an individual and specific spare parts package with you to ensure your manufacturing is uninterrupted and that you can access your spare parts straight away.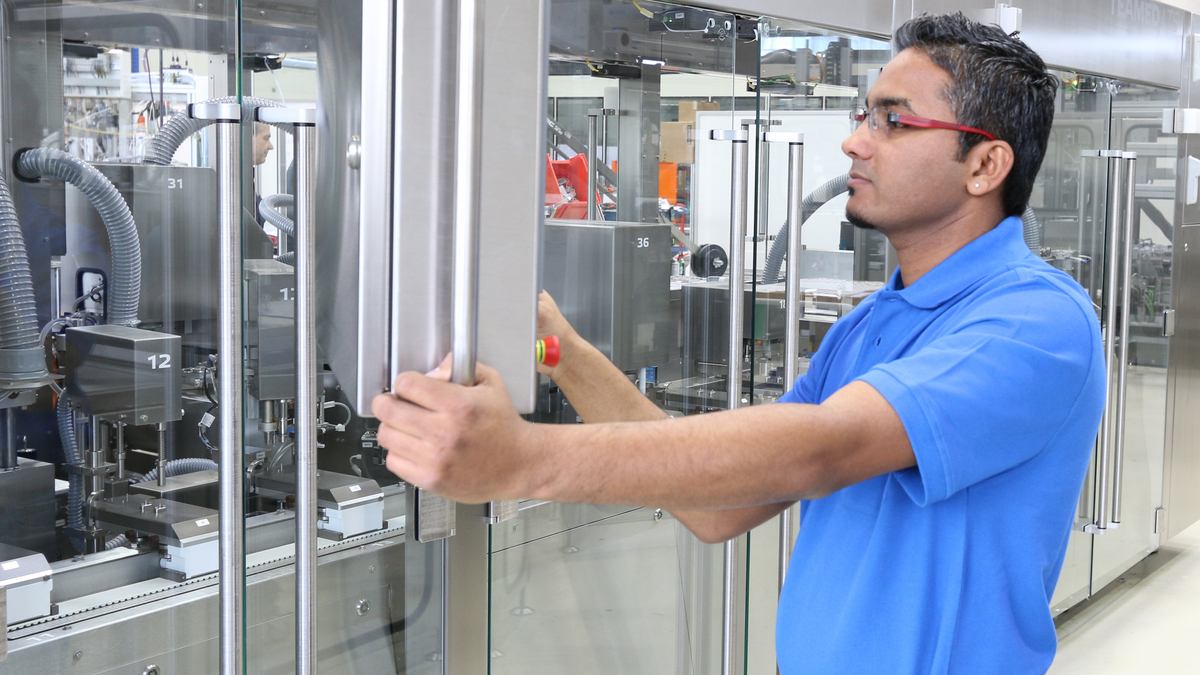 Our resident engineers are a special feature of teamtechnik's service. They make sure that customer systems are put into operation smoothly and quickly, and reduce ramp-up times.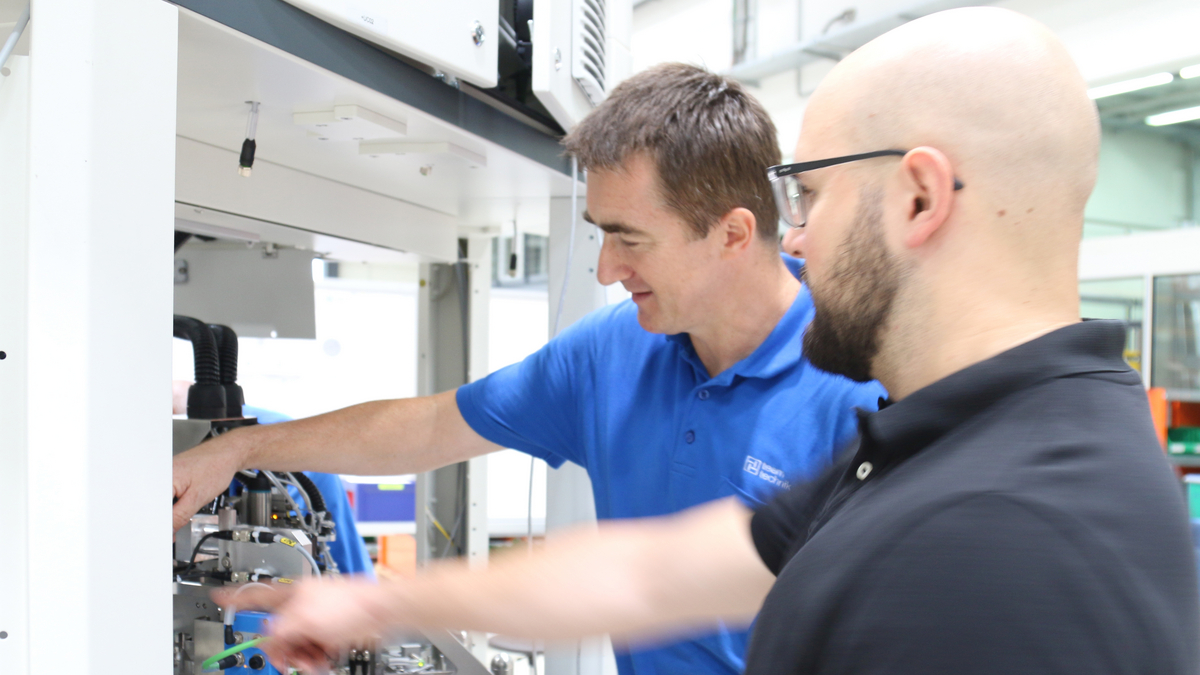 We instruct and train your staff to obtain a high production output. Within the scope of this training, they learn how to operate, clean or maintain the system efficiently. Examples of standard training courses that we offer worldwide are:
Maintenance of mechanical and electrical components or training for system operators.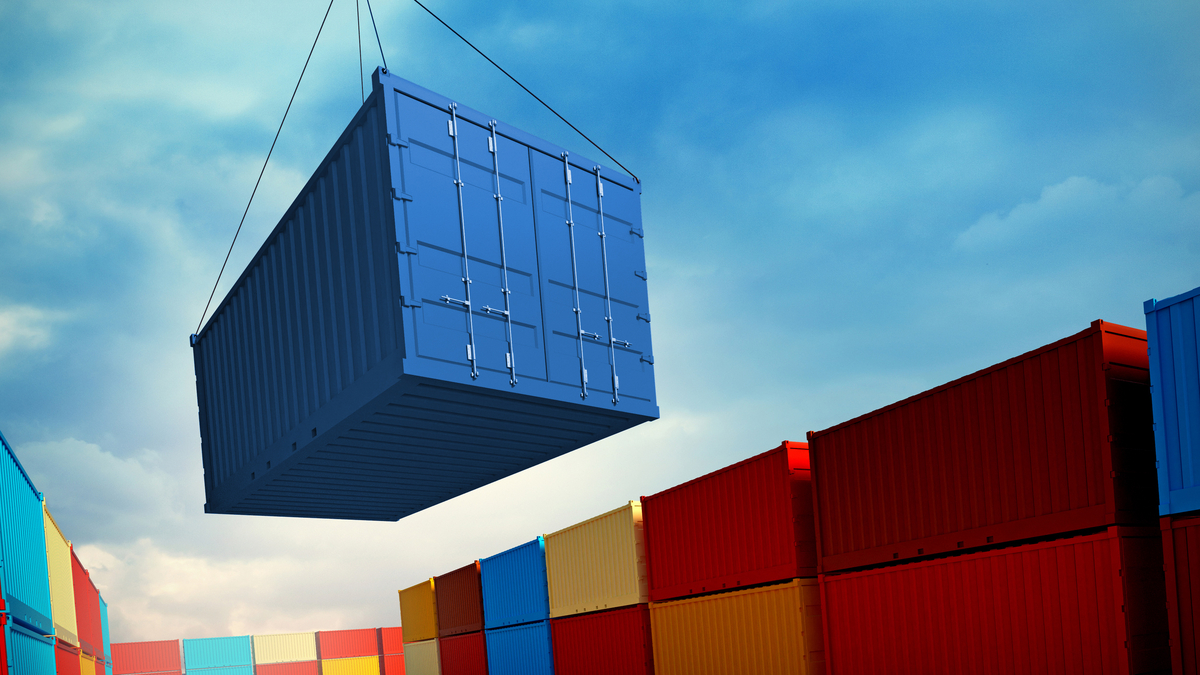 Do you need to relocate your system to a new production site?
Irrespective of where you need to move it, teamtechnik experts will safely perform the entire operation, from dismantling through logistics to installation, recommissioning and requalification. The result: a system with the renowned teamtechnik production quality at the new site in the shortest possible time.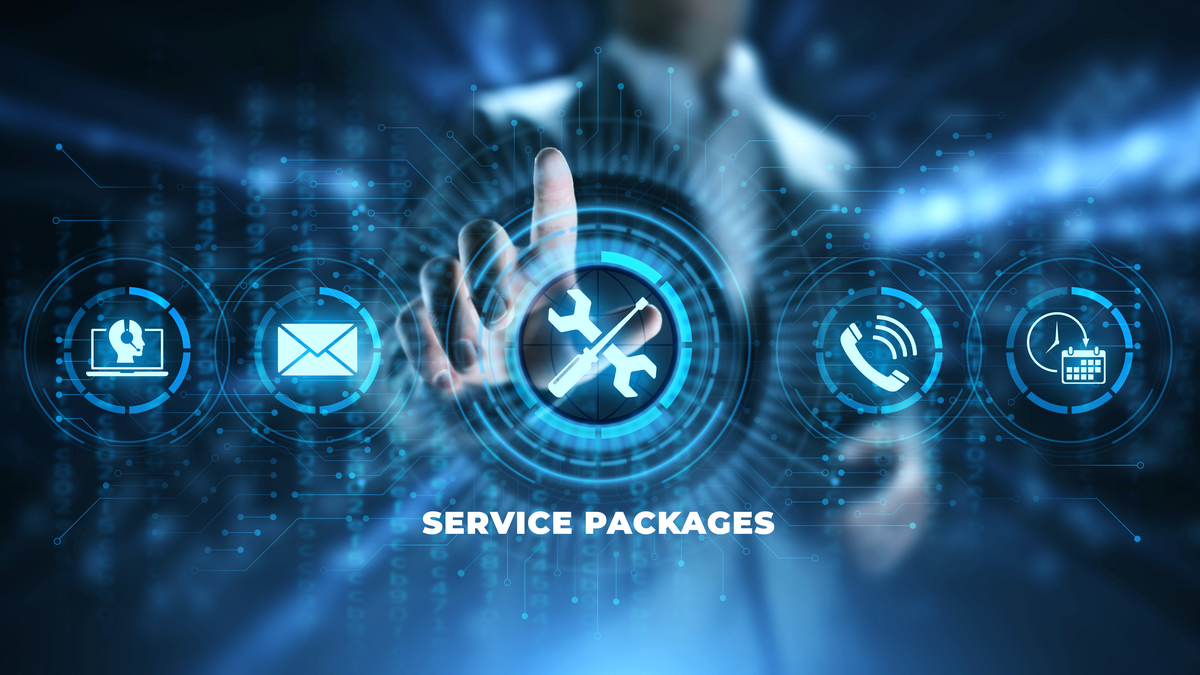 Would you like comprehensive maintenance by teamtechnik experts that can be scheduled at regular intervals over the entire life cycle of your teamtechnik system? If so, an individual service agreement is the right choice.
Together with you, we will work out an individual service package – precisely tailored to your needs.
Ready for action worldwide – wherever you need us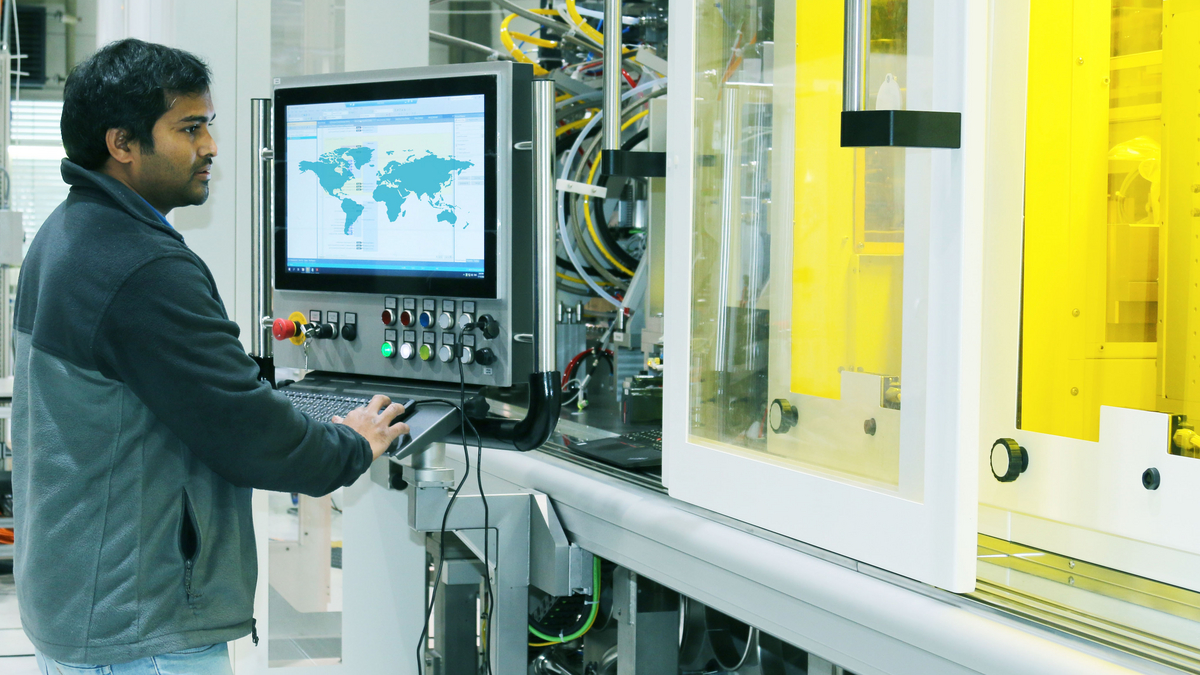 teamtechnik has a local presence in the major medical markets with its own subsidiaries or representatives. Our international teamtechnik service is on standby for you around the globe, a service prized by production managers all over the world.
Statement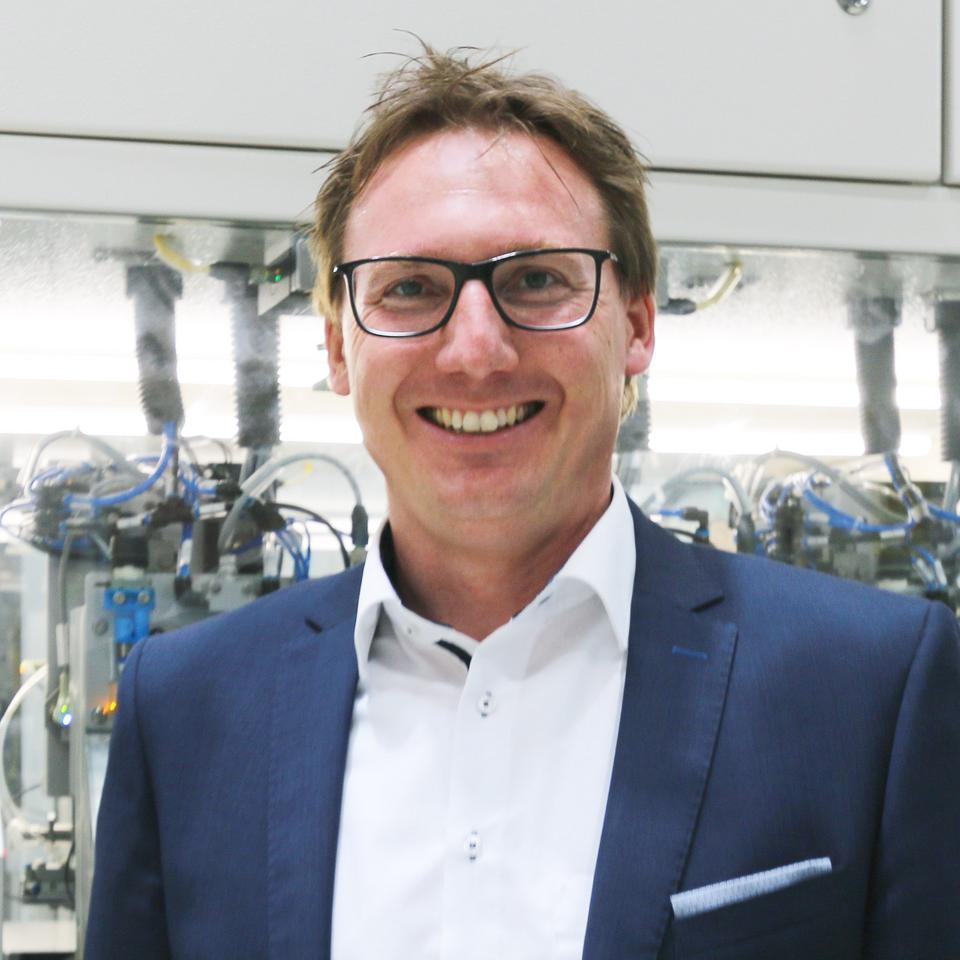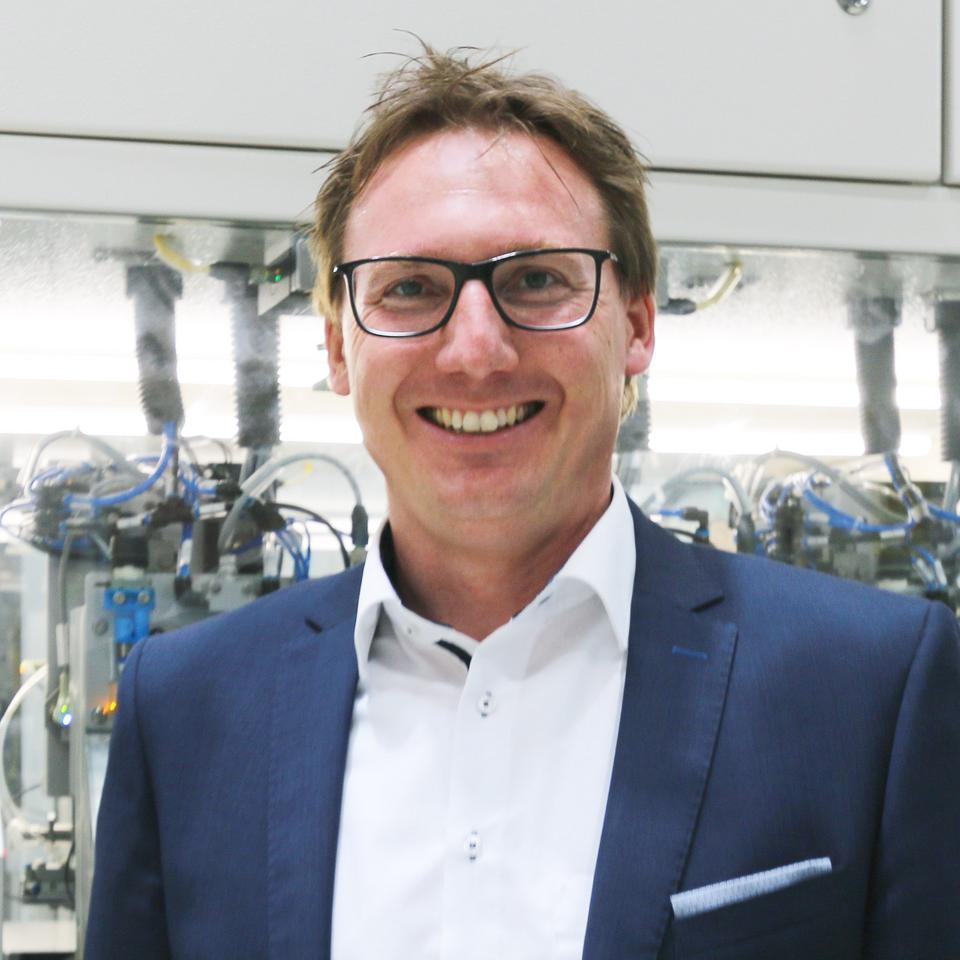 Get in touch with our service team
Service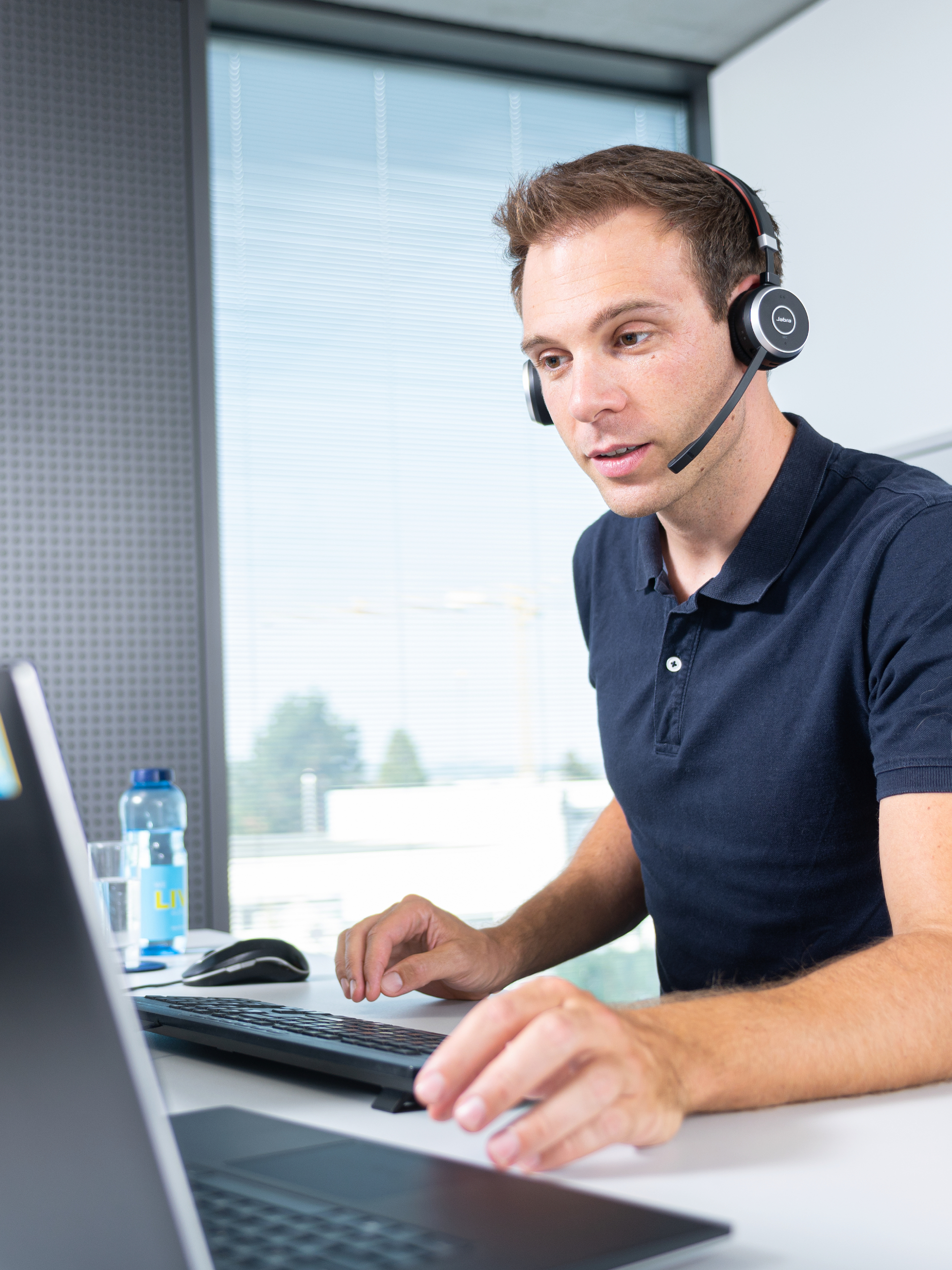 24/7 Service Hotline
---
Would you like to contact teamtechnik online?
Then use our online contact form!
Online contact form
Central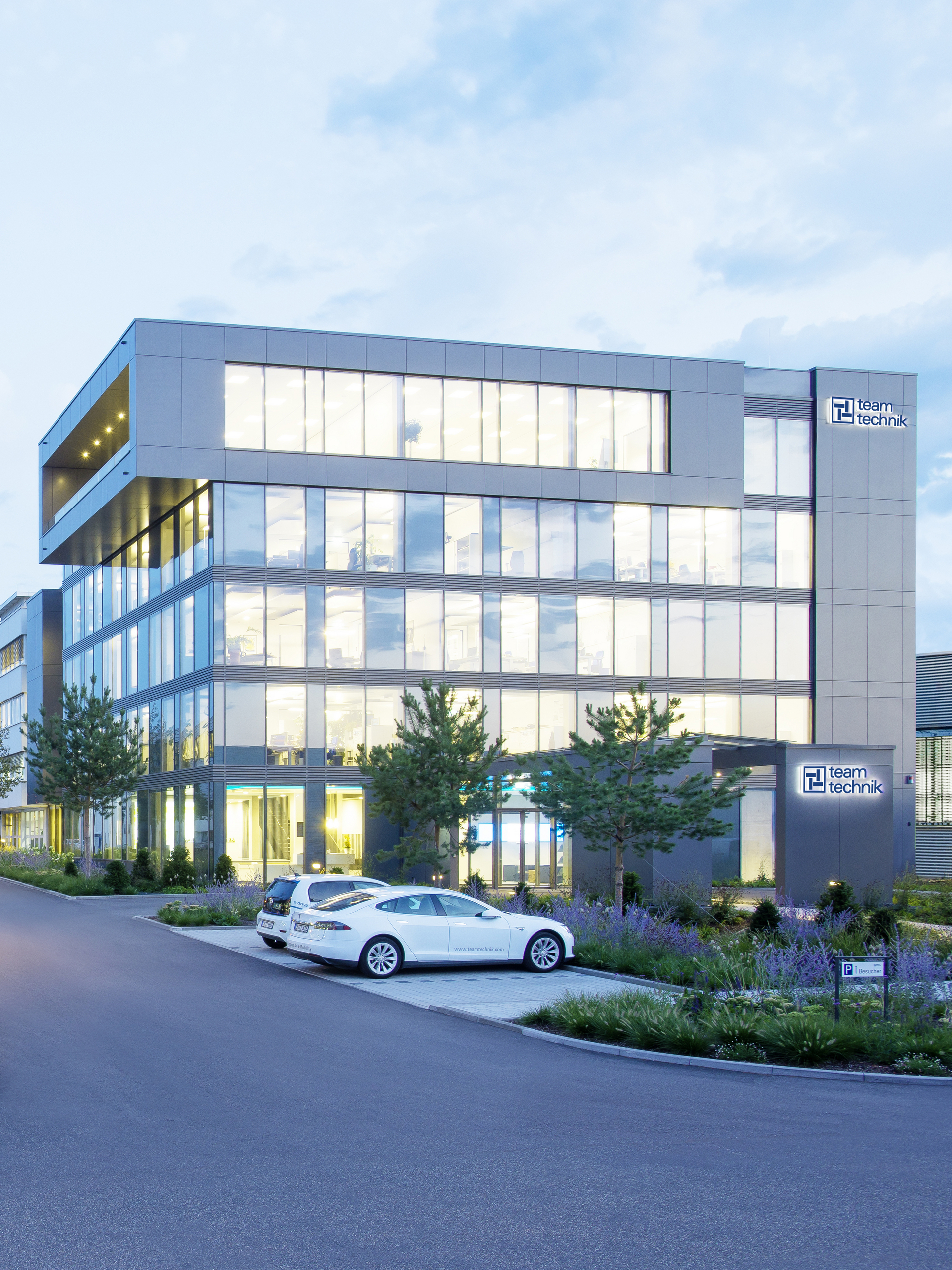 HQ reception
---
Would you like to contact teamtechnik online?
Then use our online contact form!
Online contact form
Medtech
Medtech - Single Source Solutions (EN)
PDF / 982.06 kB
Medtech - Single Source Solutions (EN)
PDF / 982.06 kB
Medtech
Medtech - Palletizing systems (EN)
PDF / 843.48 kB
Medtech - Palletizing systems (EN)
PDF / 843.48 kB
Medtech
Medtech - Feeder Systems (EN)
PDF / 780.07 kB
Medtech - Feeder Systems (EN)
PDF / 780.07 kB
Medtech
Medtech - Brochure (EN)
PDF / 2.82 MB
Medtech - Brochure (EN)
PDF / 2.82 MB