We master all processes from needle separation to the finished product.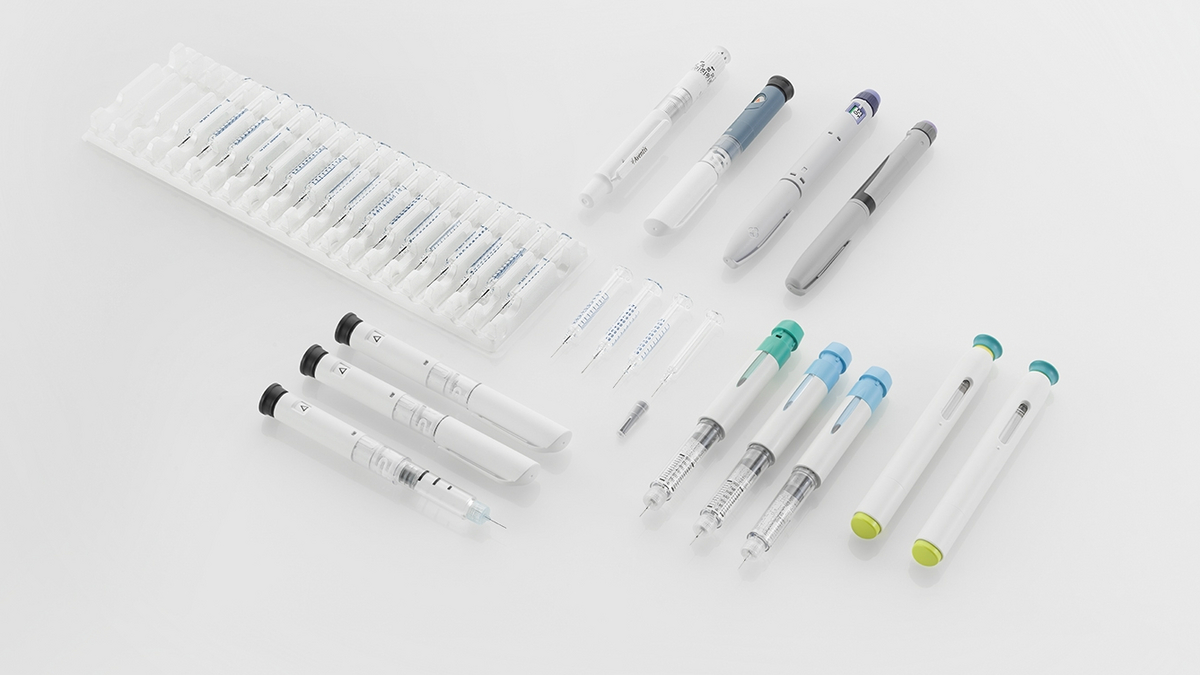 Our customers have to manufacture sophisticated injection products in large quantities. This requires highly accurate assembly and functional test processes. teamtechnik has developed a unique expertise in this area and provides reliable assembly solutions for pre-assembly, final assembly and function testing - the complete production chain from a single source.
Fully automated assembly and test system for injection pens
teamtechnik delivers everything from a single source with perfectly coordinated interfaces:
assembly, testing, software, feeding technology and palletizers
Safe handling of delicate cannulas up to gauge 34
Special magazine systems with separation technologies adapted to suit the individual cannula format are required for feeding delicate cannulas. The needles/cannulas are often rotated in order to ensure correct alignments. To do this, sensors record the micrograph for alignment and use the camera to check the needle alignment up to +/- 3 degrees. teamtechnik has the expertise required to handle even such delicate products safely.
We master the critical processes for self-injection devices, pens and safety syringes: from needle separation to the finished product. At the end, our test systems verify our customers' high-quality products inline or offline.
Glass handling

Tip handling

Inscription

Volumetric glue dosing

Needle handling

Needle orientation

Needle separation
Needle bending

Gluing (dosing, spotting)

Curing with LED and UV

Curing with UVA / UVC

Camera testing

Functional testing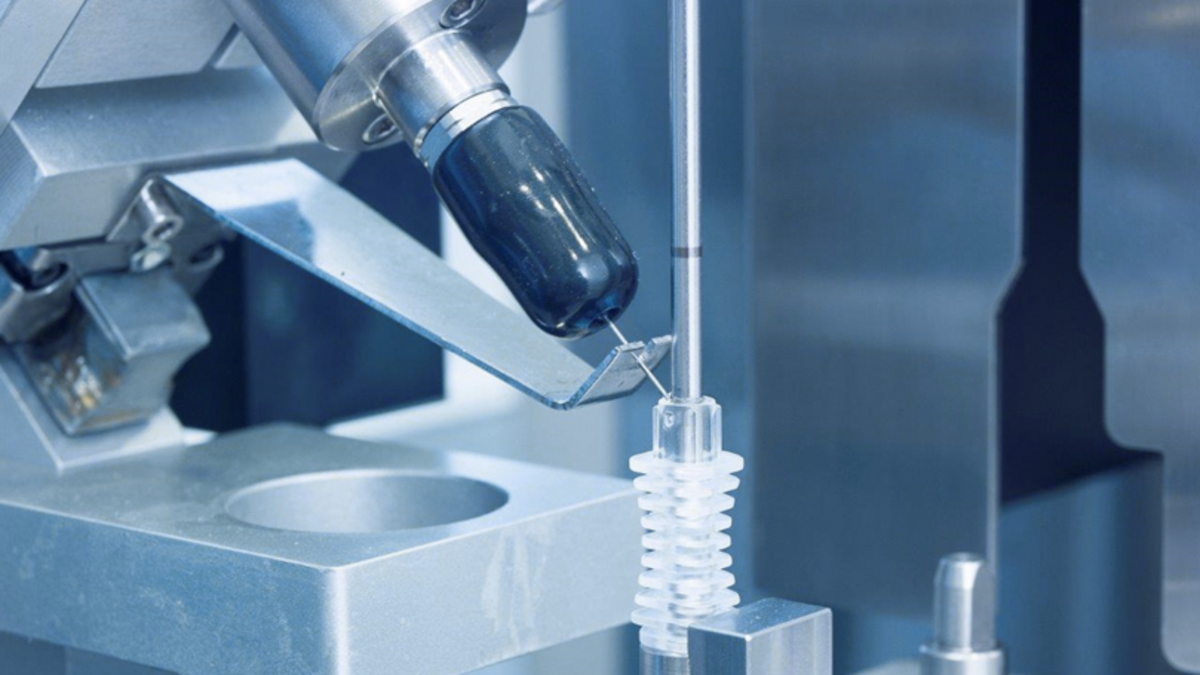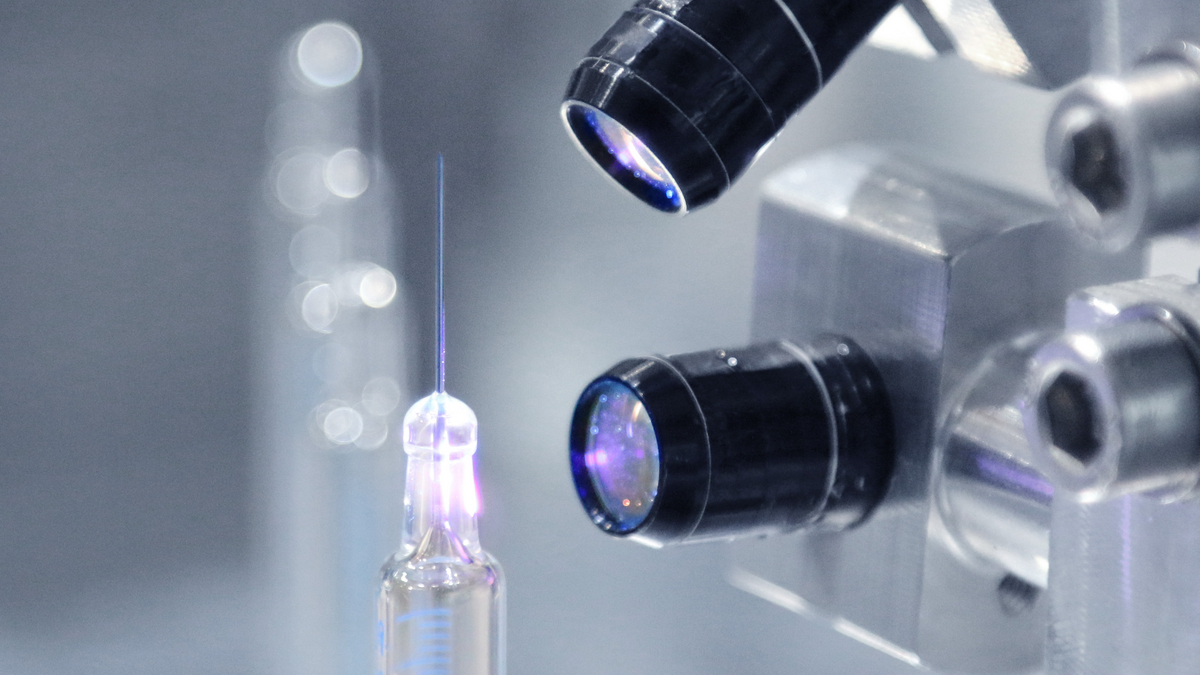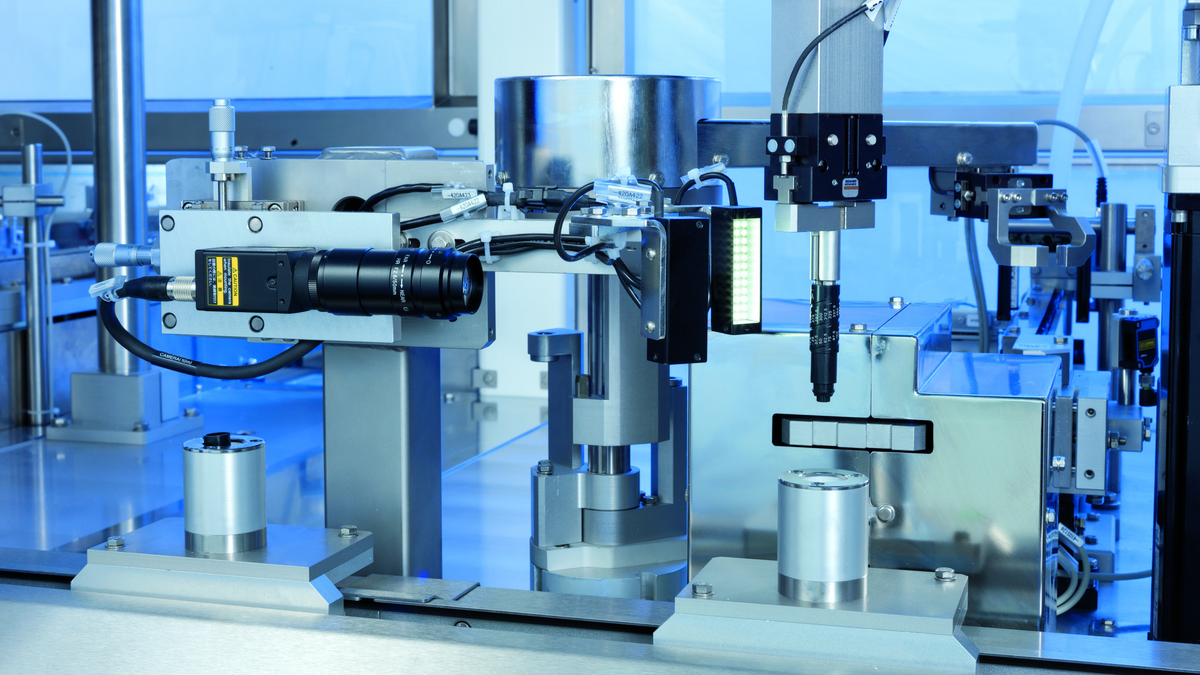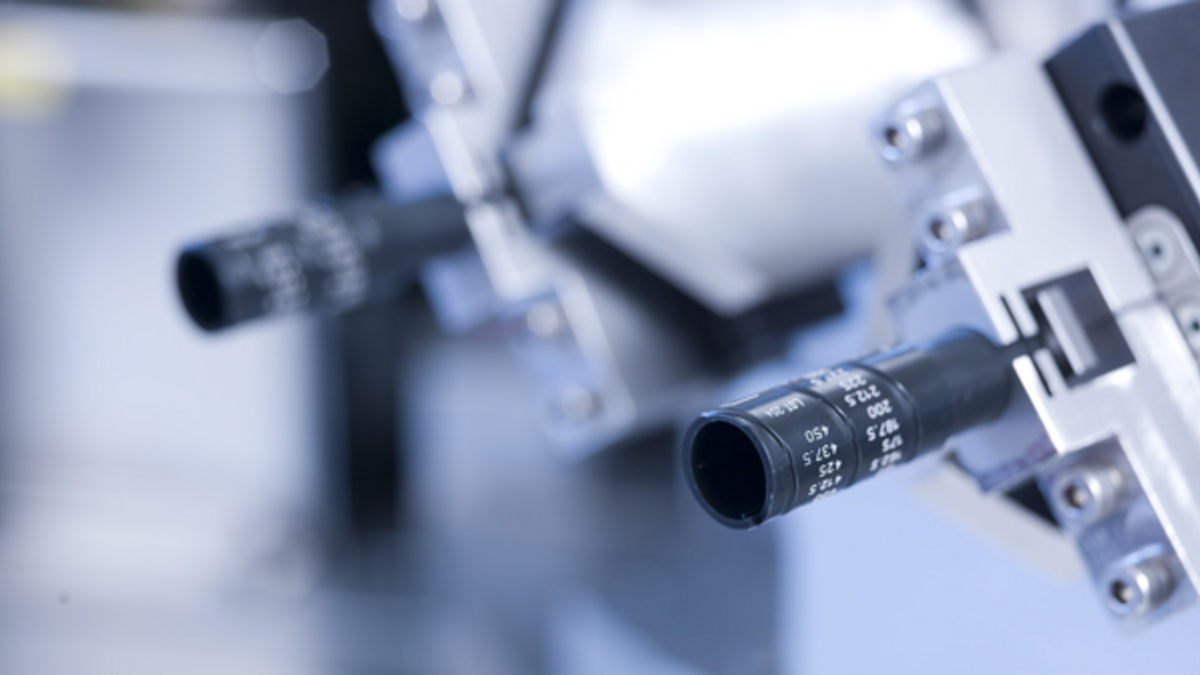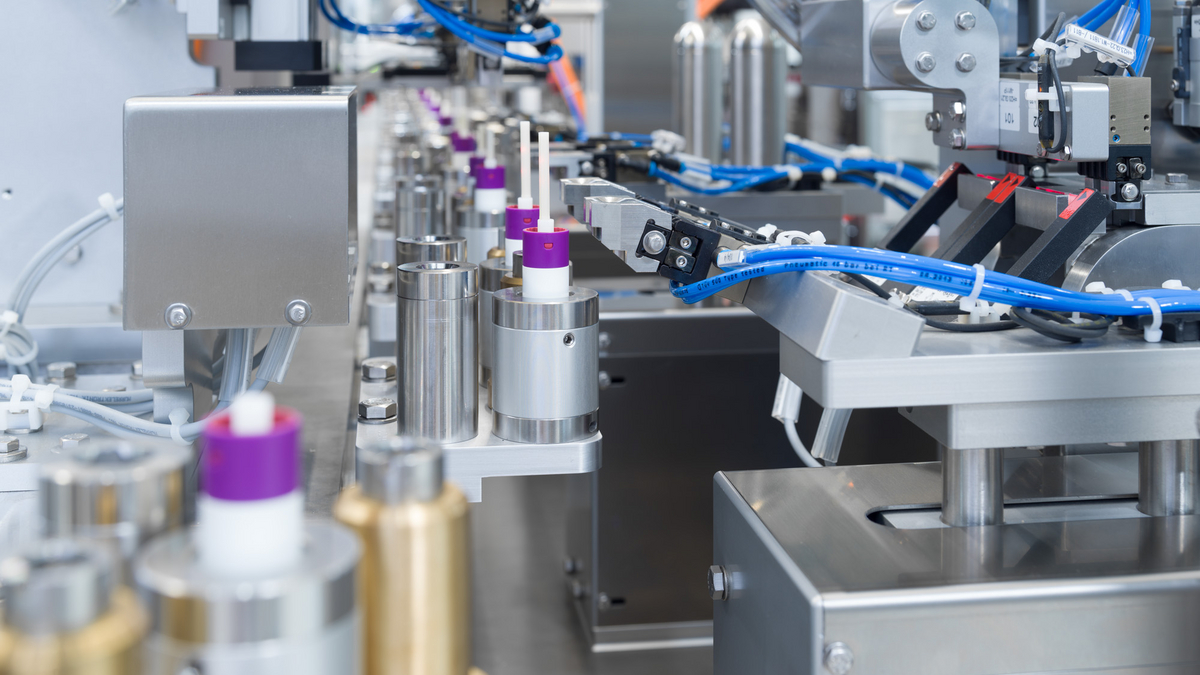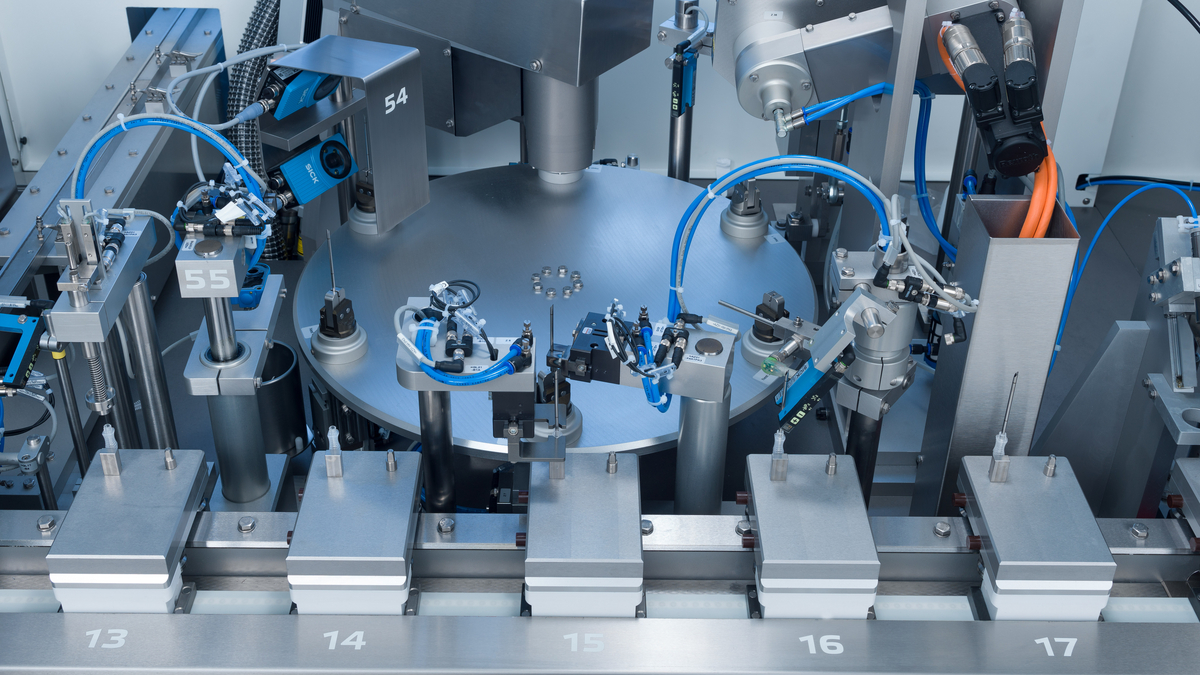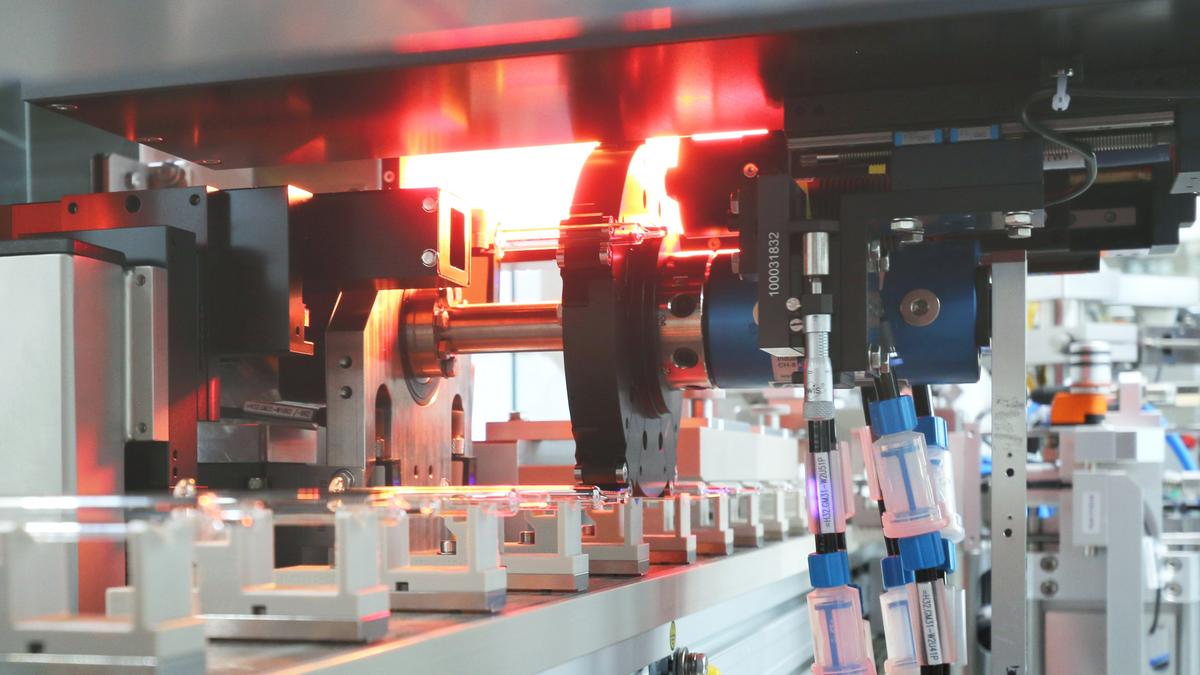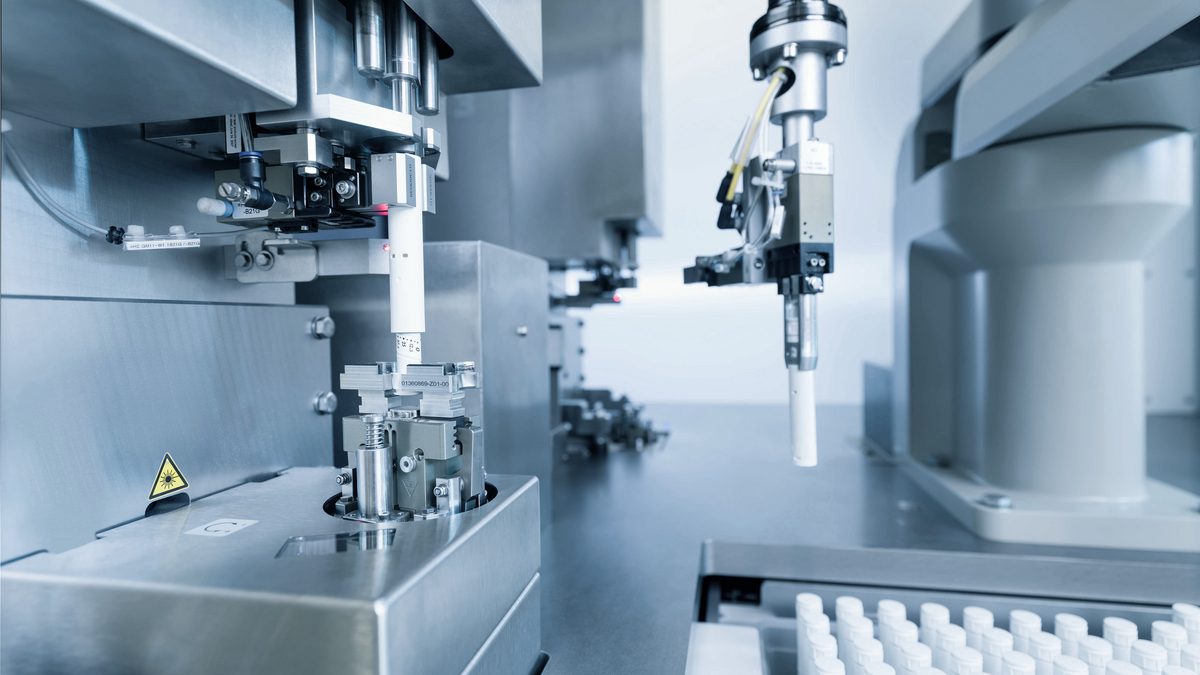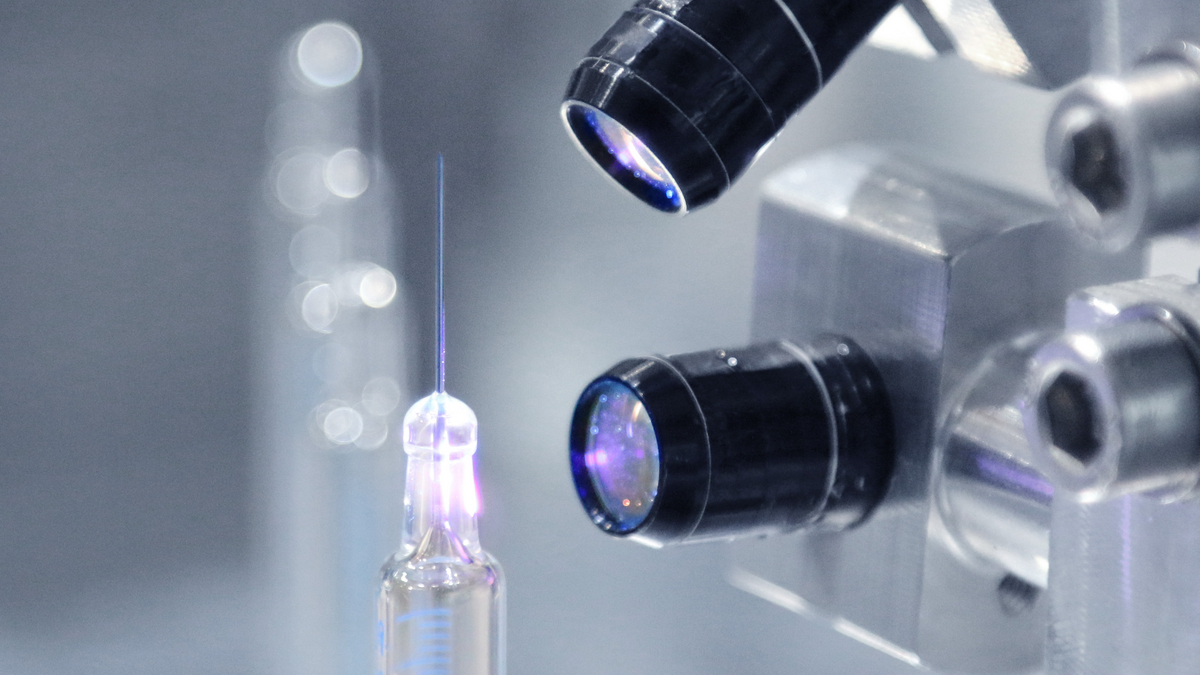 New cutting-edge process: 
LED glue curing
Inspired by market requirements, teamtechnik independently develops new and innovative processes. One example is the automated curing of FDA-certified glue for glass syringes using LED.  Compared to the previous UV curing, this process technology is almost maintenance-free, space-saving and very efficient at high production rates.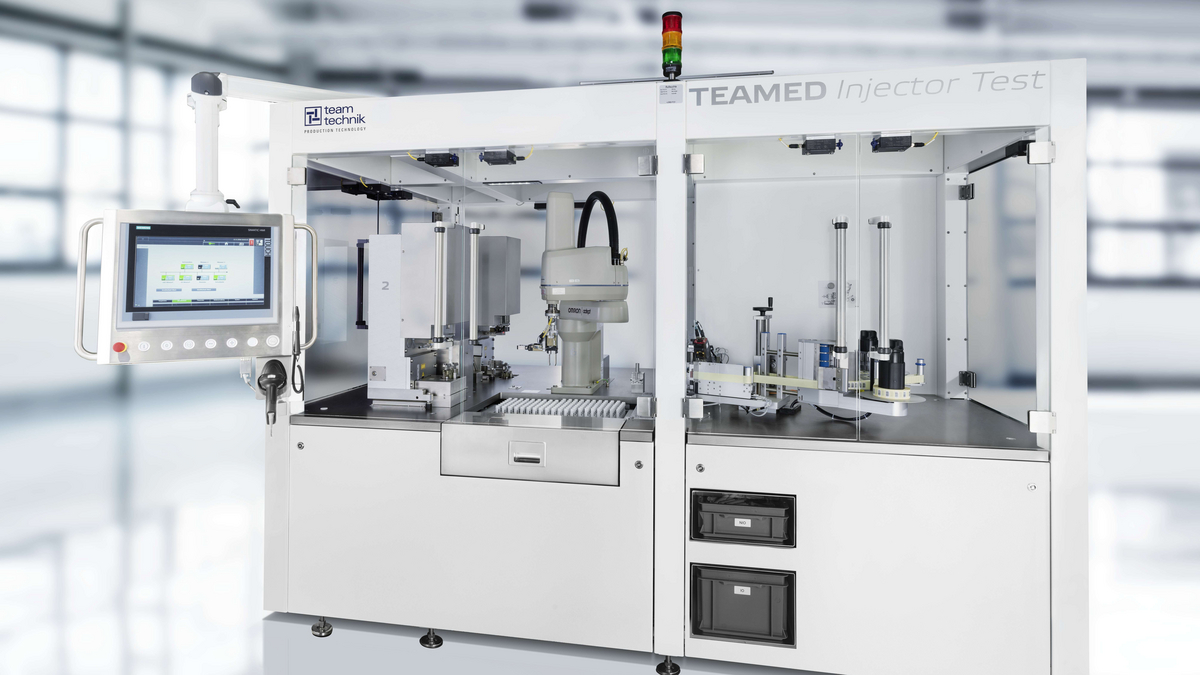 Batch release tests – fully automated
Our TEAMED Injector Test is the proven test system for injection systems. Offline tests are carried out on a batch and random basis. Automated processes thus ensure maximum safety. Only perfectly functioning injection systems pass the tests.
Tests that perfectly safeguard your products.
An example: benchmark values for the batch release test of a self-injector.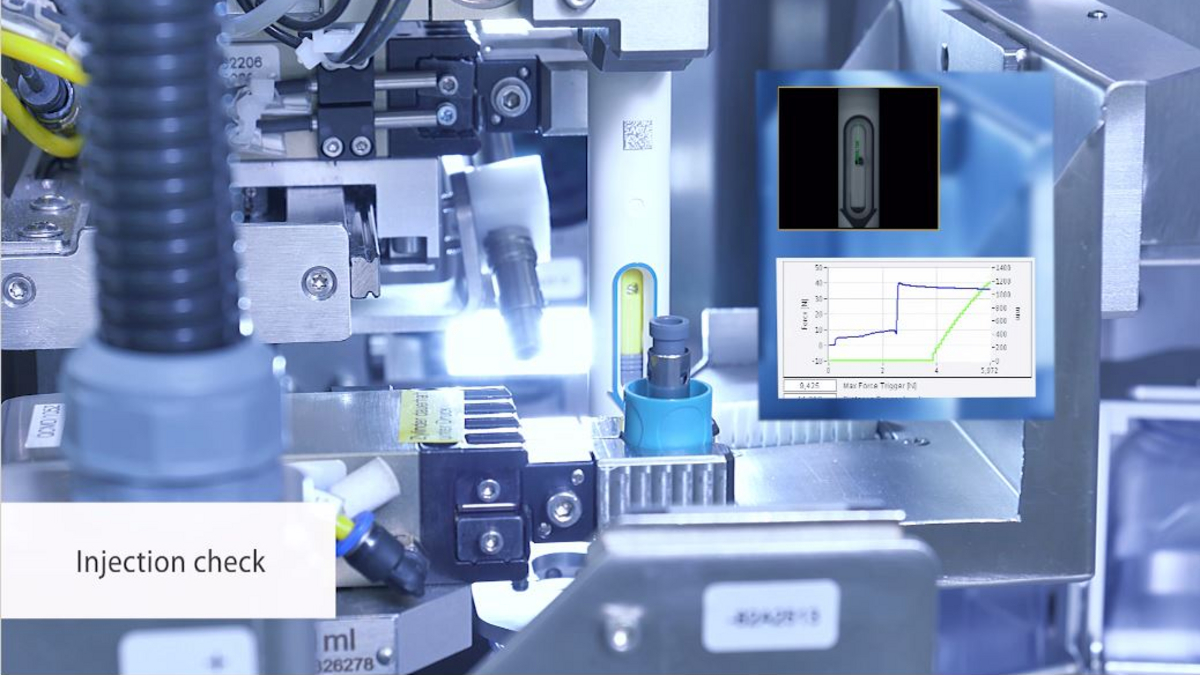 Pull-off force needle tip ≤ 35 N

Stroke power of the needle guard ≥ 4 N - ≤ 11 N

Release force ≥ 5 N - ≤ 16 N

Injection duration ≥ 2 sec - ≤17 sec

Injection quantity ≥ 1.00 ml (≥ 1.04 g)

Injection depth ≥ 4 mm - ≤ 8 mm

Blocking force of the needle guard ≤ 2 mm at min. 80 N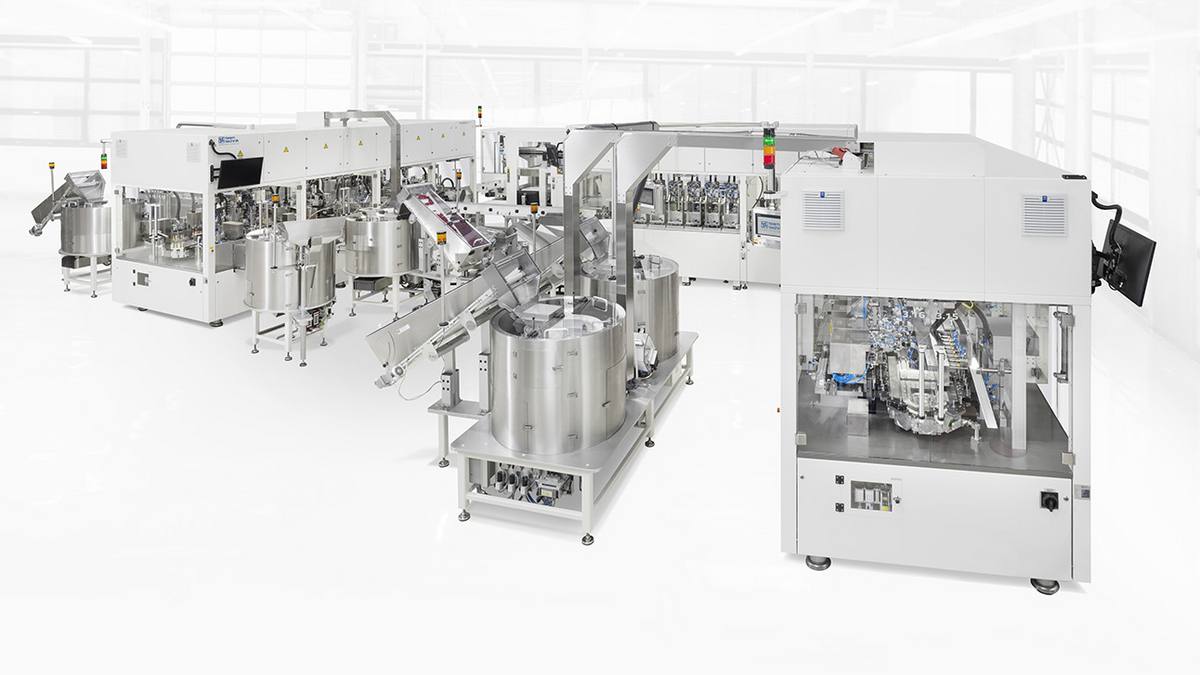 WHAT WE TEST INLINE
Optionally, and depending on the product, we also integrate functional tests inline: Torque measurement, release force and expression stroke, force test.
With this 100% inline test, critical values are measured, displayed and securely stored and managed in our production control system.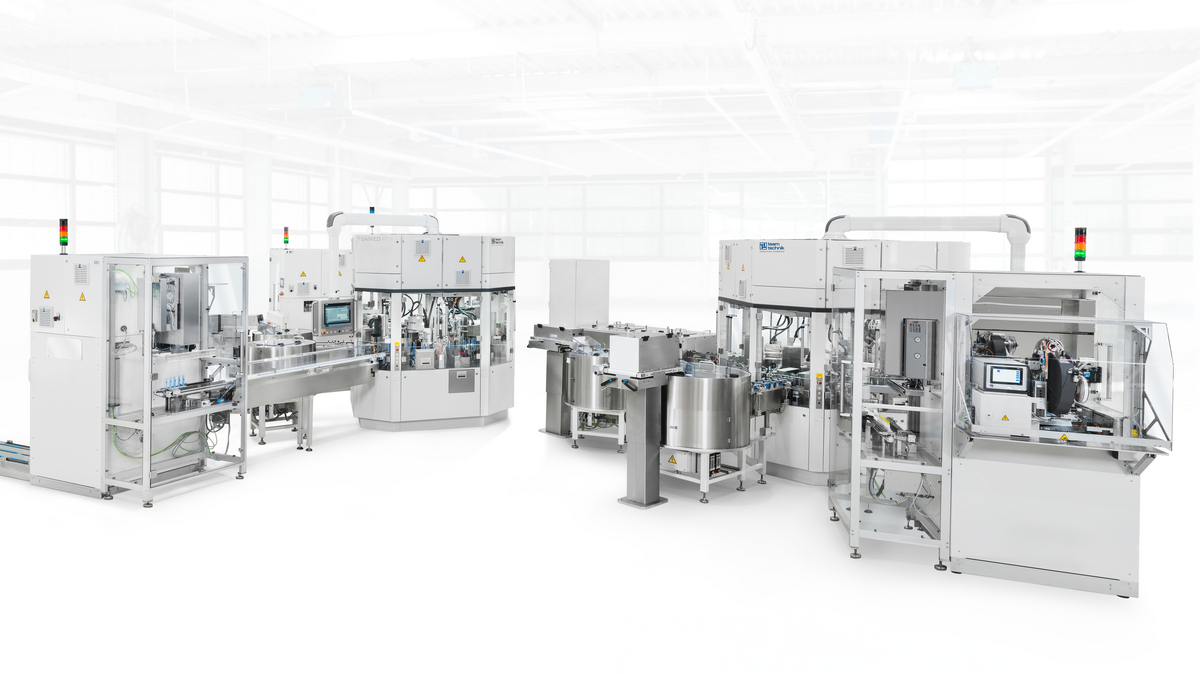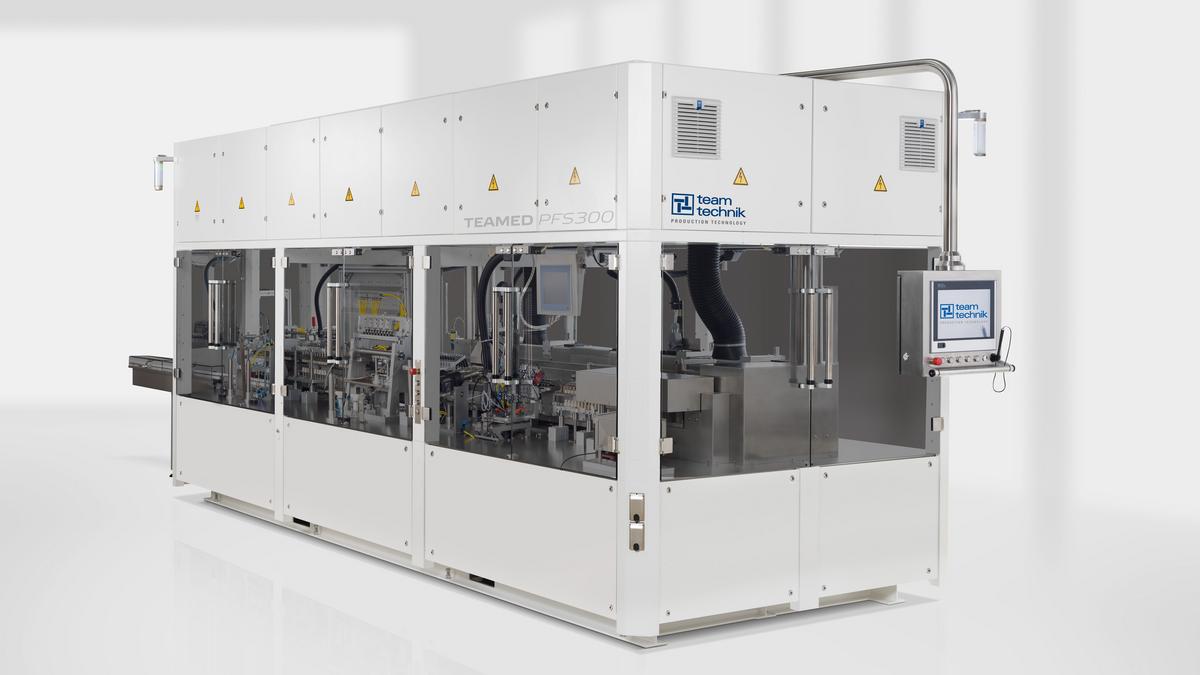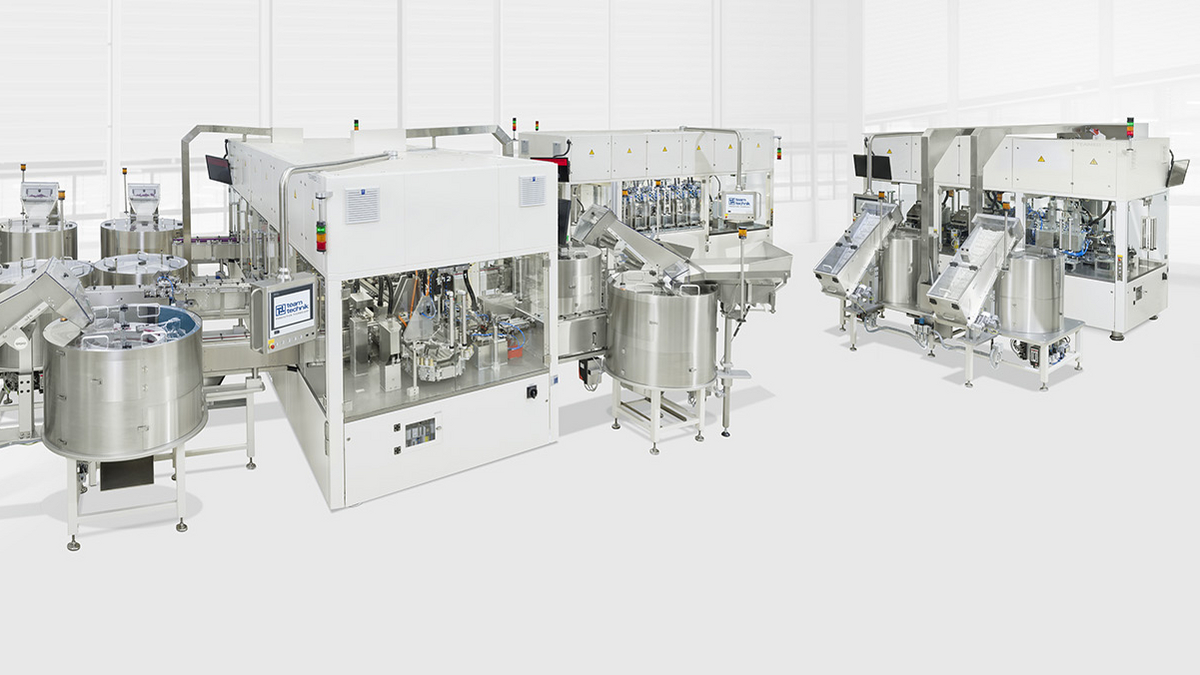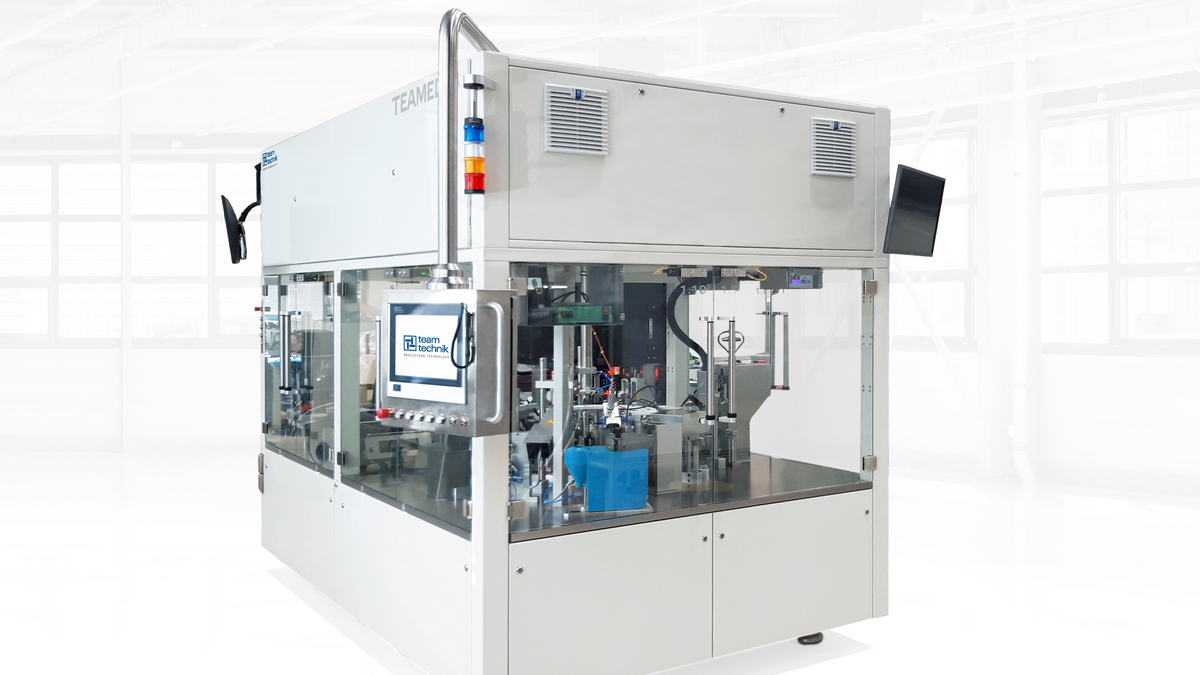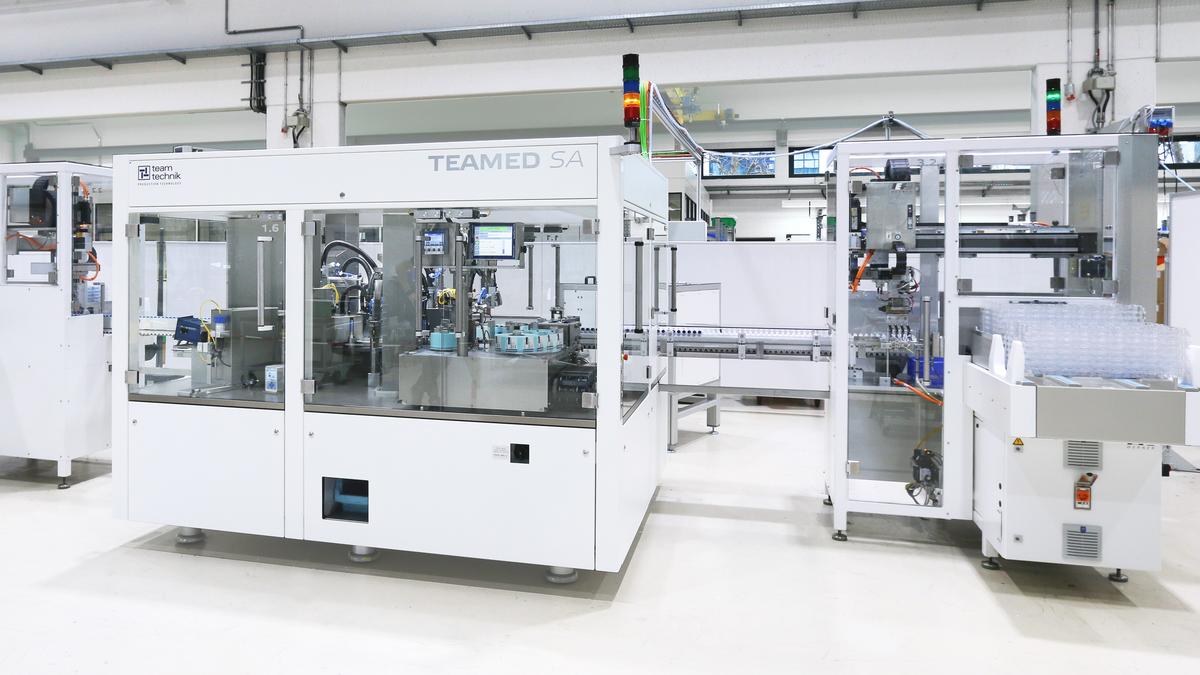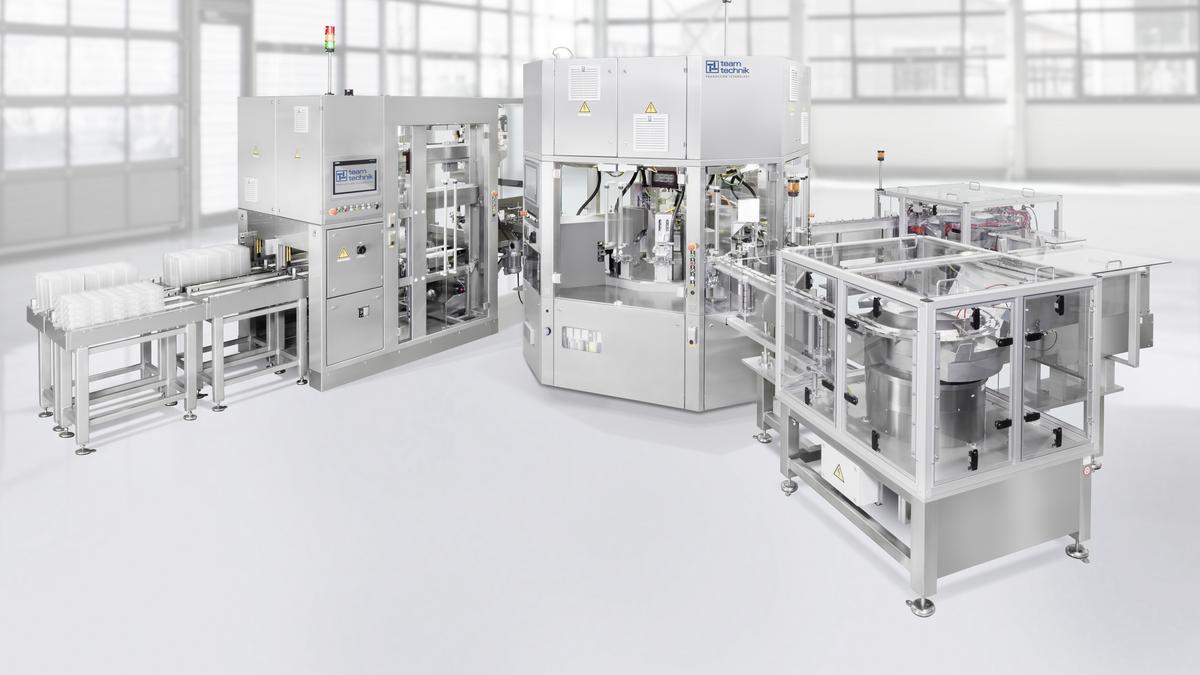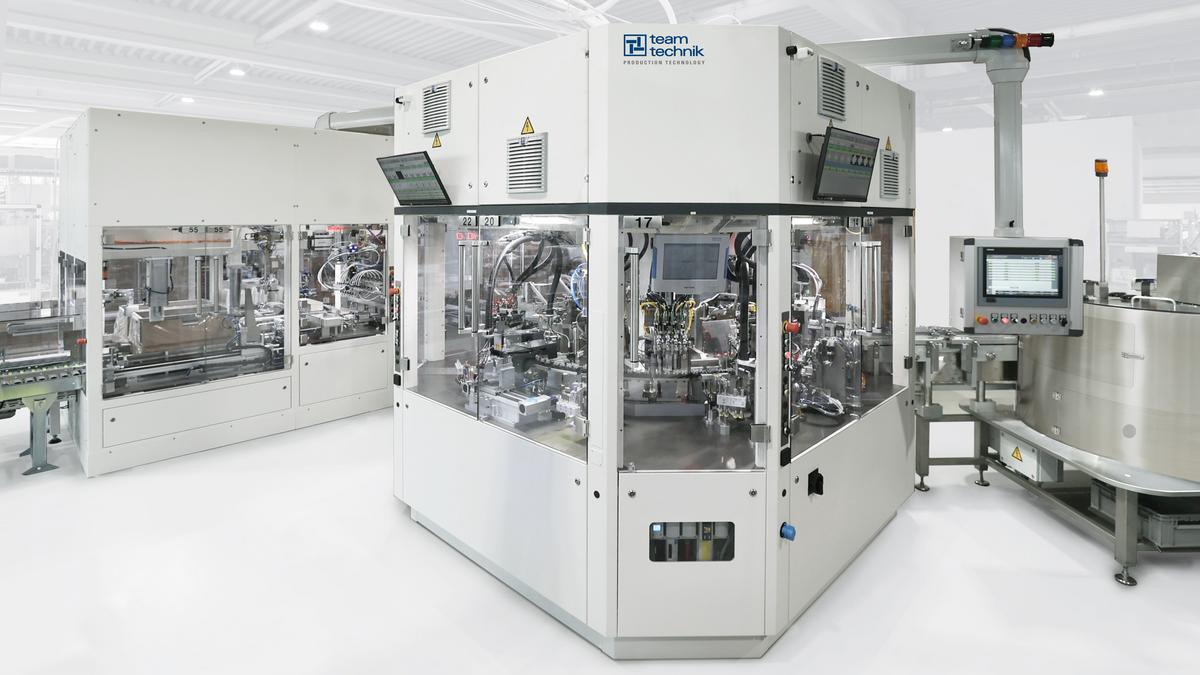 Why
teamtechnik

?
Because all services are provided by one single company:
Assembly and testing technology

GMP-compliant system platforms

Feeding technology
Palletiser/tray loader

Software

Qualification
The interfaces are perfectly coordinated, guaranteeing our customers absolute safety. That makes us unrivalled in our domain.
Get in touch with our experts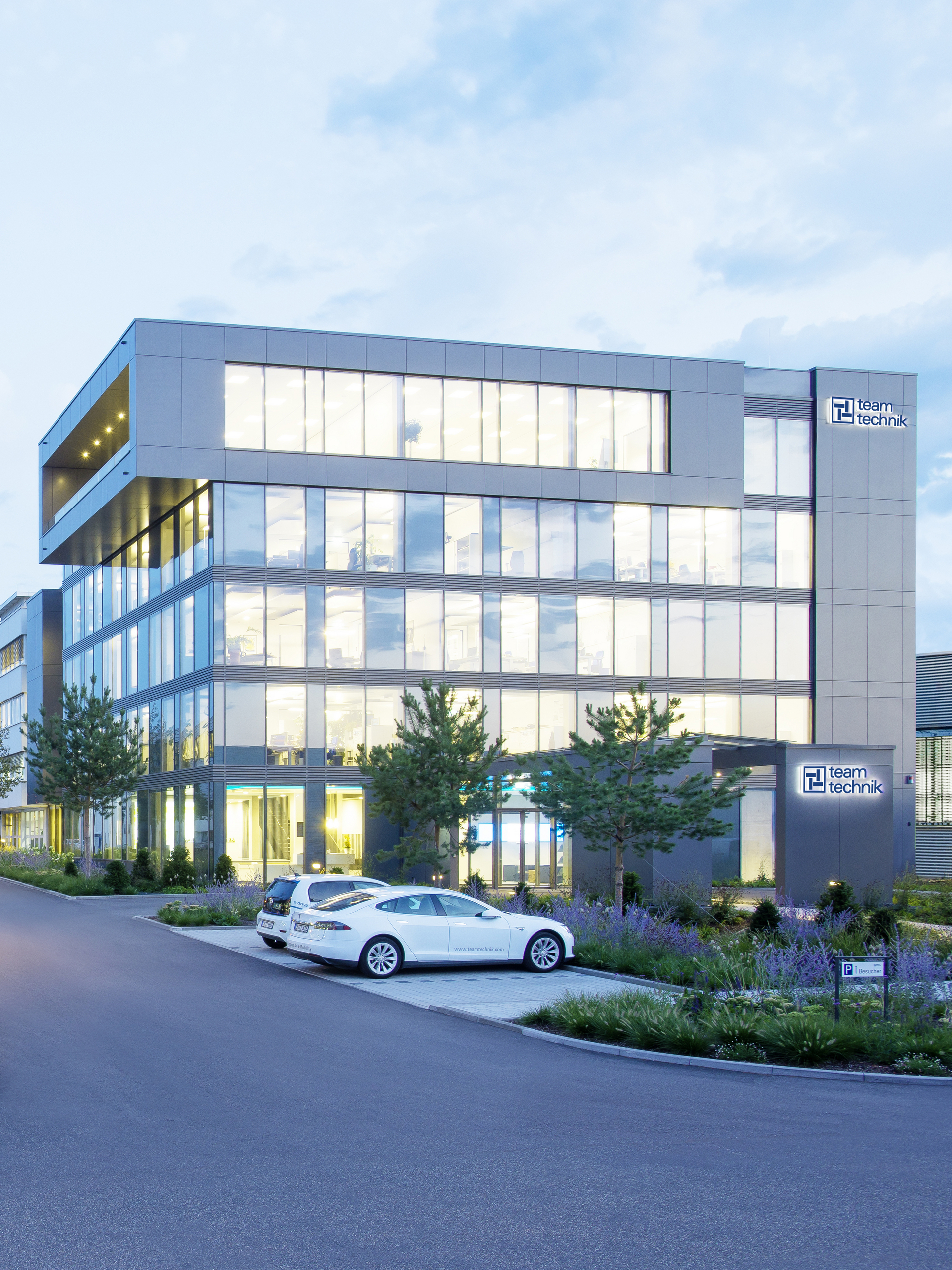 HQ reception
---
Would you like to contact teamtechnik online?
Then use our online contact form!
Online contact form
Headquarters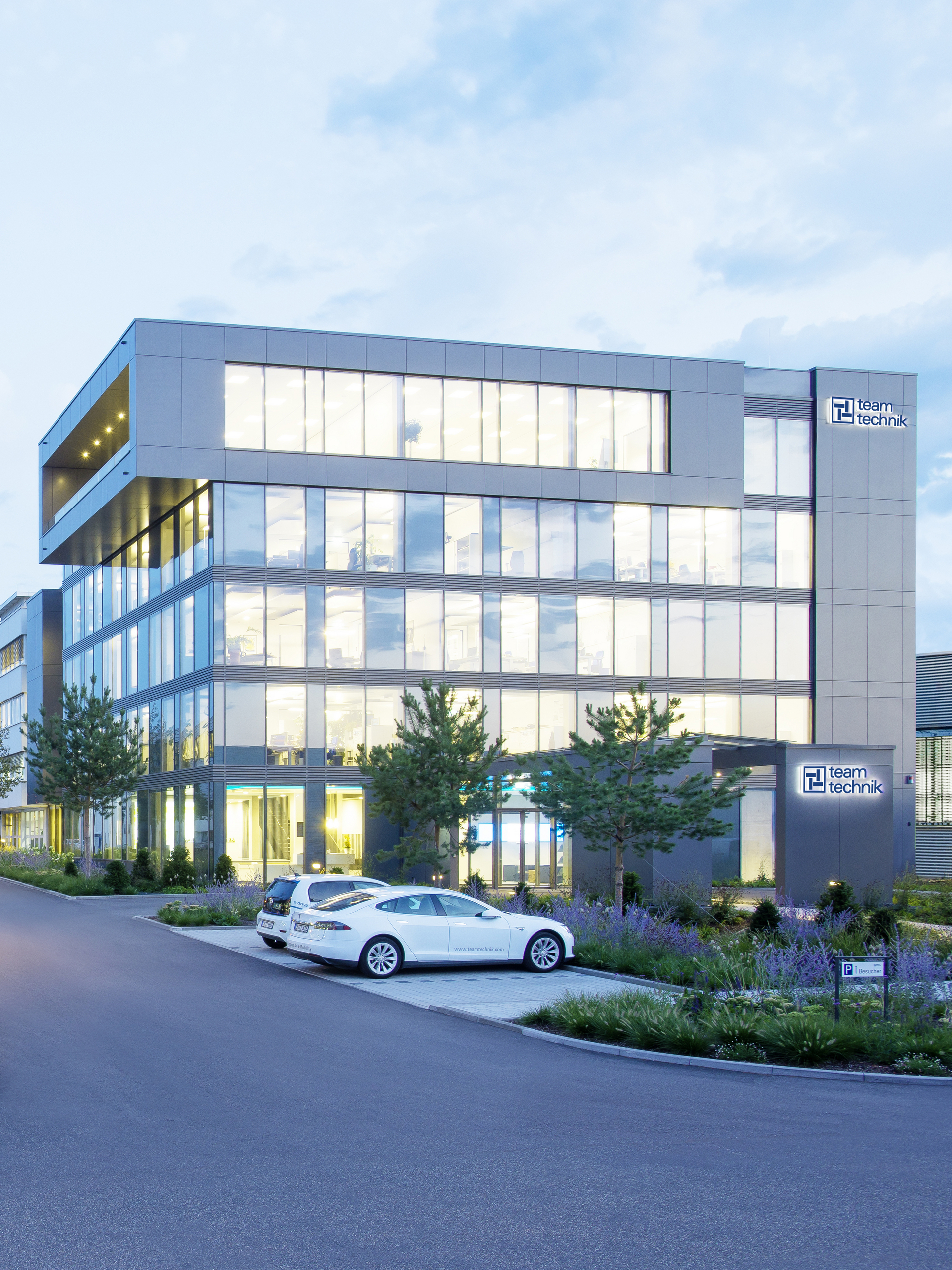 HQ reception
---
Would you like to contact teamtechnik online?
Then use our online contact form!
Online contact form