At the beginning is the individual fibre. At the end, the perfect dialysis filter in sterile packaging. Customers can rely on our high-performance turnkey systems, as teamtechnik has earned a reputation as the ultimate developer and integrator of all necessary processes, such as gluing technologies, ultrasonic welding, laser inscription and image processing.
Over 60 million dialysis filters pass through our lines every year worldwide.
- Feeding
- Handling of single fibres
- Fibre assembly
- Removal of the protective film
- Trimming of fibre ends
- Fibre counting
- Assembly of the pressure ring
- Screwing on covers and caps
- Leak test          
- Ultrasonic welding
- Laser inscription
- Final quality control / vision tests / weight control
- Labelling and packaging
- In-house palleting systems
- and many other processes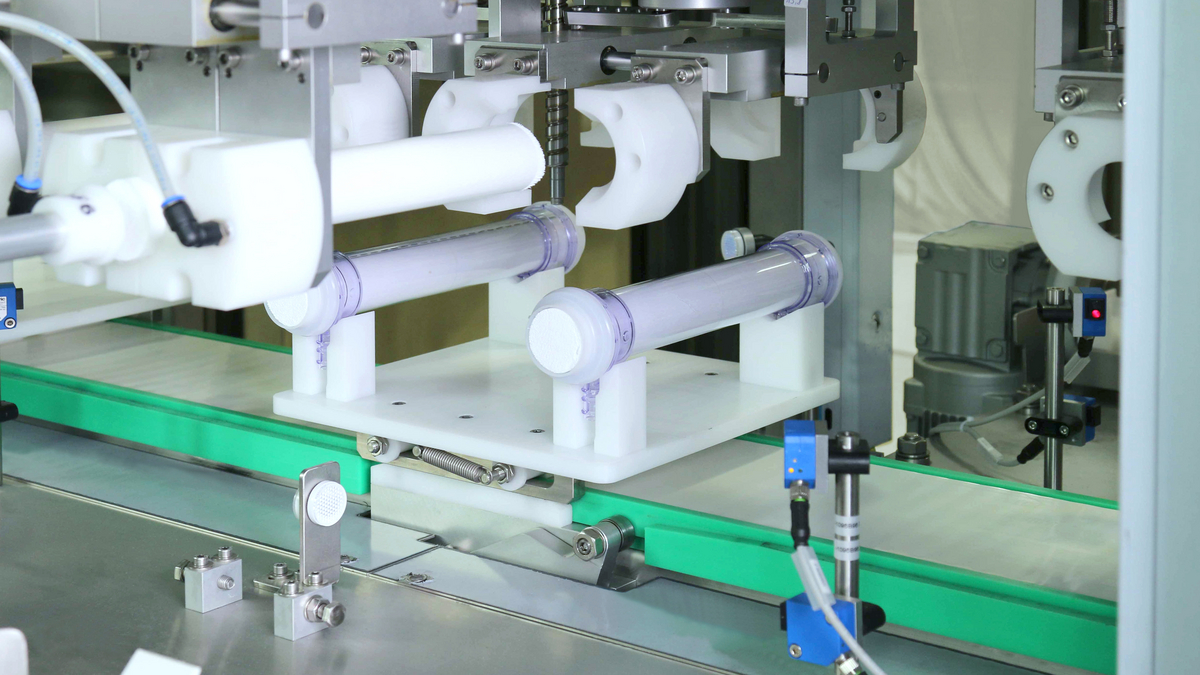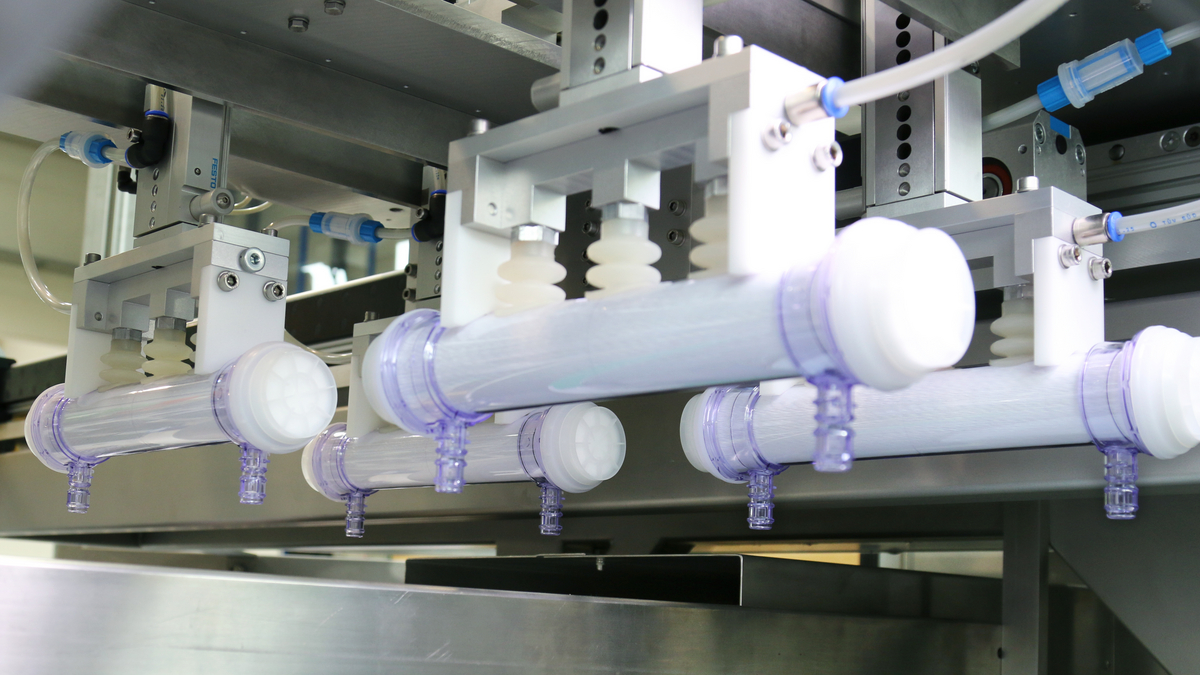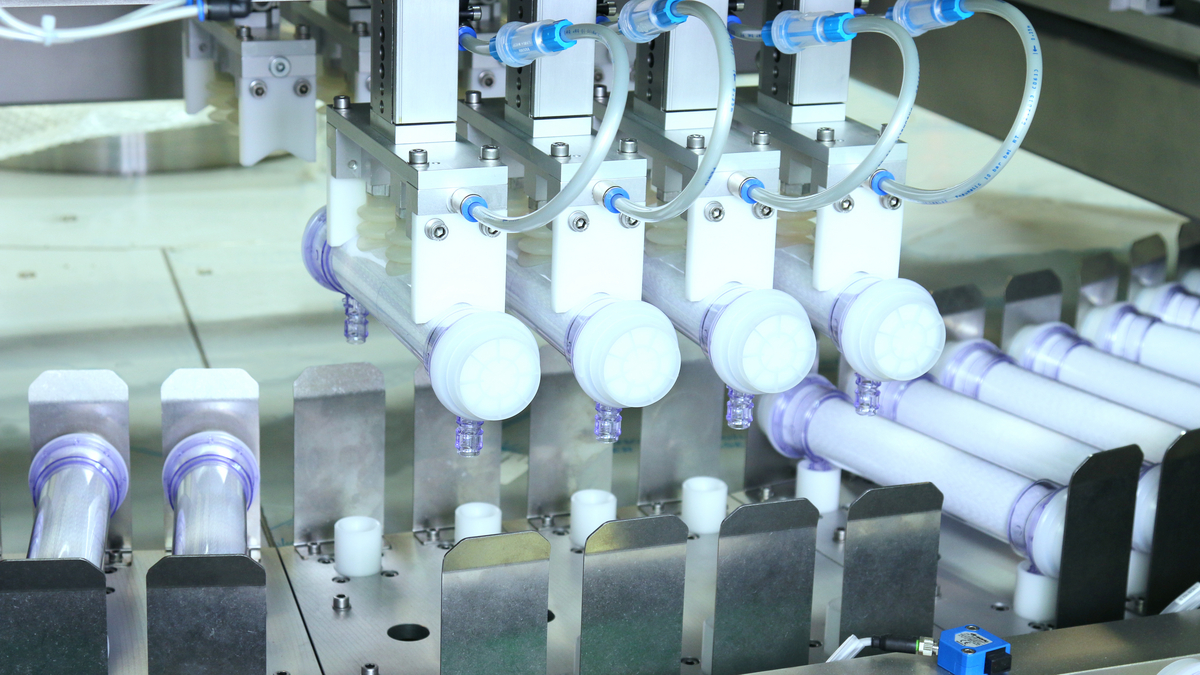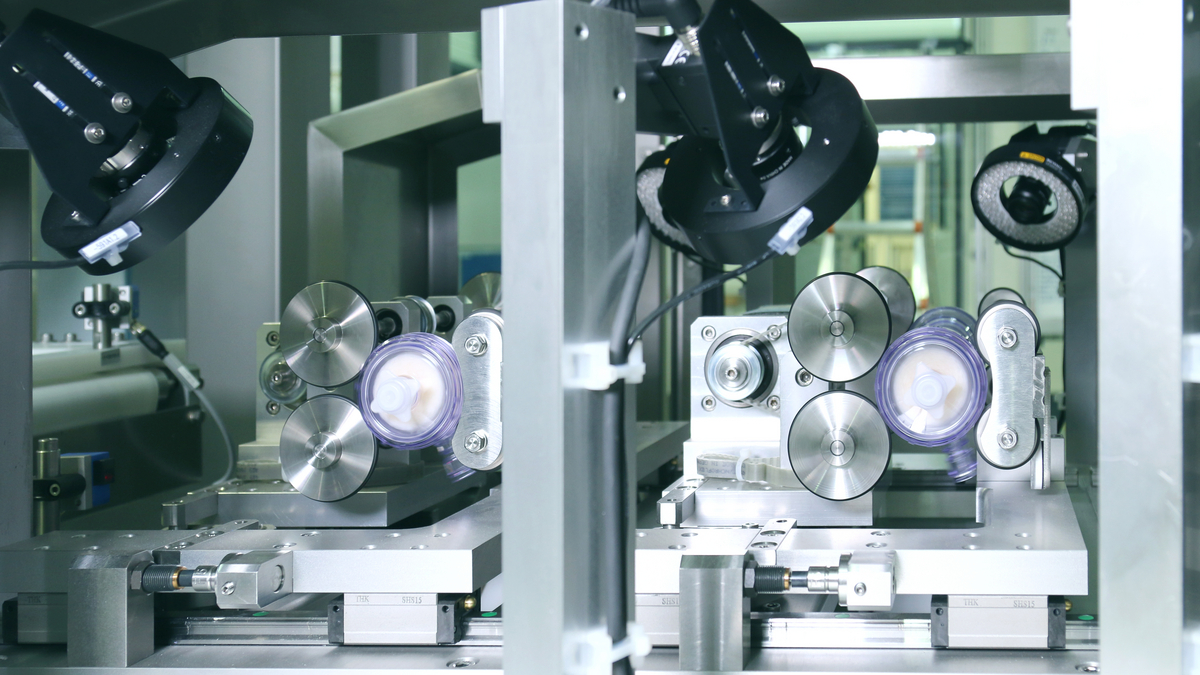 Key process: handling the fibre bundles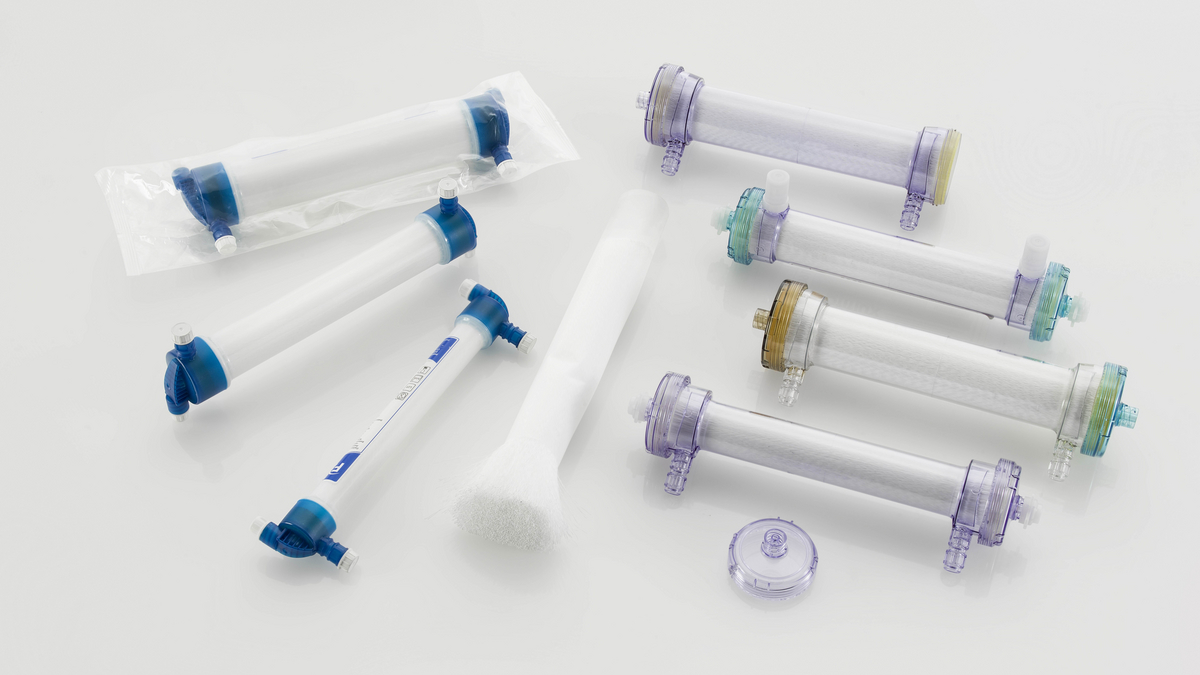 When it comes to producing dialysis filters, literally every fibre counts: Not only must the right number of sensitive fibres be ensured, but also the optimal flow of each fibre.
This is the only way to ensure optimal blood purification, which is vital for dialysis patients.
Thanks to automation, teamtechnik takes on this responsibility.
Final quality control by specialists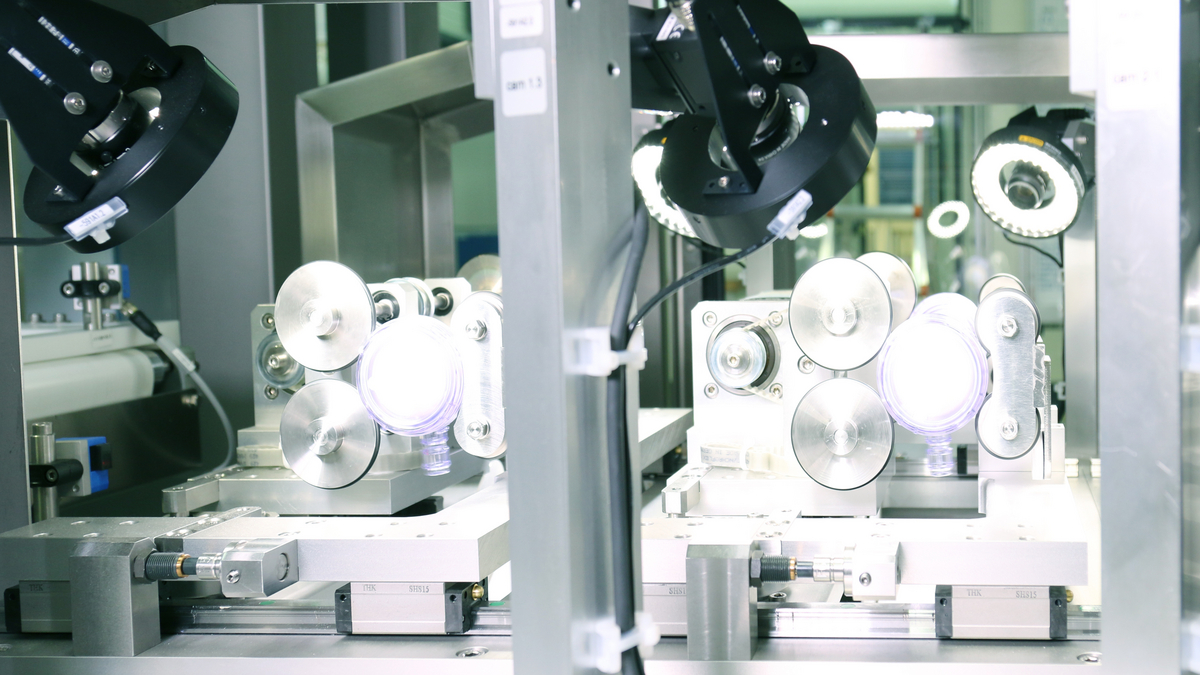 Only fully inspected products leave the conveyor belt
Despite the precise inspection of the fibre bundles during assembly, the finished product is also given a rigorous check-up before packaging. Testing technology is one of teamtechnik's specialities. After the leak test, the final inspection is carried out using 360° vision tests, which closely control particles, the alignment of the cap and the position of the sealing ring.
Seamless part traceability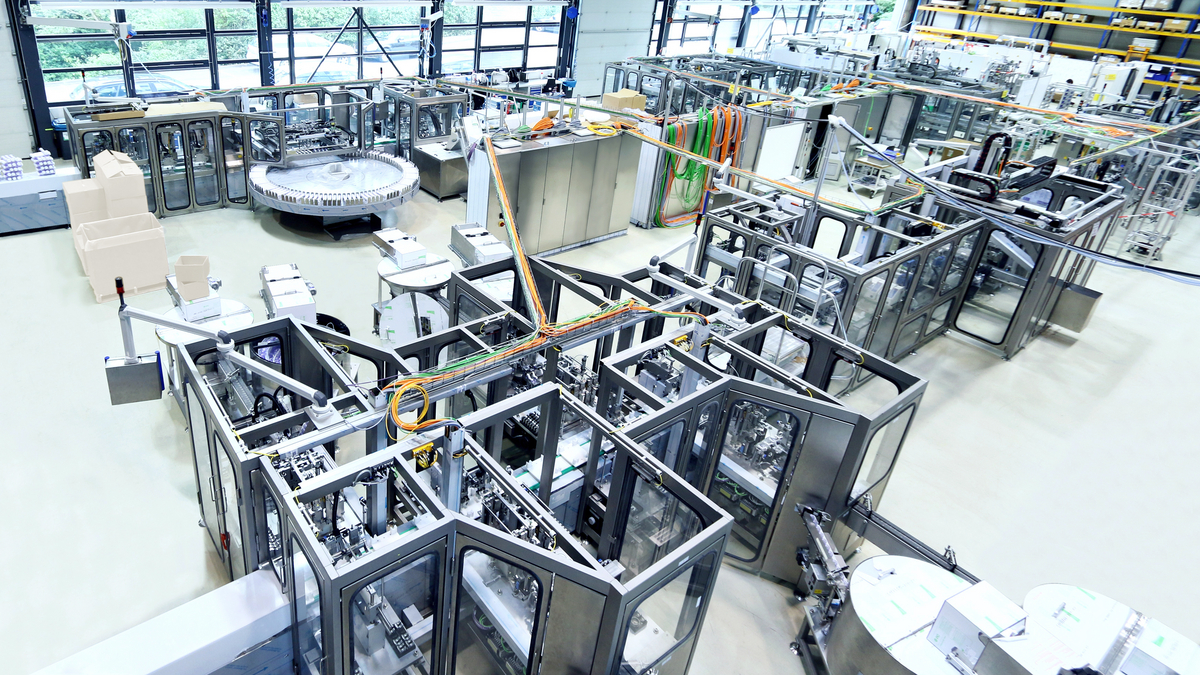 All workpiece carriers are coded to ensure complete data mapping at all times. Together with the laser marking, this ensures the traceability of the individual dialysis filter and its individual components. For us, 100% product traceability is a matter of course. 
Integrated production data acquisition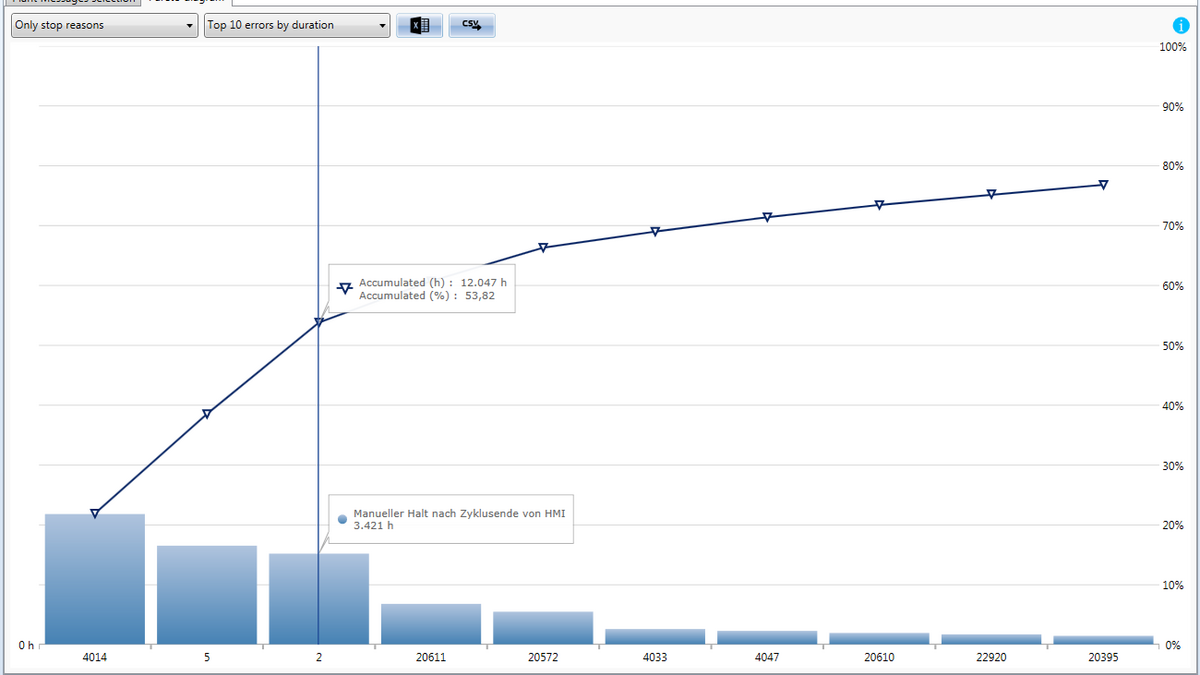 Analysis and security of production data
Our production control system teamsoft.RUN collects the production data, evaluates it and detects trends. The results can be used to optimise processes and cut costs. teamtechnik offers its customers the analysis of process data on its higher-level computers. Can you imagine a better degree of integration for your Industry 4.0 environment?
Automated alignment and feeding
Feeding transparent bodies perfectly as bulk material is standard for us today. This saves you personnel costs in a 7x24 production environment. Workers often manually feed dialysis housings into the line in the correct position. Thanks to a newly developed process, unstacked transparent bodies are now also automatically picked from a box, deposited and precisely aligned.
Why
teamtechnik

?
Because all services are provided by one single company:
Assembly and testing technology

GMP-compliant system platforms

Feeding technology
Palletiser/tray loader

Software

Qualification
The interfaces are perfectly coordinated, guaranteeing our customers absolute safety. That makes us unrivalled in our domain.
Get in touch with our experts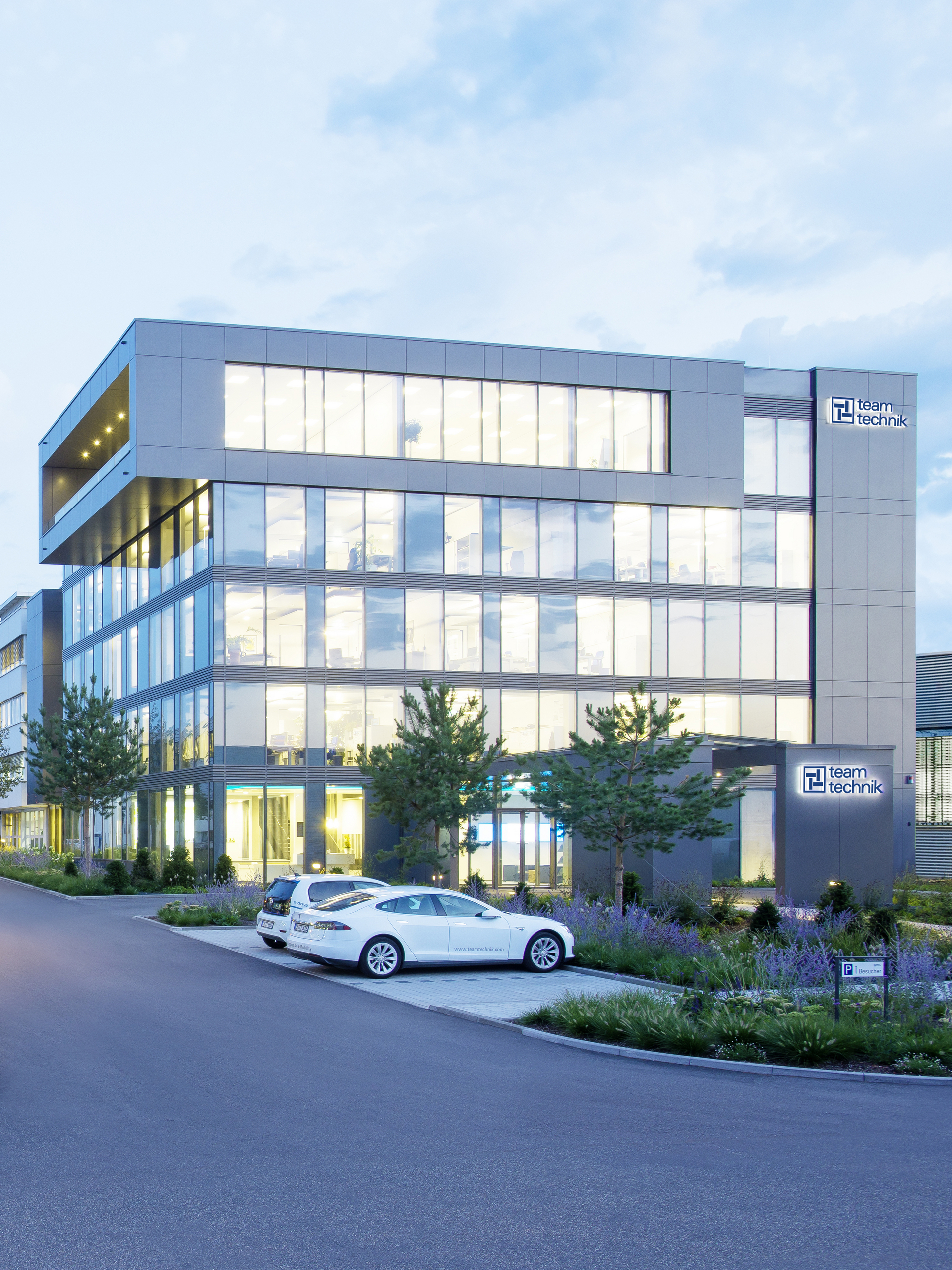 HQ reception
---
Would you like to contact teamtechnik online?
Then use our online contact form!
Online contact form
Headquarters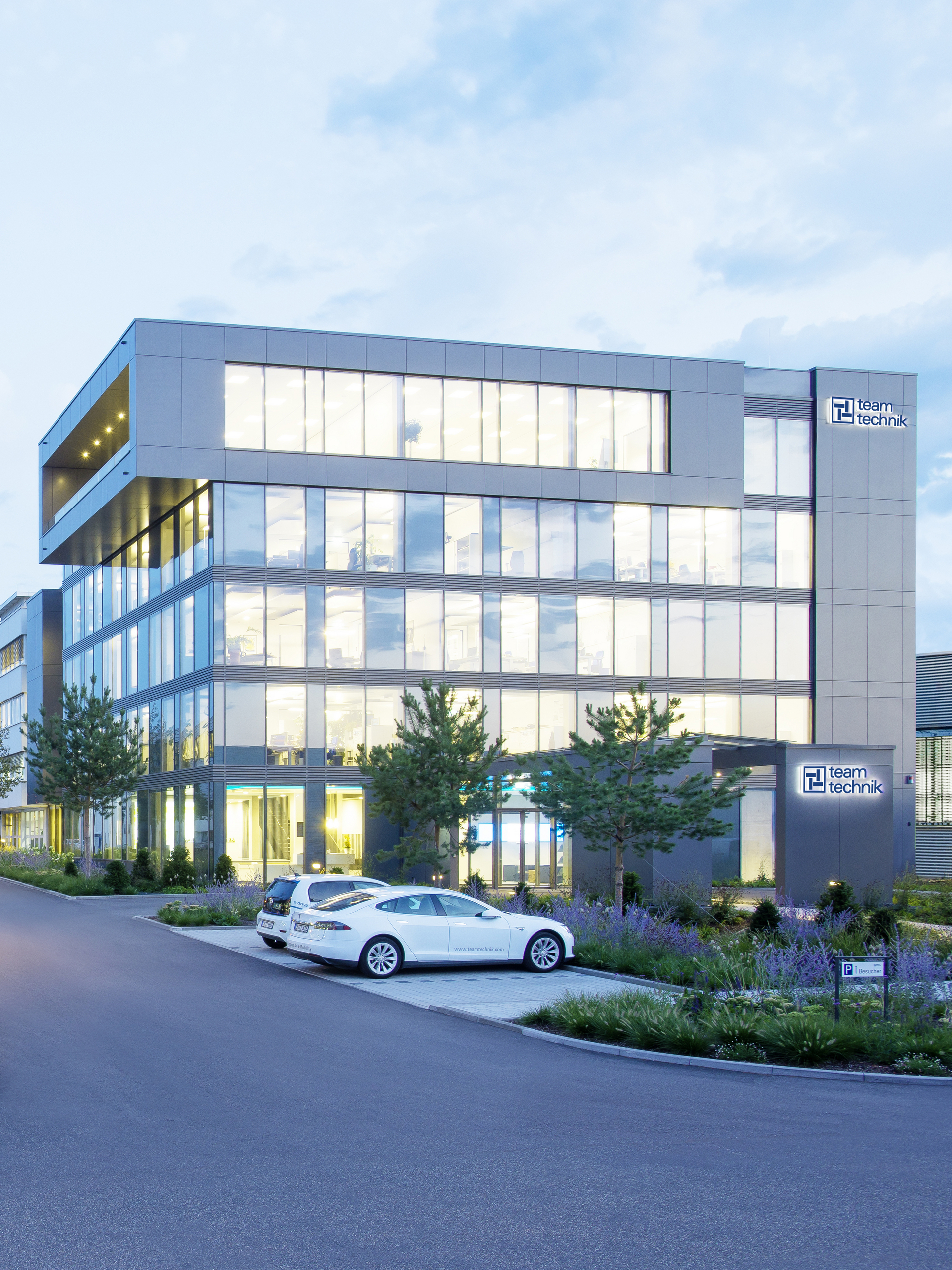 HQ reception
---
Would you like to contact teamtechnik online?
Then use our online contact form!
Online contact form
Medtech
Medtech - Single Source Solutions (EN)
PDF / 982.06 kB
Medtech - Single Source Solutions (EN)
PDF / 982.06 kB
Medtech
Medtech - Palletizing systems (EN)
PDF / 843.48 kB
Medtech - Palletizing systems (EN)
PDF / 843.48 kB
Medtech
Medtech - Feeder Systems (EN)
PDF / 780.07 kB
Medtech - Feeder Systems (EN)
PDF / 780.07 kB
Medtech
Medtech - Brochure (EN)
PDF / 2.82 MB
Medtech - Brochure (EN)
PDF / 2.82 MB