Dosing pumps, stopcocks, tube sets and other medical devices are mass-produced in large quantities. We developed the TEAMED RTS assembly system especially for this purpose. Its mechanical cam drive guarantees stable processes and high quantities for decades - with 24/7 production.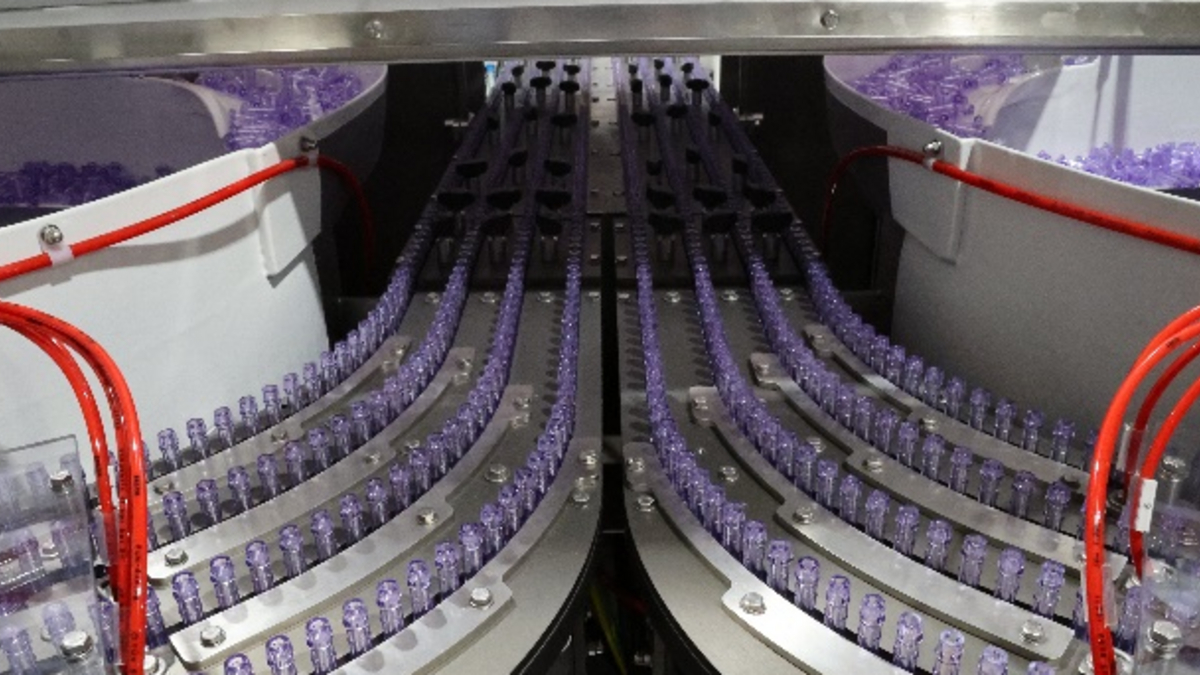 High-speed assembly calls for individual parts to be sorted, fed and presented error-free and with split-second accuracy. This is exactly where our focus lies - in the teamtechnik competence centre for feeding technology.
Implemented processes
Especially also for hoses and flexible parts
Riser assembly

Ultrasonic welding

Sophisticated joining processes

Complex screwing processes

Filling

Siliconisation

Solvent application

Leak test
Flow test

Function test

Visual inspection

In-house feeders

In-house palletisers

Coiling process for hoses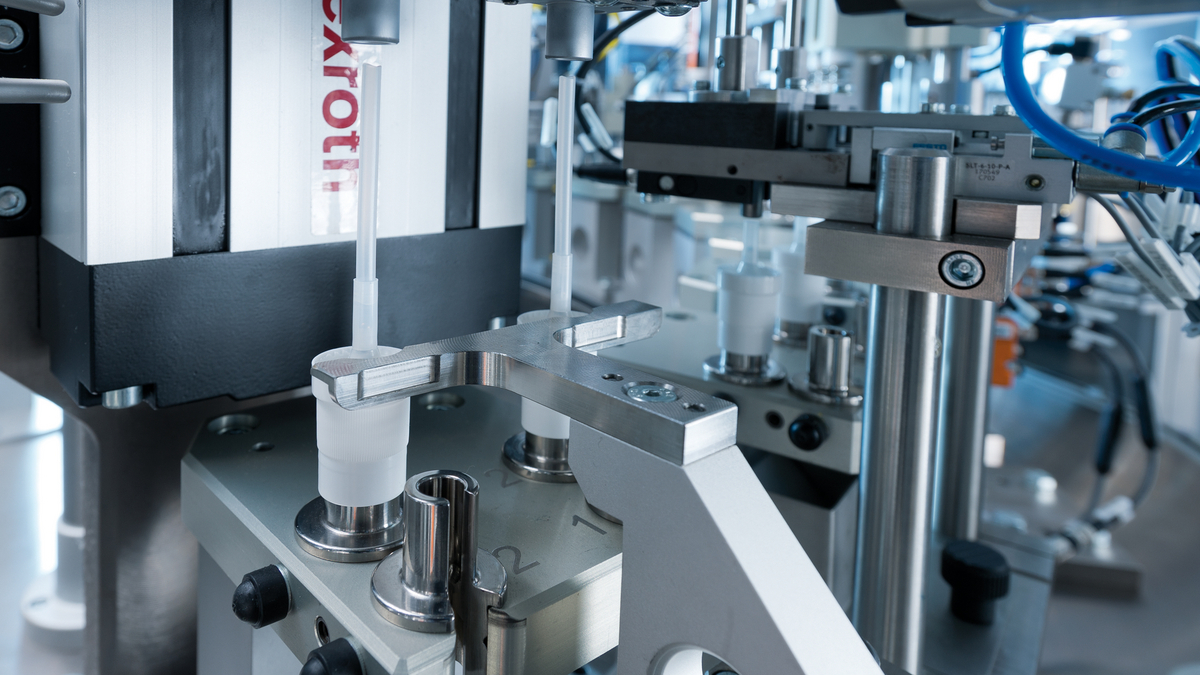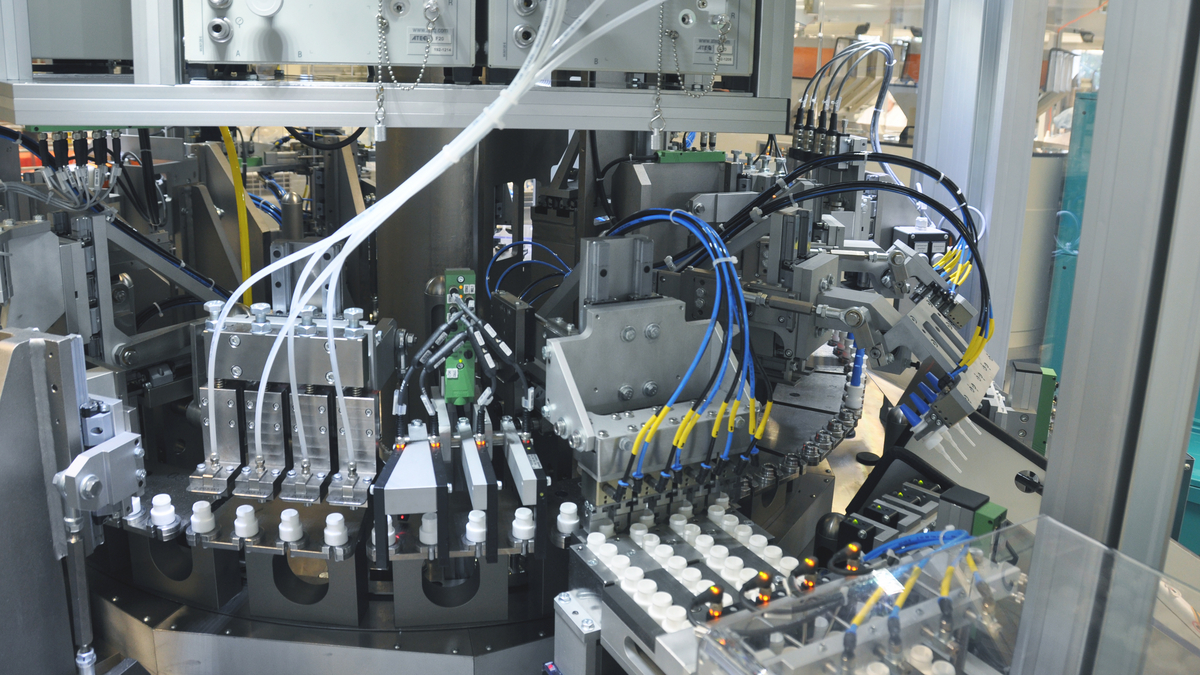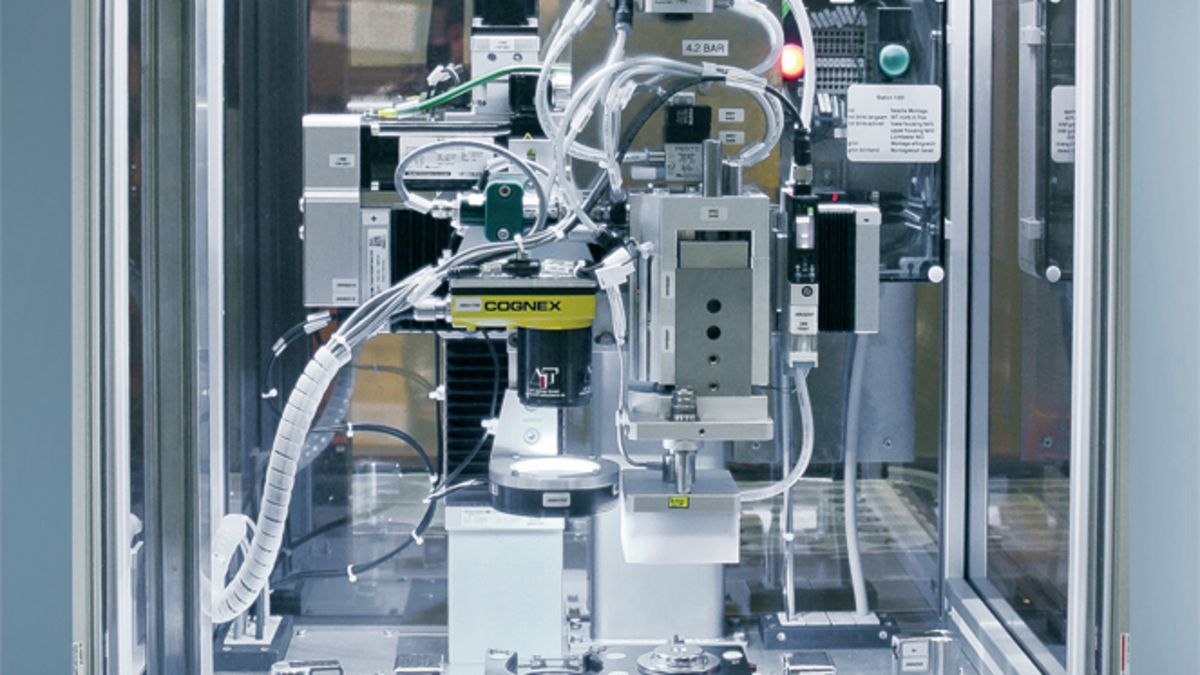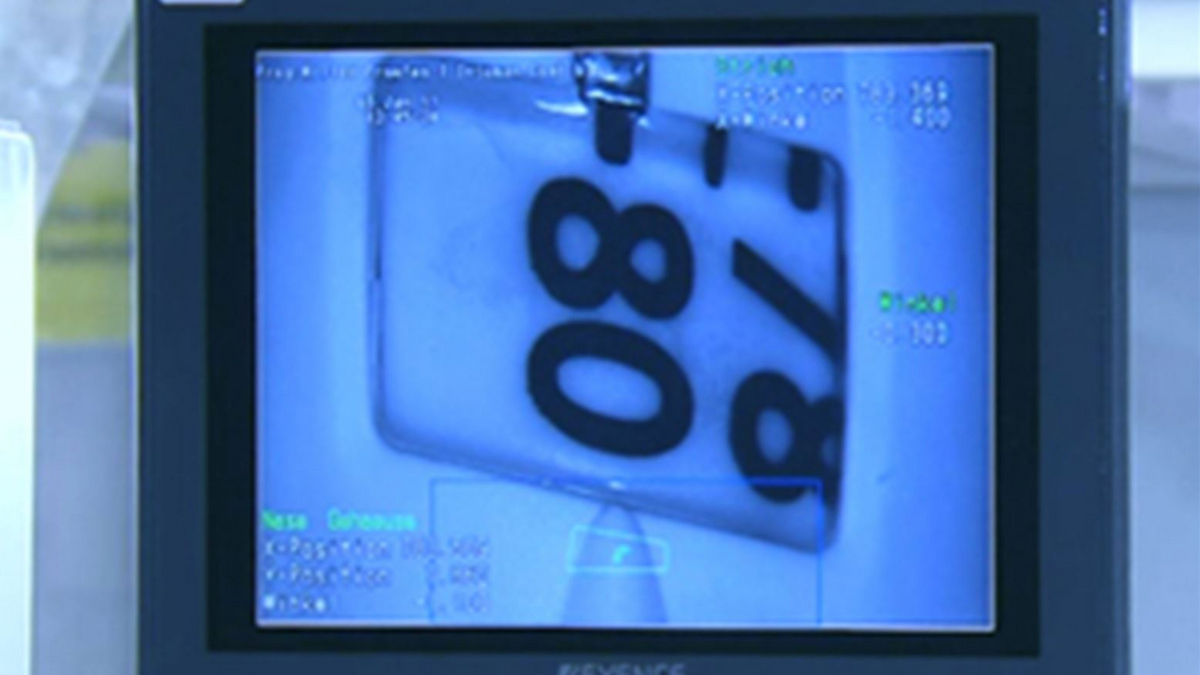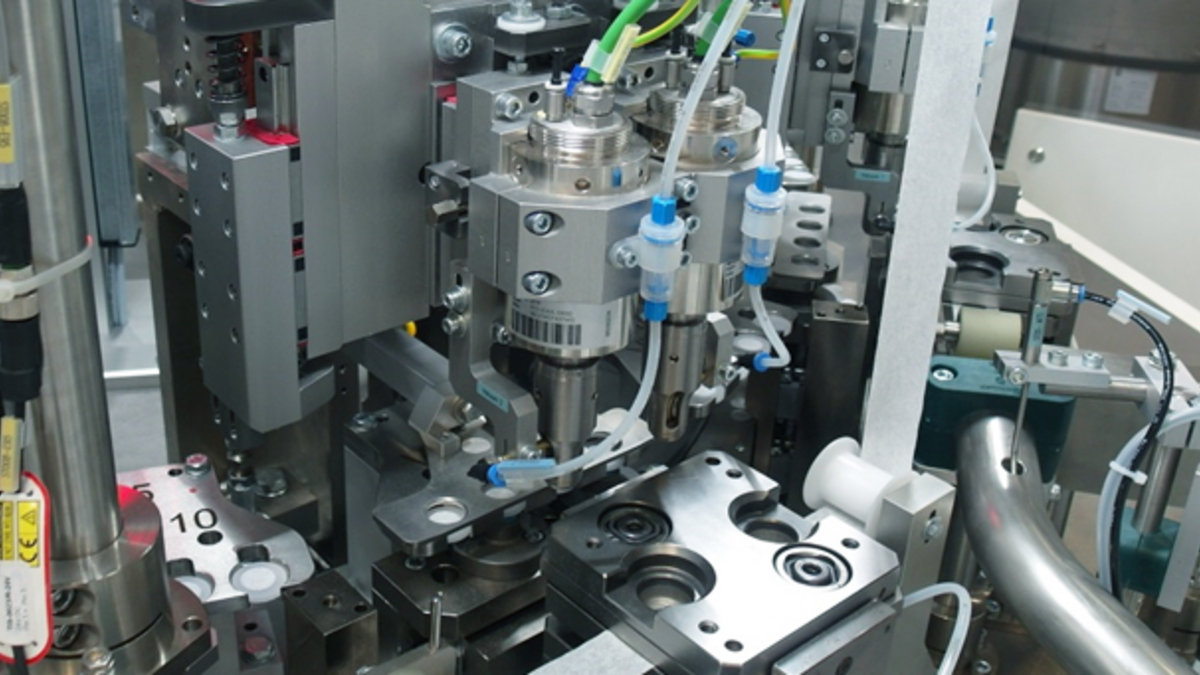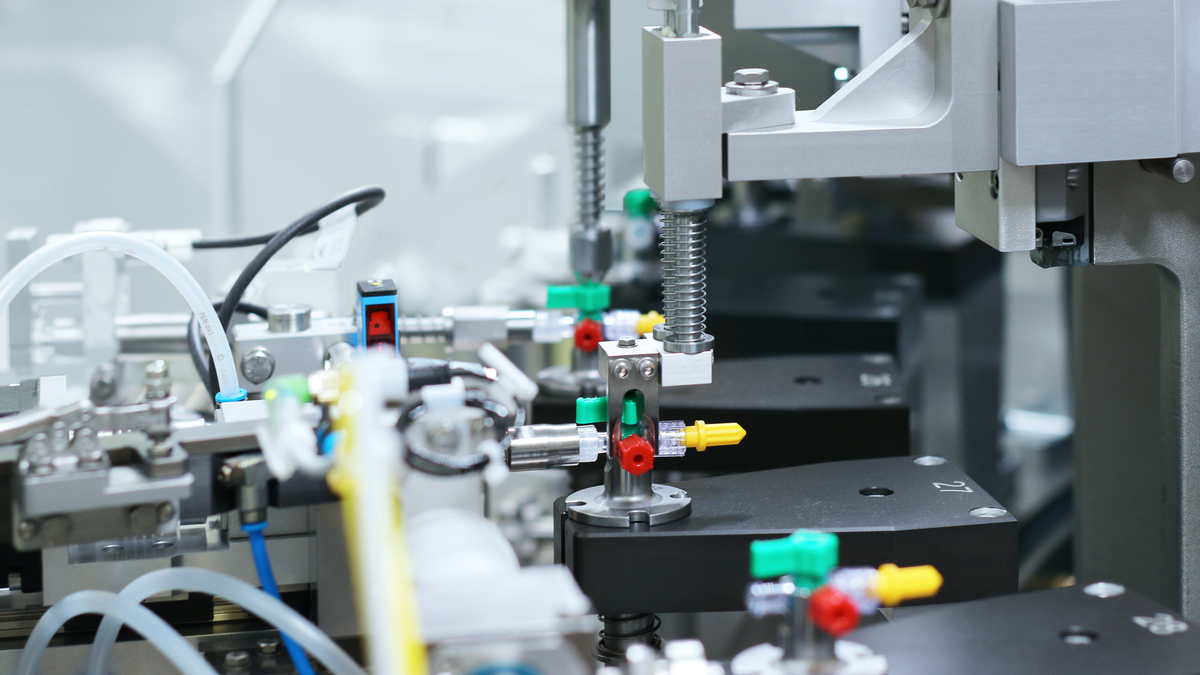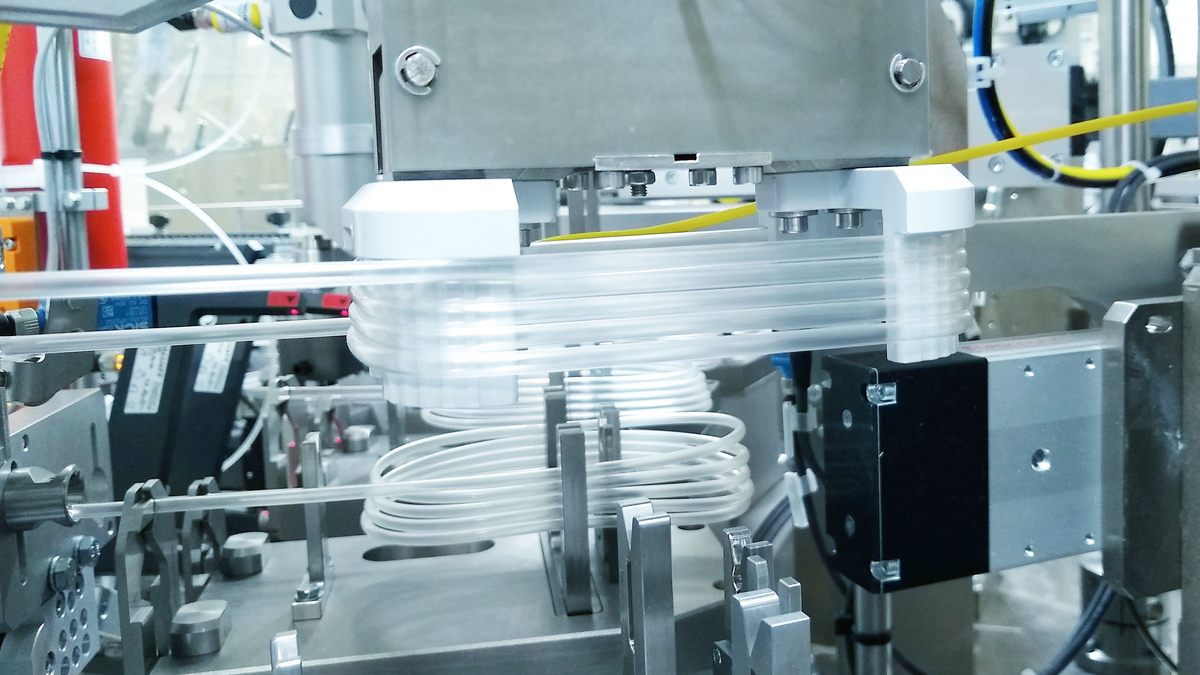 Feeding and assembly processes with flexible parts
TEAMED RTS for disposables
The ideal machine platform and mass production superstar.
The fastest assembly system from teamtechnik helps to reduce production costs. The high-speed RTS system assembles up to 500 plastic assemblies per minute and over 100 variants - and more if required.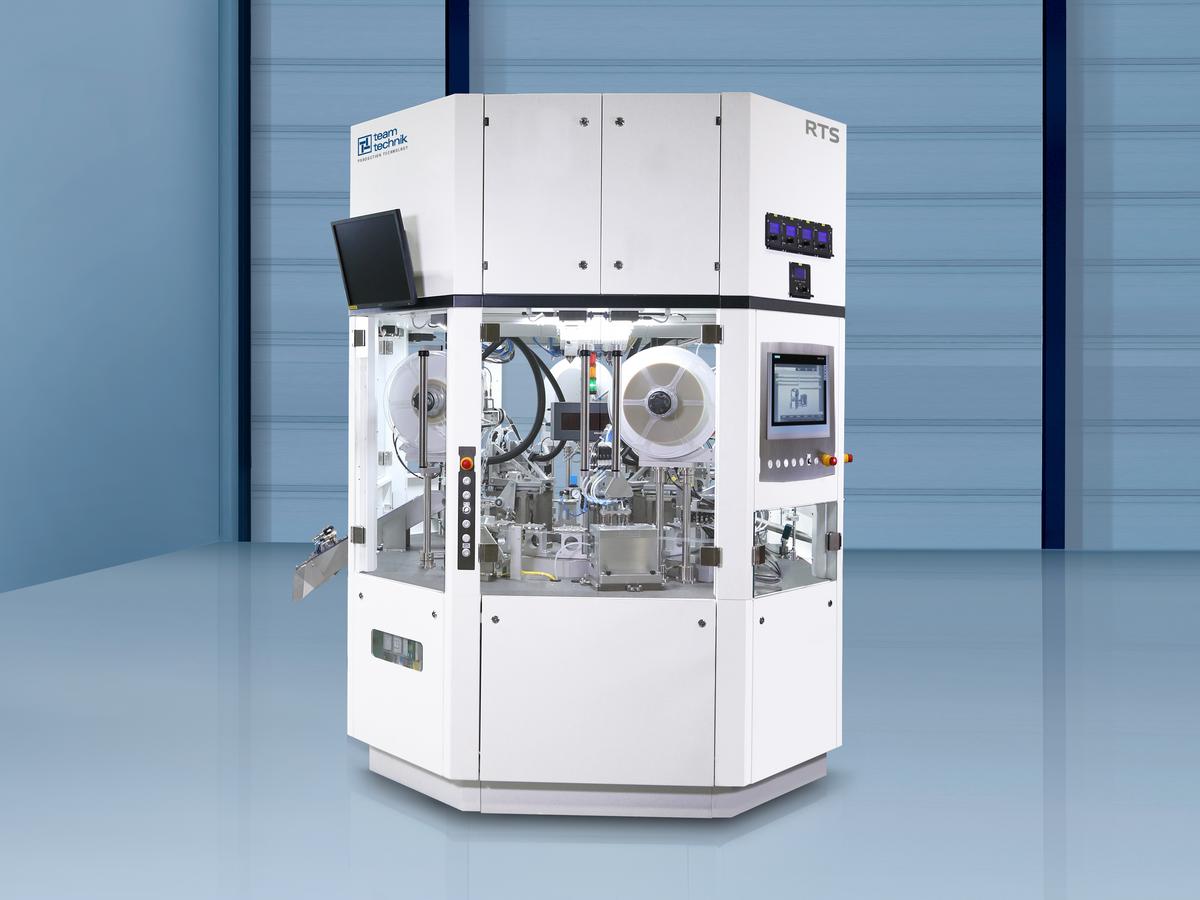 High-speed with up to 120 cycles/min.

Stable processes

Compact design for up to 40 stations

Only one servo drive and few pneumatics

Low maintenance and low operating costs

Large product variance possible

Cost-efficient production
High-Speed Assembly of 360 Parts / Minute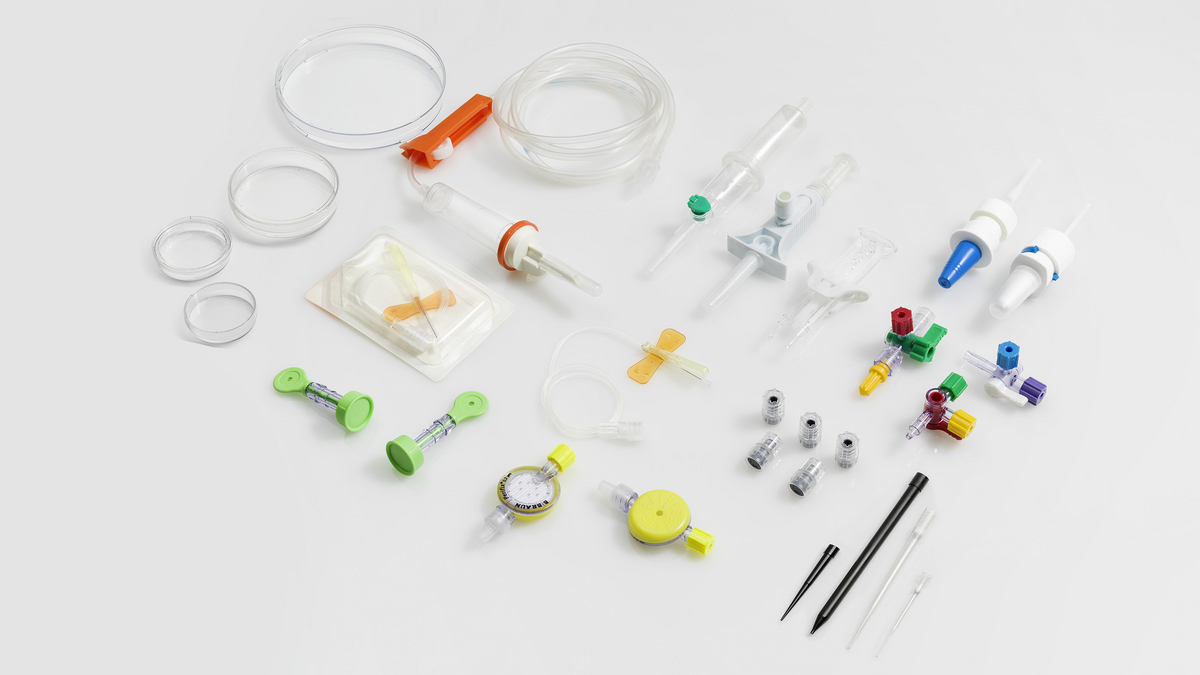 Numerous product variants?
The solution is here.
Many of our customers produce up to 40 product variants on the same TEAMED RTS. This production system is so flexible that it can be set up for a new variant economically and easily. The short set-up times don't come at the expense of cycle time - a big cost advantage.
Our applications
Because all services are provided by one single company: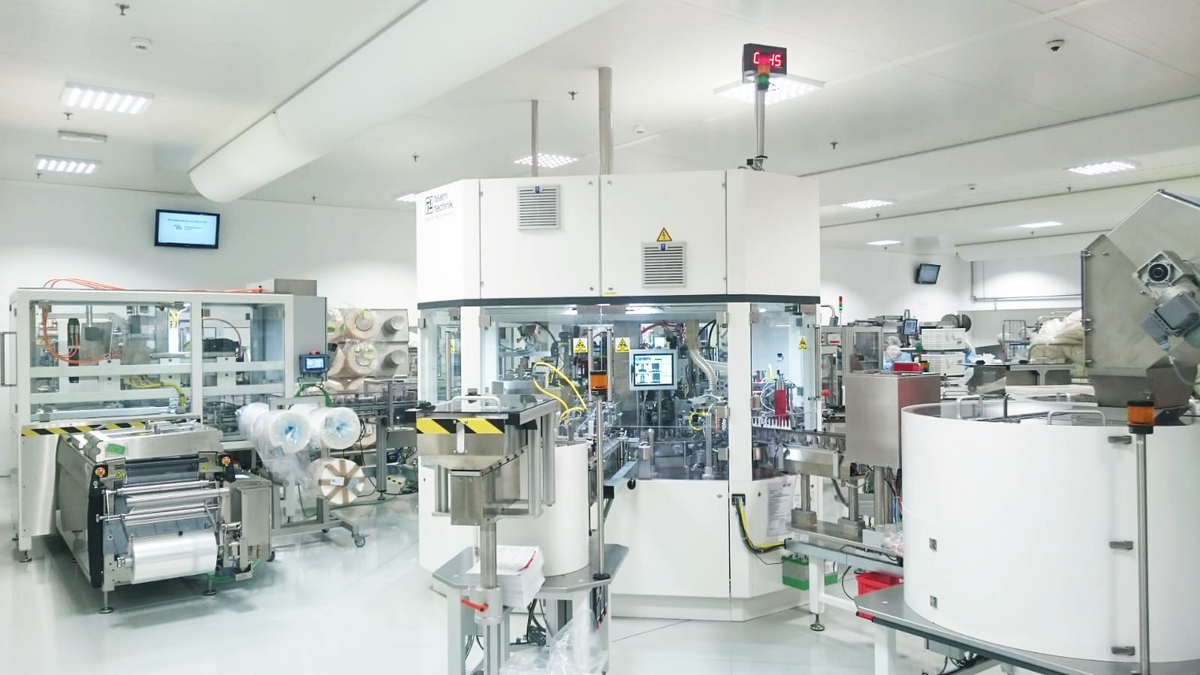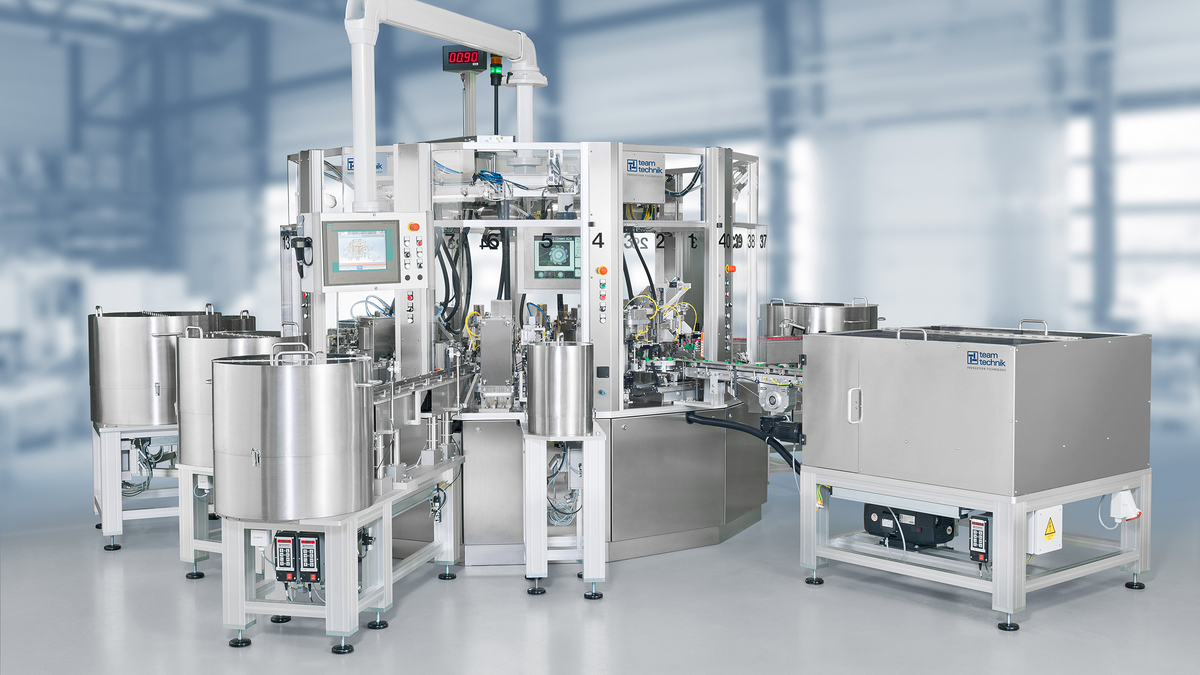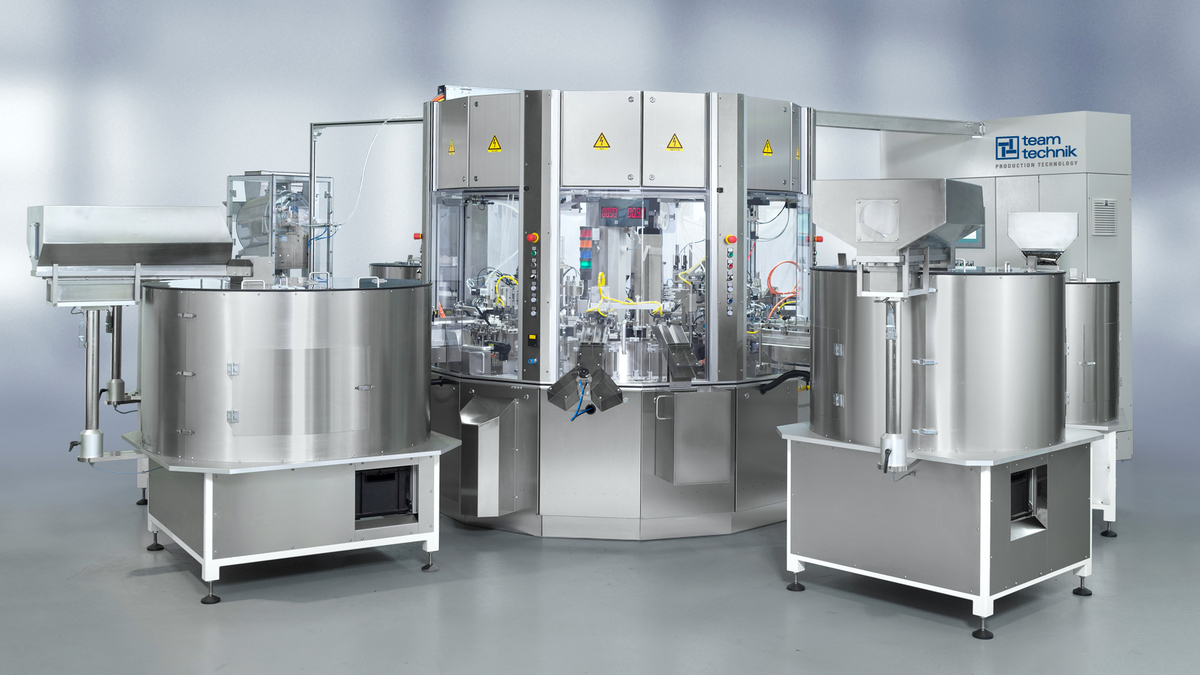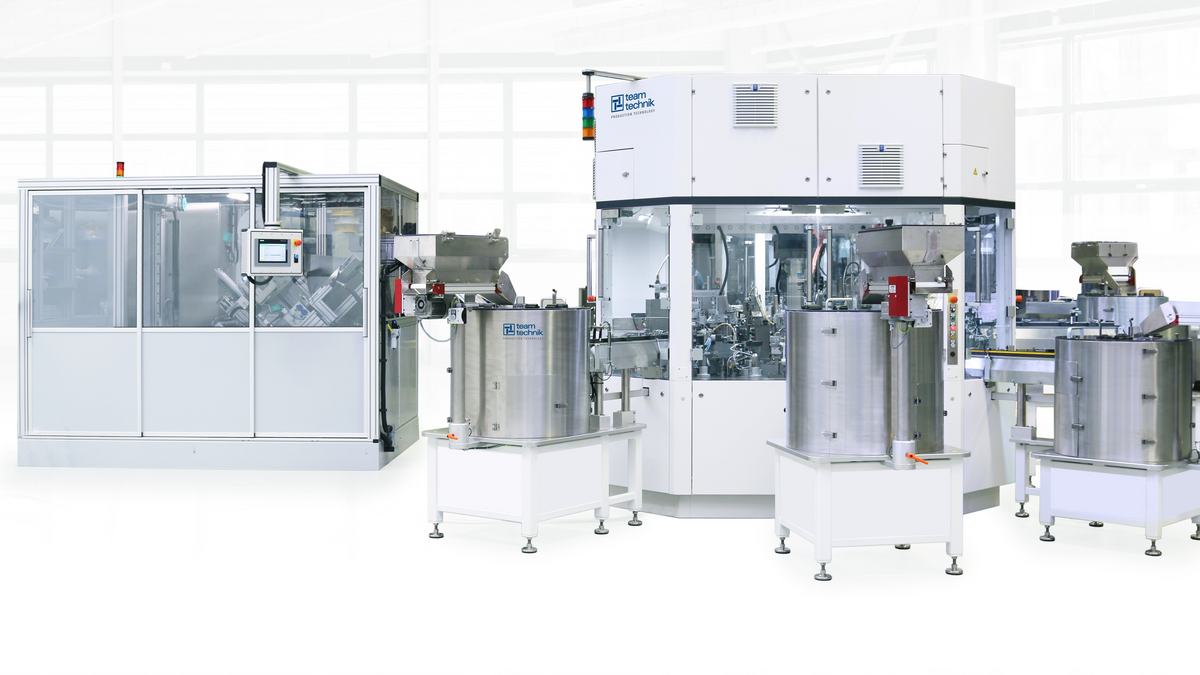 Why
teamtechnik

?
BECAUSE ALL SERVICES ARE PROVIDED BY ONE SINGLE COMPANY:
Assembly and testing technology

GMP-compliant system platforms

Feeding technology
Palletiser/tray loader

Software

Qualification
The interfaces are perfectly coordinated, guaranteeing our customers absolute safety. That makes us unrivalled in our domain.
Get in touch with our experts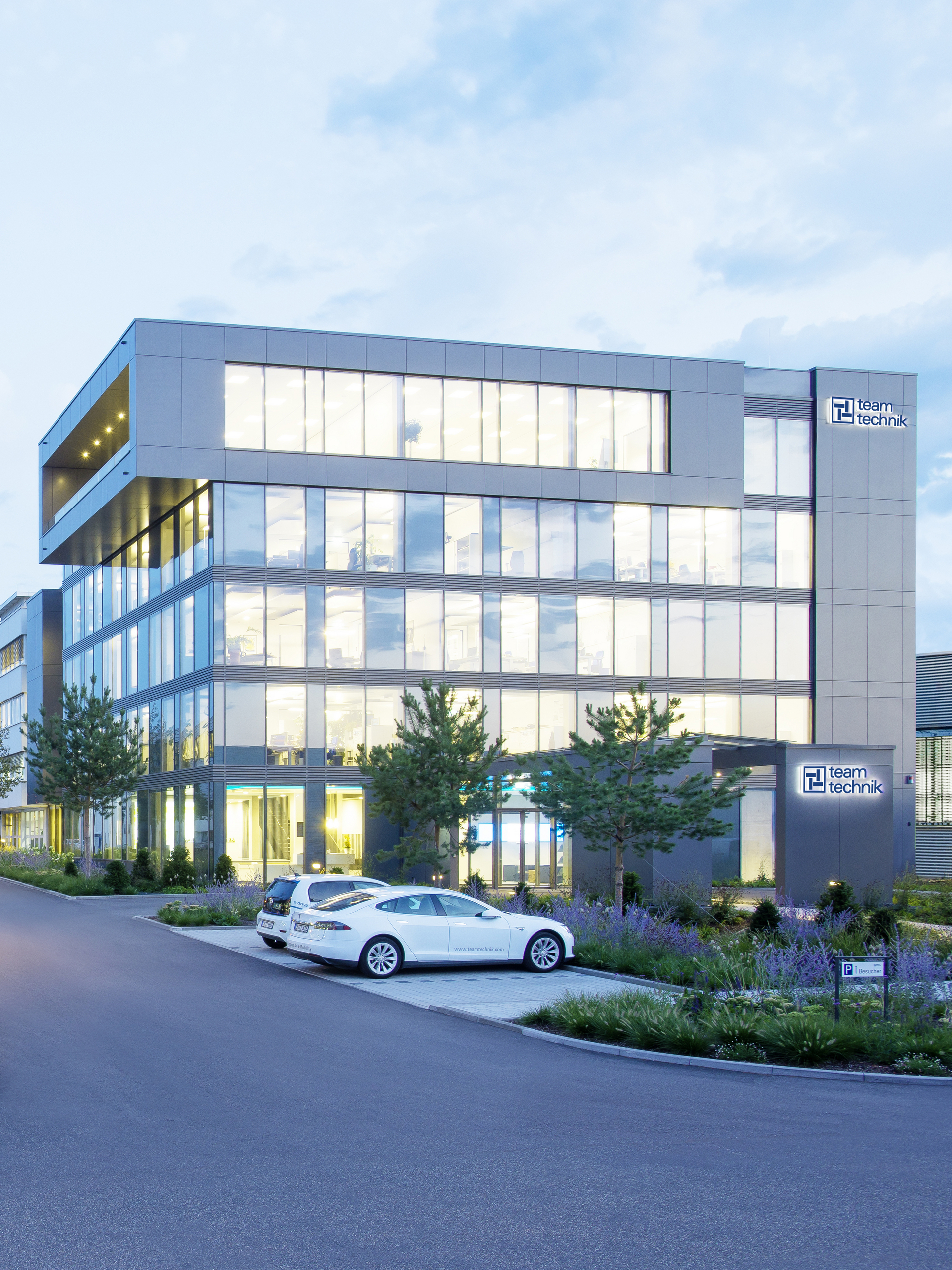 HQ reception
---
Would you like to contact teamtechnik online?
Then use our online contact form!
Online contact form
Headquarters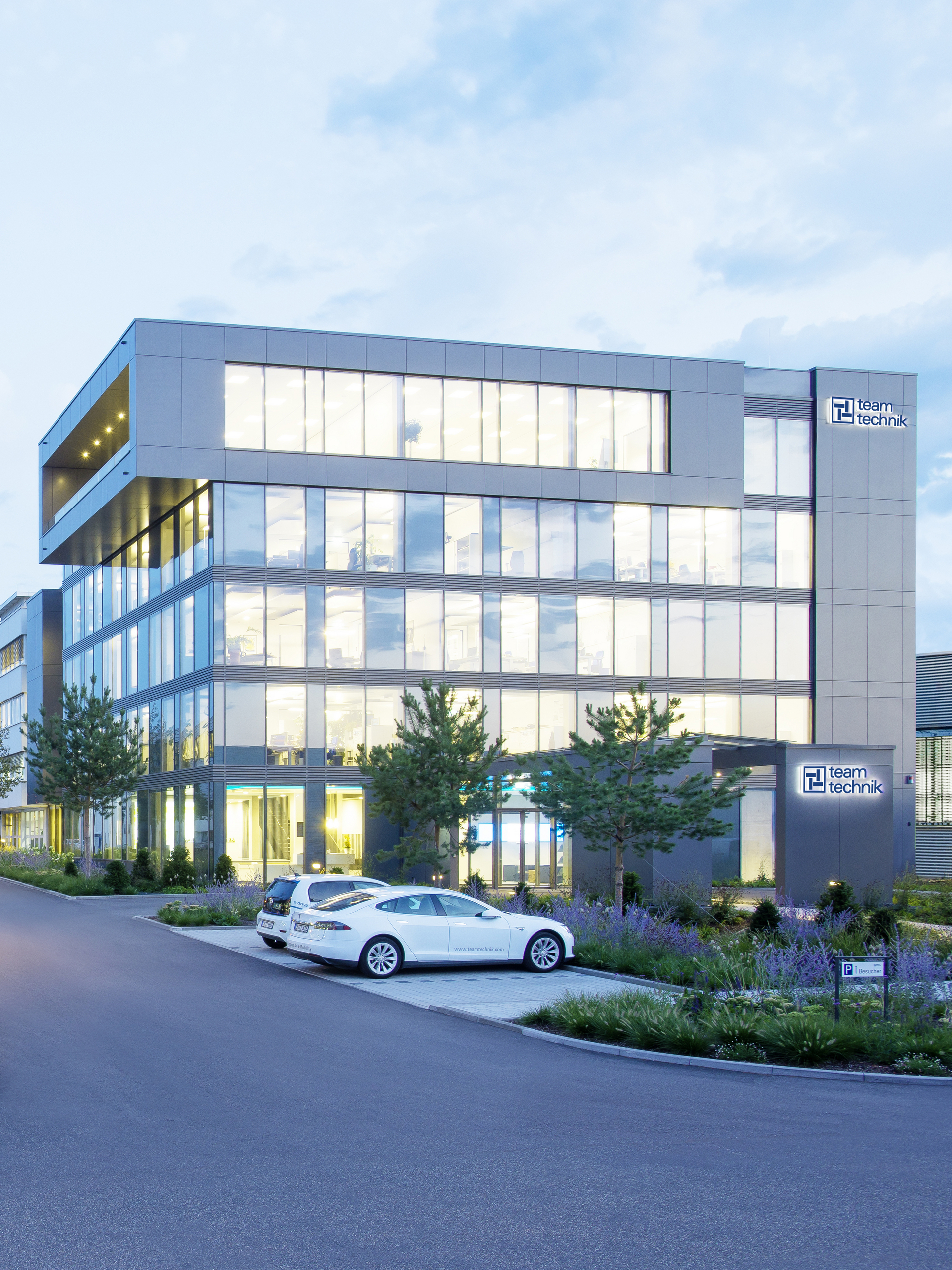 HQ reception
---
Would you like to contact teamtechnik online?
Then use our online contact form!
Online contact form
Medtech
Medtech - Single Source Solutions (EN)
PDF / 982.06 kB
Medtech - Single Source Solutions (EN)
PDF / 982.06 kB
Medtech
Medtech - Palletizing systems (EN)
PDF / 843.48 kB
Medtech - Palletizing systems (EN)
PDF / 843.48 kB
Medtech
Medtech - Feeder Systems (EN)
PDF / 780.07 kB
Medtech - Feeder Systems (EN)
PDF / 780.07 kB
Medtech
Medtech - Brochure (EN)
PDF / 2.82 MB
Medtech - Brochure (EN)
PDF / 2.82 MB