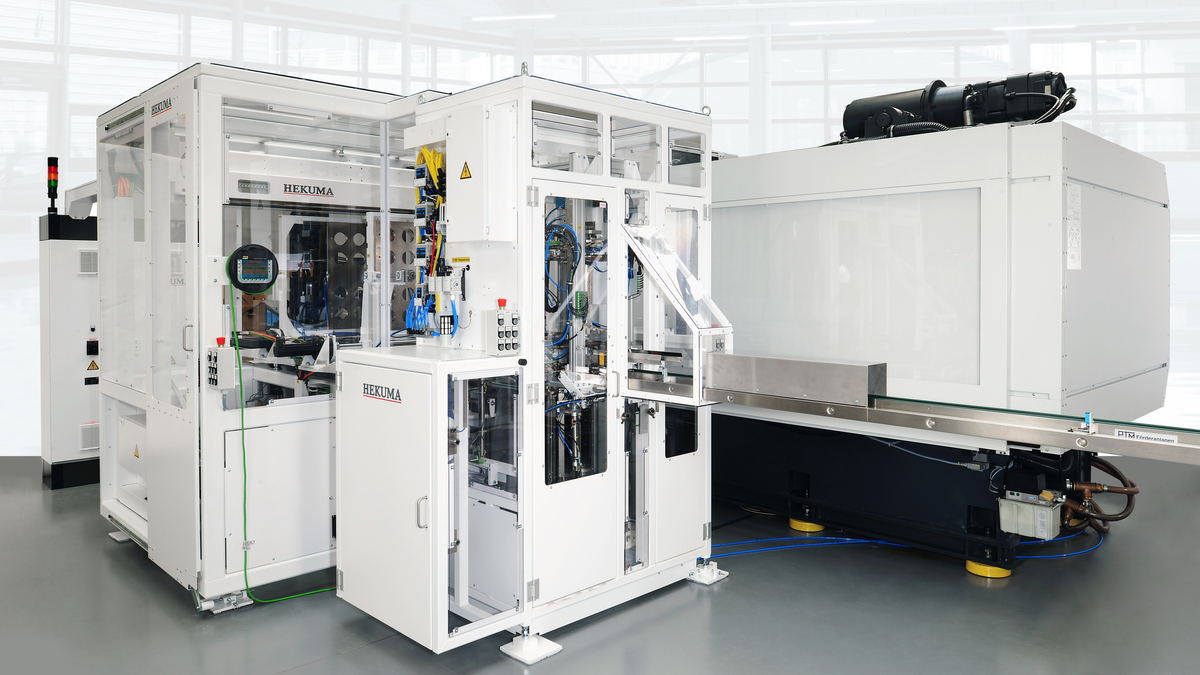 "With the acquisition of Hekuma, we are taking the next logical step towards establishing a leading competence centre for the automation of medical device production under the teamtechnik umbrella," notes Dr Jochen Weyrauch, who as Deputy CEO of Dürr AG is responsible for the medtech automation business. Hekuma and teamtechnik systems are used to produce inhalers, injectors, blood collection tubes, pipette tips and infusion sets, for example, with quantities reaching into several million a year.
Headquartered in Hallbergmoos near Munich, Hekuma GmbH recently posted turnover of around 40 million euros with 180 or so employees. Following a successful restructuring in the last few years, the company is forecasting a positive operating result in 2021 with earnings set to increase further in the coming years. Since its foundation in 1974, Hekuma has installed around 5,000 systems worldwide. Hekuma systems are used in injection moulding machine environments. They remove freshly moulded plastic parts, for example, trays, vials, housing parts and sleeves, and add further plastic parts in an automated assembly process to form products or preliminary products. This is often followed by subsequent assembly and testing steps, at which point teamtechnik takes over with its systems. This means that Dürr can cover a large part of the automated value creation thanks to the combined expertise of teamtechnik and Hekuma. The acquisition is also good news for the customer base, given the minimal overlap between the Hekuma and teamtechnik customers.
In addition to the medical technology sector, which accounts for a good 50 % of turnover, Hekuma also supplies the automotive industry (25 % share of turnover). For example, it produces ABS and sensor housings, connectors or parts for transmission electronics on Hekuma equipment. Plastic elements for personal care products are also produced with the help of Hekuma technology, such as parts for razors or electric toothbrushes.
Under the umbrella of the Dürr Group, Hekuma stands to benefit from synergies, namely in purchasing, sales and service, which promises to tangibly improve Hekuma's customer access on the large Chinese and North American markets. By joining forces, Hekuma and teamtechnik can also offer a broader and more attractive product range.