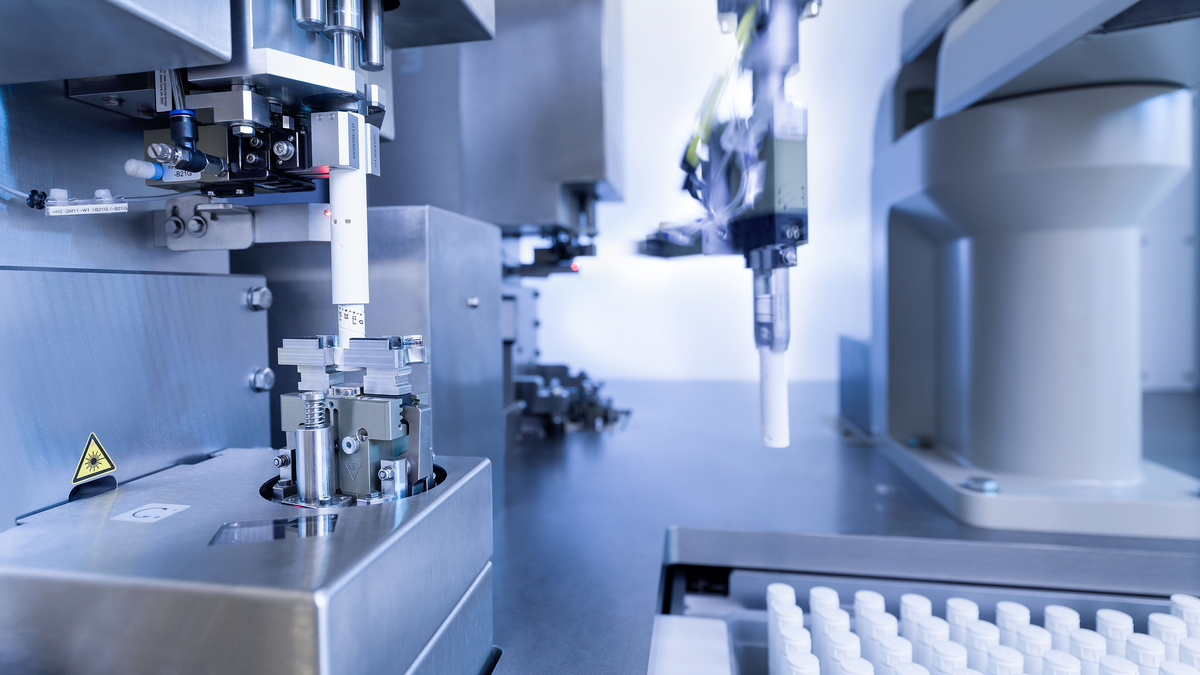 teamtechnik offers manufacturers of medical devices extensive engineering experience and expertise in the process technology field. Within its medical engineering division the company places a clear emphasis on assembly and test lines for injection systems. Accordingly, the market-leading system builder has developed a new solution suitable for series production based on LED technology for hardening the glue used for attaching cannulas in glass syringes.
teamtechnik has developed its own platform for offline testing of injection systems. This fully-automated standard solution enables individual assemblies to be tested, such as dosing mechanisms, through to complete testing with drug release. The testing precision for the torque of a pen may be of the order of newton-millimeters. 
The TEAMED TEST platform is adaptable to a wide range of product types and customer requirements. Over 30 systems have already been supplied.
The current generation is equipped with a successful package of test software. This allows users to compile testing cycles and to optimize them without programming knowledge. For years teamtechnik has invested intensively in know-how for host PC and test software. 'For reliable series production of injection systems we offer a comprehensive, worry-free package': Assembly, feeder technology, test system and software all come from the same source and have already proven themselves successful', says Peter Ritter, Executive Vice President Medtech Division at teamtechnik.