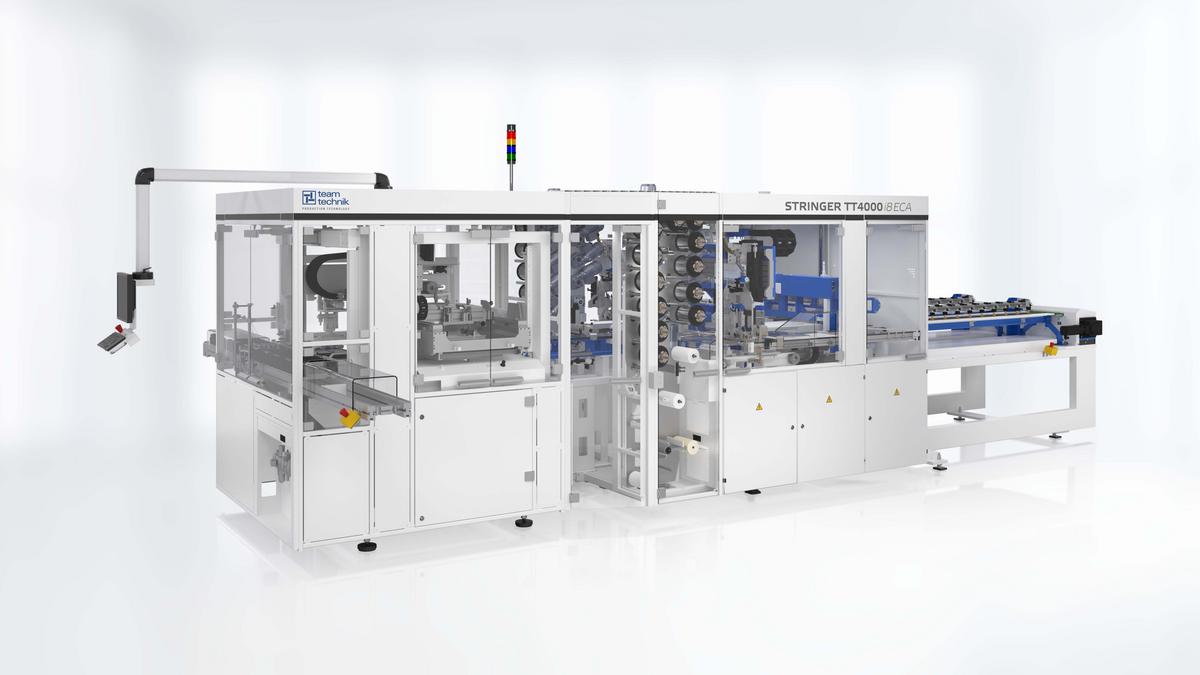 Lead-free ECA technology
High-performance solar cells are interconnected using the adhesive bonding technology, which involves significantly lower process temperatures than conventional soldering. In this way, the temperature-sensitive cells can be connected gently. These include heterojunction solar cells, for example, which combine crystalline photovoltaics with thin film technology. At Intersolar in Munich, teamtechnik is now presenting the STRINGER TT4000 i8 ECA ─ a new, high-performance system for precise interconnection of HJT and busbar-free solar cells that is designed for industrial mass production.
Cycle time of 0.9 seconds
The system can process both flat ribbons and round wires as well as structured ribbons such as LCR™. The new stringer with lead-free adhesive technology achieves a capacity of 4,000 cycles per hour and a cycle time of 0.9 seconds. This means it is currently the fastest in the world. With a small footprint, the STRINGER TT4000 i8 ECA produces reliably solar modules with a power output in excess of 145 MW per year. In addition to the design for industrial mass production,  lab configurations for R&D applications are also available on request. In addition to ECA technology, teamtechnik will also have information on the trusted STRINGER for IR light soldering at Intersolar. Here, the STRINGER TT2100 i8 and STRINGER TT4200 i8 for high production volumes in combination with a layup system enable the manufacture of high-quality solar modules.