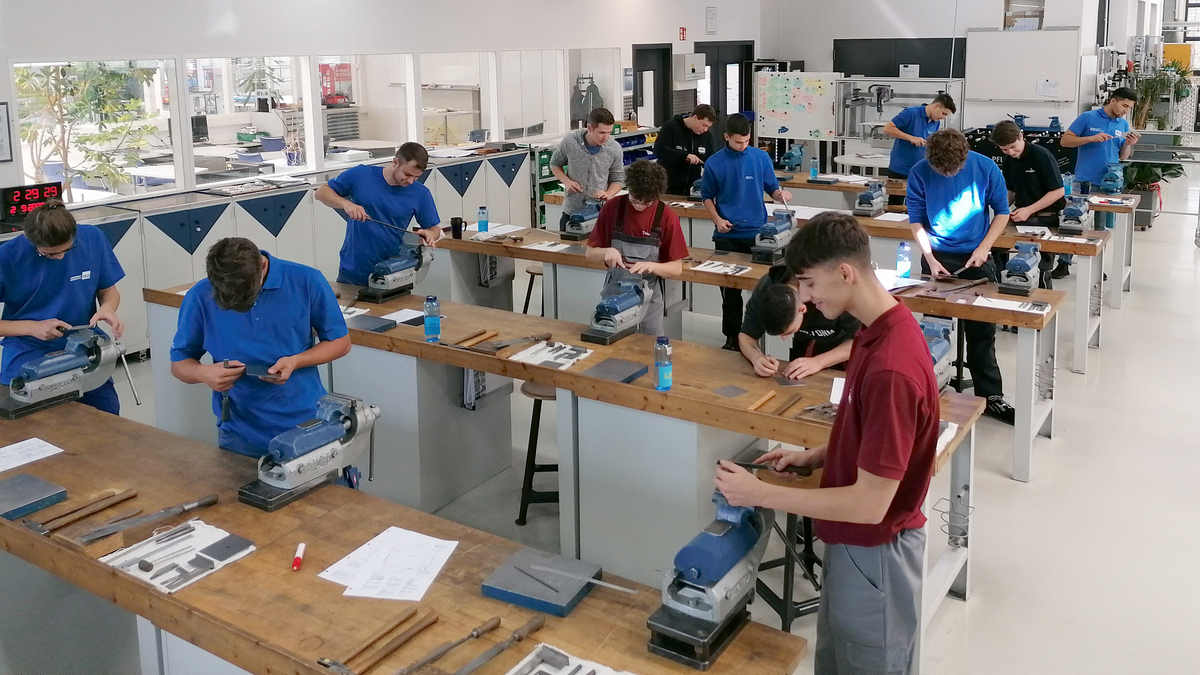 The systems manufacturer already achieved an excellent rating last year. teamtechnik has now confirmed this top result with its strengths in trainee support, learning on the job, digitalization, and innovation. These are important for the company if it is to attract the interest of coveted, qualified young talent. For Marcel Rütten, mechanics training team leader at teamtechnik, one training goal in particular is crucial:
"We give our trainees plenty of freedom. That is how we encourage them to learn and work independently. We encourage them to take their own initiative, make decisions, structure their approach to work well, and organize themselves from the outset. Those are all qualities they will need as future skilled workers in special-purpose mechanical engineering."
The system manufacturer's team of instructors showed their commit-ment by choosing to participate in the study, which comprised 90 questions. It was carried out from late March to mid-June, when the entire German economy was in pandemic mode. However, 11 percent more companies participated in the Capital study than in the previous year. 
teamtechnik is delighted with the positive outcome. The company is currently training 48 trainees and students from Baden-Württemberg Cooperative State University and searches for new trainees every year.